WEBCAMS
An urban nucleus that reminisces of other times, an exceptional natural environment and a warm welcome are some of guarantees that Ontinyent offers to everyone that decides to visit the municipality. It is possible to enjoy a historical centre that has kept impressions of the many cultures that have left their mark, presenting an intimate and calm character. Trips to local exceptional natural sites have the river Clariano as their main protagonist. The locality also offers a wide range of festivities, accompanied by an extraordinary gastronomy at the service of the visitor.
How to get here:
From Valencia: Take A-7 towards Albacete and Alicante by the interior. From Alicante: Take the E-15 to Sant Vicent del Raspeig where you have to take the A-7 exit for Ontinyent. From Gandía: Take the CV-60 to L'Olleria and pick up the A-7. From Madrid: Take the A-3 until Font la Figuera and from there, the CV-660 to Ontinyent. By public transport: - Train: València-Xàtiva-Alcoi - Bus: regular line Autobuses La Concepción from Valencia.
Oficinas de turismo:
Find
Name
Types
Management companies
Hotels
Rural accommodations
Complementary services companies
Events
Experiences
Monuments
Museums
Tourist offices
Webcams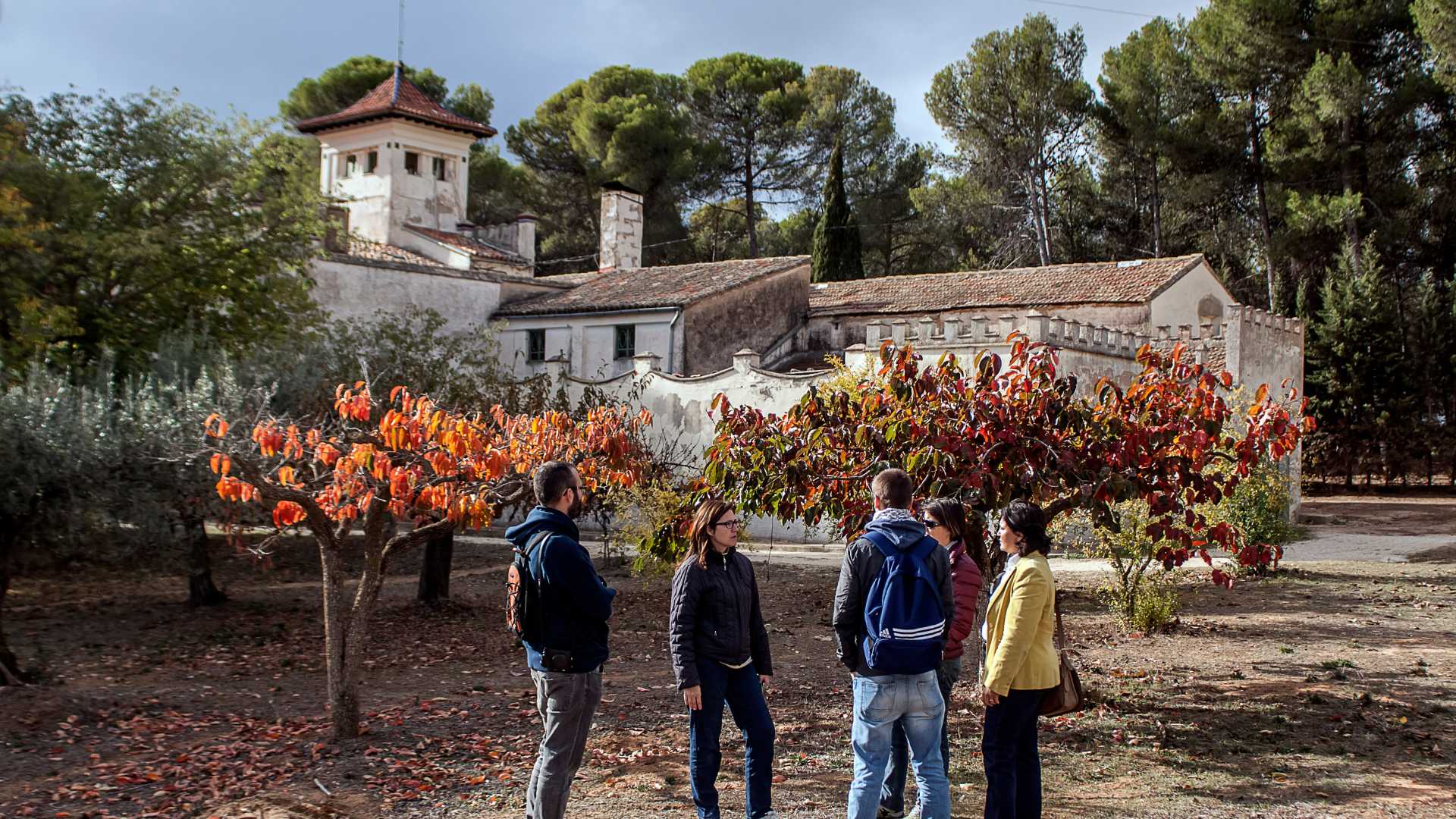 This guided tour gives you the wonderful opportunity to taste a number of different traditional products from in and around Ontinyent. Accompanied by Turiart, you will visit Cooperativa Vinícola Onteniense, where you will discover how olive oil is made, taste delicious wines in a local winery and then dig into some delicious plates of charcuterie featuring local delights such as embutidos, longaniza, morcilla, fuet, salchicha, sobrasada and more. To conclude this gastronomic experience, you will take a cultural tour around the historic centre of Ontinyent. So what are you waiting for? Book your tour now.
*Please confirm event times and dates have not changed.

Discover how the textile industry – one of the most important sectors in the Region of Valencia – prospered on this guided tour along the river Clariano. You will follow the river from El Pou Clar in Ontinyent to Barranc dels Tarongers in Bocairent, learning everything there is to know about how the textile industry came about in these two municipalities as you soak up one of the most stunning natural landscapes in the province of Valencia.
*Please confirm event times and dates have not changed.