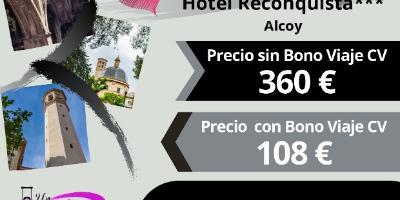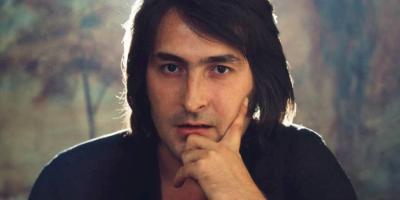 Romantic Getaway in Alcoy. Reconquista Hotel with a visit to the Camilo Sexto Fan Club in Alcoy and the Nino Bravo Museum in Aielo de Malferit.
Full board (meals in restaurants, breakfast and dinner at the hotel).
A romantic dinner at the hotel.
Detail in the room.
Discover two of the towns that saw the birth of two great music artists worldwide.
Aielo de Malferit saw the birth and growth of the great Nino Bravo, in this town we can visit the singer's museum
Alcoy saw the birth and growth of the great Camilo Sexto, this population is building a museum with the life of the singer, but in the meantime we can visit the Fan Club of the same, from which most of the things that will later be in the museum will be taken .
Discover the places where two of the most famous singers in the world were born, who were the birth children of our community.
# Availability
Start date
End date
M
T
W
Th
F
Sa
Su