Hiking in the Devils domain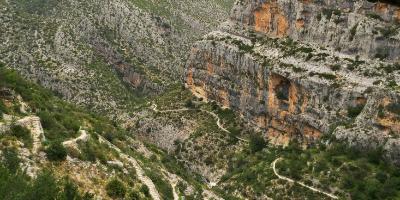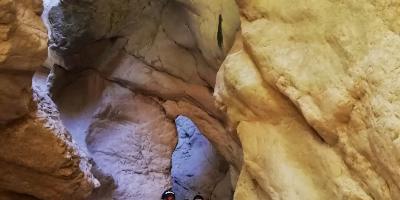 The first time you access Hell's gully you feel overcome by a strange sensation, indeed it is almost mystical as the countryside in front of you doesn't seem real. The banks of the dry river bed practically touch each other and an enormous amount of stone blocks appears completely covered in white chalk.
It is almost as if an uncontrollable force of torrential rain has sculpted this great passage, more than 15 kilometres in length. Undoubtedly impressive to both visitors and inhabitants who must have thought it could only have been the work of the Devil, the interminable action of its water throughout thousands of years has not only given rise to gullies or ravines, before arriving we will also stroll through paths of cultivation to later on descend into the gully by a narrow pathway set up by the Arabs.