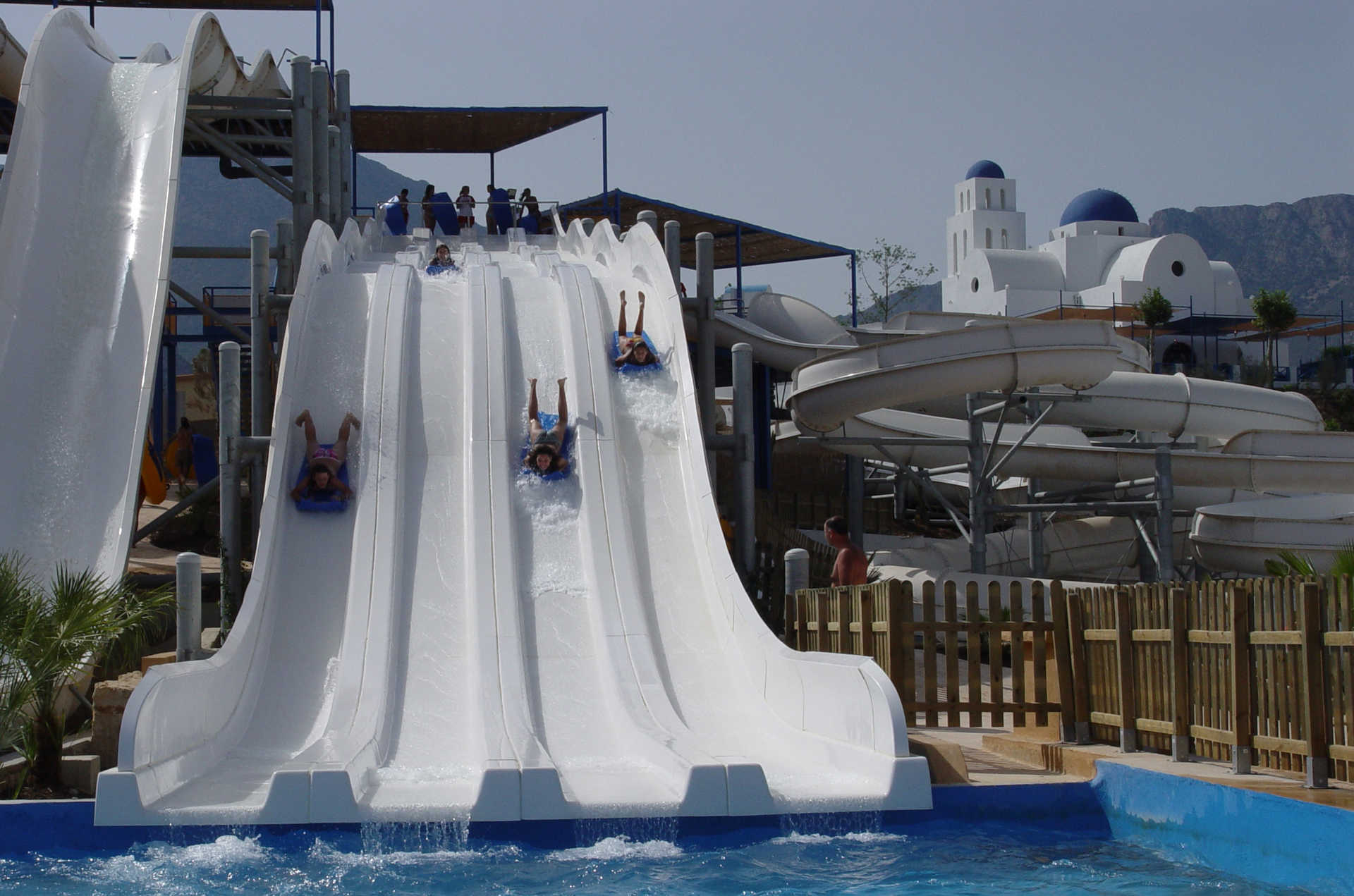 Foia del Verdader, 1
03502

contact information
More information
Price
http://www.terranatura.com/AquaBenidorm/TarifasHorariosPase.aspx?FrmCodA=4&FrmCodB=25&FrmCodC=30
Aqua Natura, the new and most modern water park in Benidorm is located next to Terra Natura. This park offers unique attractions such as Tornado, La Cresta (The Crest - the only one in Europe), Kamikaze, Río Aventura (Adventure River), a wave swimming pool with geysers and waterfalls, Black Hole, Río Aventura (Adventure River), a zigzag-giant slide, and more than 700 metres of vertiginous slides and exclusive swimming areas for children that will guarantee that you spend an exciting and fun day.

A water park of 40,000 square metres in size designed for everyone's equal enjoyment given that its design offers a visual field that allows parents to peacefully relax and rest in the Jacuzzi and in the SPA area while the children play and have fun in the water.

The breakwater of a lighthouse separates this area of beach and slides from an area of immersion into the underwater world: an impressive aquarium with underwater vision of Mediterranean species will make you feel like a fish in water and, as if that were not enough, you can swim with sharks! Do you dare?