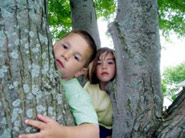 Avenida del Mediterráneo, 20
03503

contact information
Visit Festilandia - Sould Park in Benidorm and make the little ones have an unforgettable day.
More information
Price
Entrada libre. Viaje 2 euros
Festilandia - Sould Park is a children's and youth theme park located in Benidorm, very close to the beach of Levante. It is a combination of amusement park and recreational area that has very good facilities for children to have fun and have a good time.
Regarding the facilities we can find trampolines, battery-fueled motorcycles and doughnuts, a 'kiddies platform' and a jumping ride. All of them are 100% reliable and meet the highest safety standards. You will also find a mini golf to enjoy trying to fit the ball in their respective holes.
All these rides are located in the outdoor area of Festilandia. Inside you have the Sould Park GAME area, which offers a varied catalogue of arcade games with virtual reality simulators, such as 8D.
Festilandia - Sould Park provides all kinds of activities and surprises. For example, you can celebrate birthdays there and invite friends over for a great afternoon; they have several rates, so you can choose the one that best suits the needs of the child in your care. If someone gets lost, there is a meeting point to go to and the staff will help you quickly.
Don't think twice and plan your visit to Festilandia - Sould Park. It's a great plan for the little ones at home, who will have a great time and will surely want to come back. See you there!