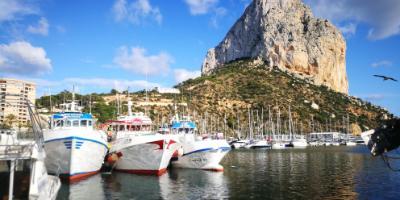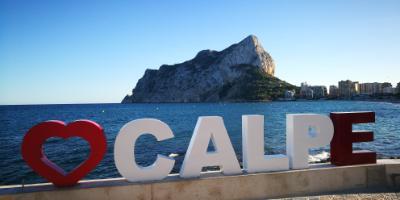 Calpe is located in the Marina Alta region.The Peñón de Ifach, a Rock 332 meter high is its main symbol. The town was founded at the foot of the Rock: the Pobla de Ifach.
Calpe was funded about 4 km from the Rock. We start the visit in the Plaza Mayor. We walk around and discover its main charming places.
The old town is very well kept. We enjoy the colour of many facades where there are wall paintings and ceramic panels related to the history of the town and the region.
The archaeological museum located in the Casa de la Senyoreta is very interesting.
The rampart is situated at the top of the town. The Torre de la Peça is the oldest vestige. As we enter the Plaza de la Vila we come to the Church and we see the great contrast: the small fortress Church, very sober and the modern Church with lots of light and colour.
Calpe has much more: the fine sand beaches and its beautiful walks, the Baños de la Reina, the wetland of the salt flats where we can contemplate the pink flamingos almost all year round. The fishing port, the ideal place to enjoy seafood cuisine.
.


#Disponibilidad
Disponible todo el año