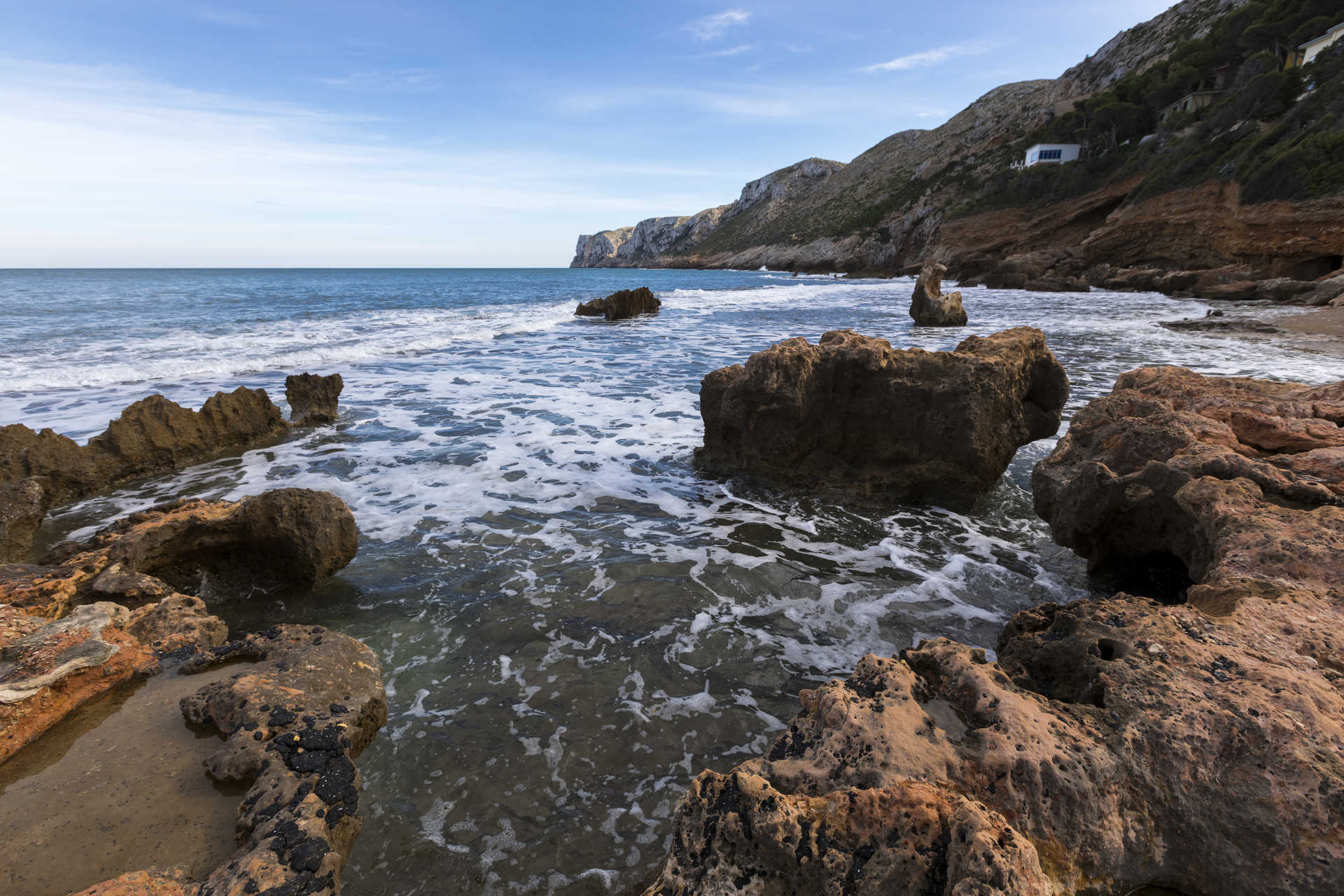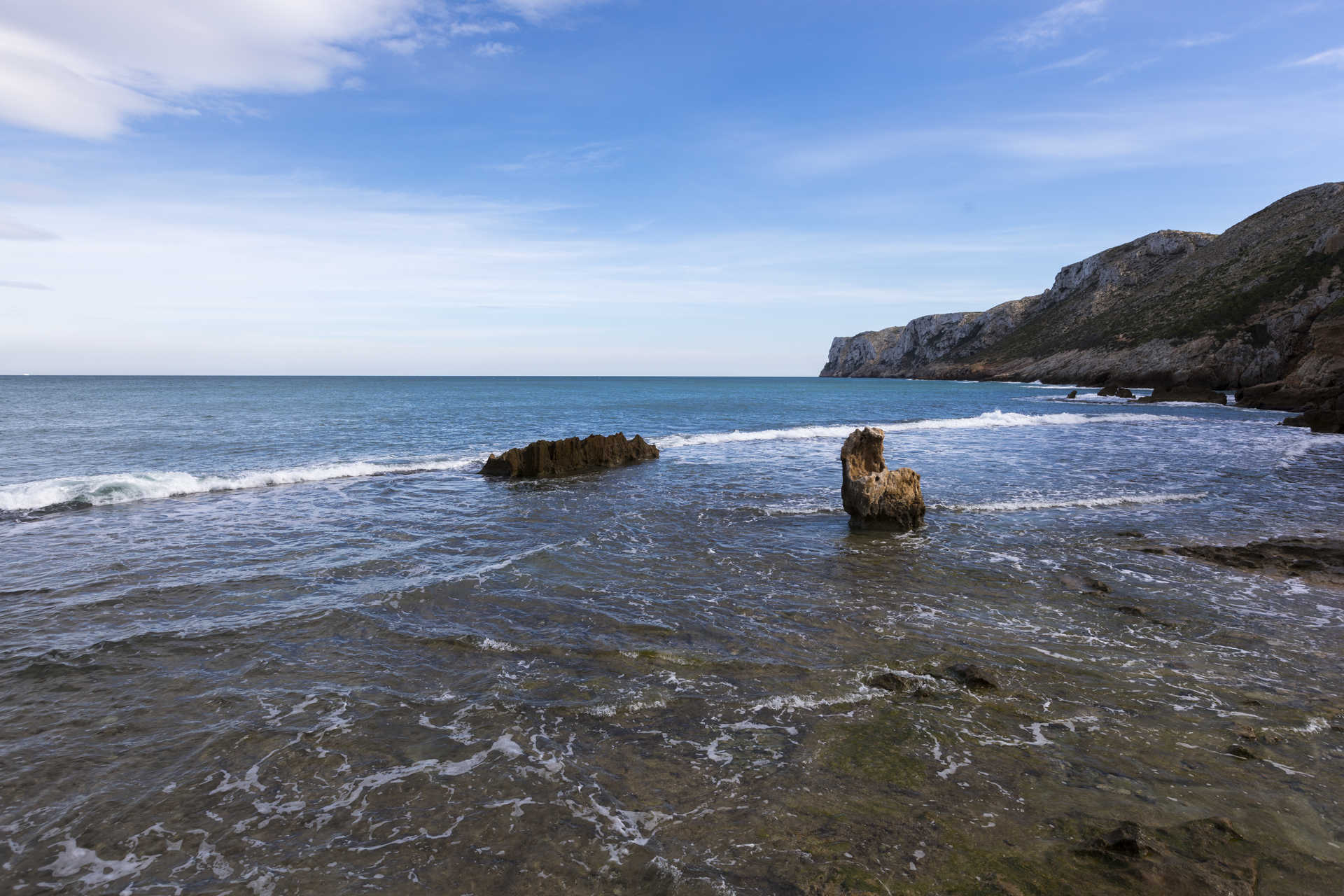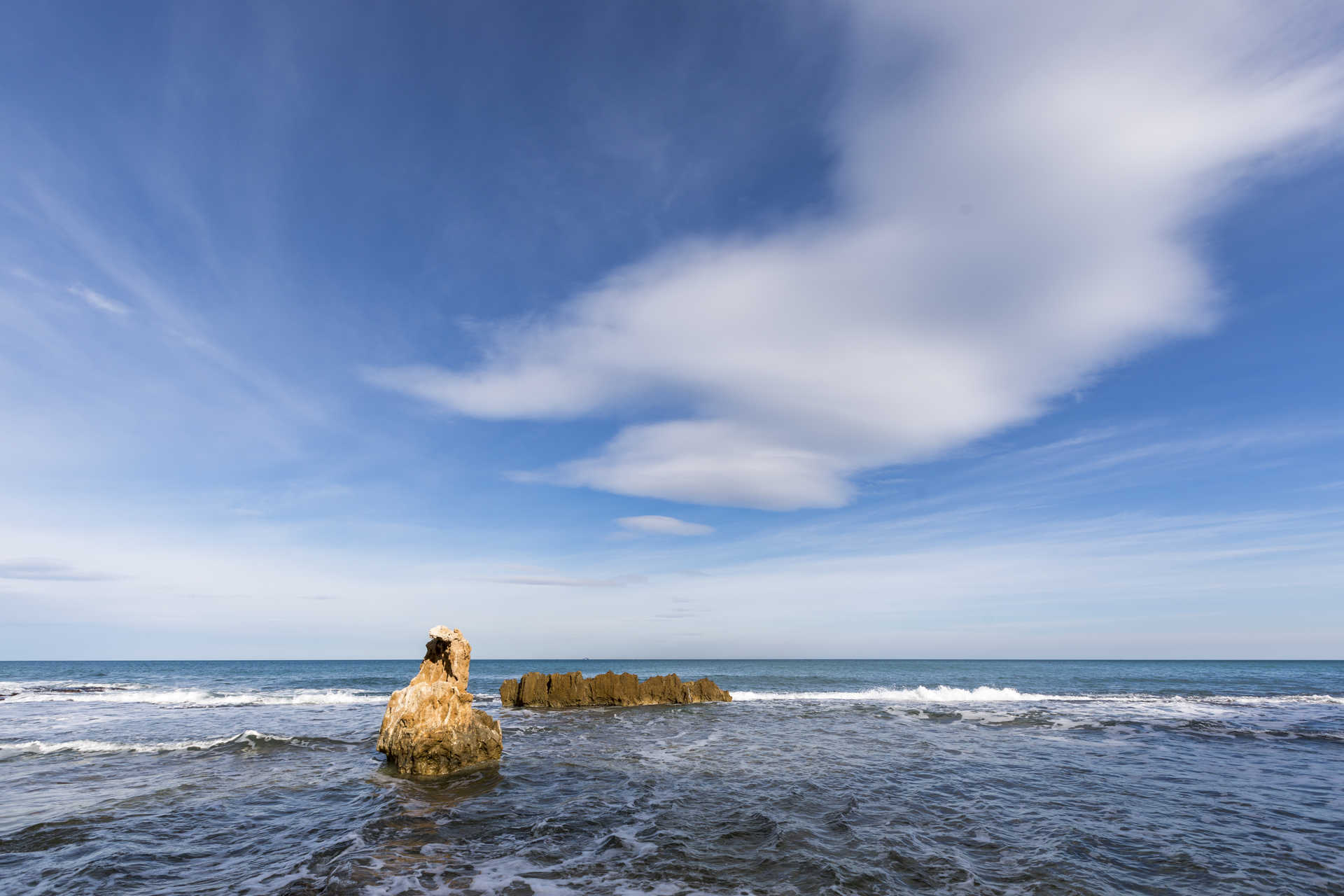 03700

contact information
Come to Denia and dive in Arenetes, an area of rocky coves to relax and enjoy the Mediterranean.
Arenetes Beach in Denia is located in the final part of Les Rotes, and this corner of the Mediterranean coast is definitely worth a visit. Its beaches are a real treat.
Discover a rocky cove where the landscape offers you beautiful colour ranges that will captivate you. This beach is 300 metres long and can be reached by car along the road from Barranc del Monyo to Les Arenetes. At the end you will find a lookout with views of the Cape of Sant Antoni.
Arenetes in Les Rotes is an ideal place for snorkelling. Here you can find posidonia meadows and one of its greatest assets is the Natural Reserve of the Cape of Sant Antoni Seabed. The practice of scuba diving, however, is limited and you must request a permit beforehand if you want to dive deeper into the waters.
It is a rocky area, typical of the landscape of Les Rotes, and in summer it has a surveillance service provided by the Red Cross. If you get hungry, nearby you will find two of the most renowned restaurants in Denia: Restaurant Ca Nano and Restaurant Mena are perfect for a good rice dish with sea views.
On the beach you can find information on panels explaining the flora and fauna of the Cape of San Antonio and also contemplate the landscape while you relax on the benches. Make the most of Denia's natural environment and visit the Arenetes area, you'll want to come back for sure.
More information
Other information
If you wish to practise diving in this rocky cove, you must apply for a permit beforehand to the Dirección Territorial de Agricultura, Pesca, Alimentación y Agua de Alicante (Tel. 012/ 963 866 000). MORE INFO: http://denia.net/diving