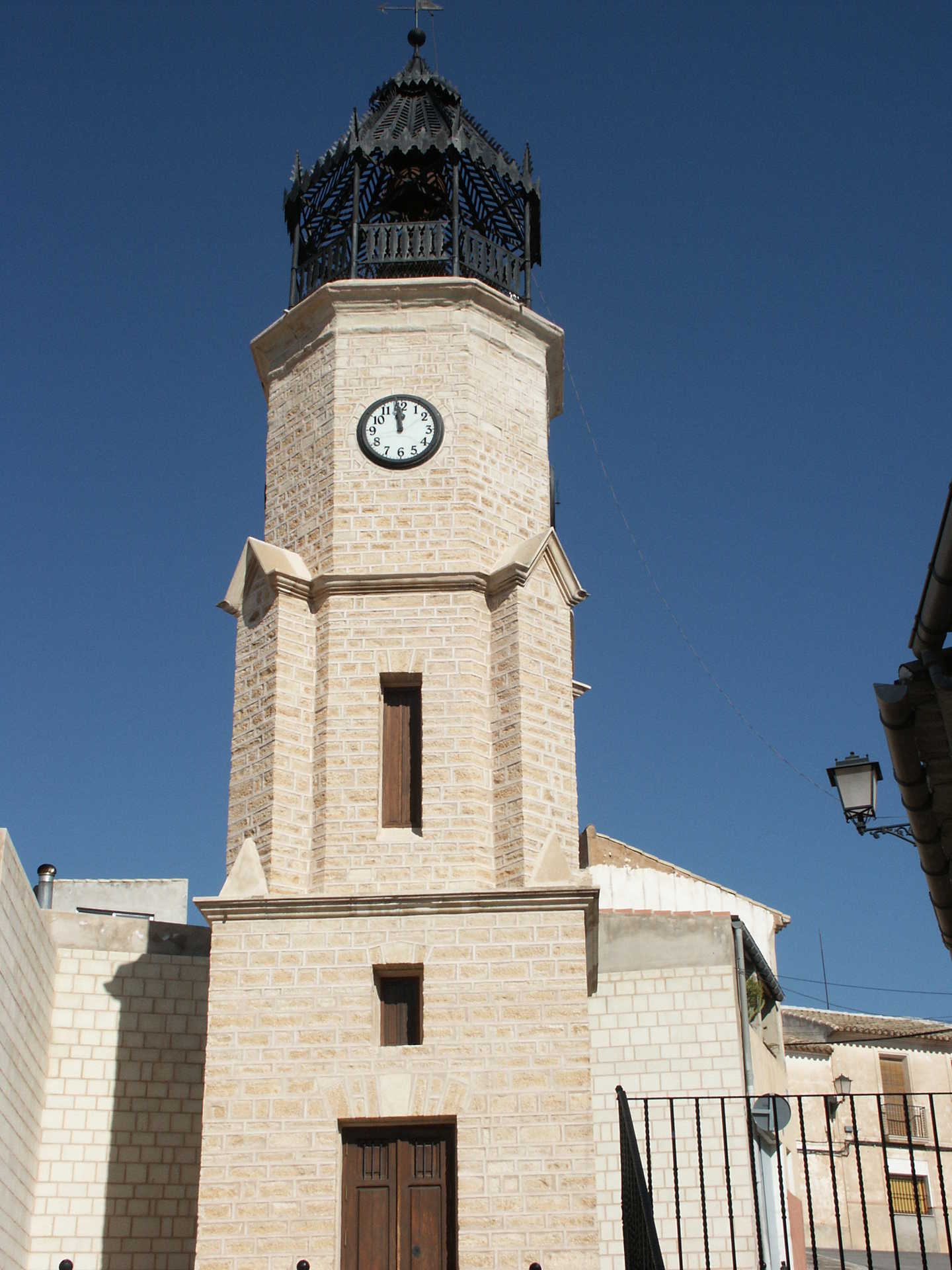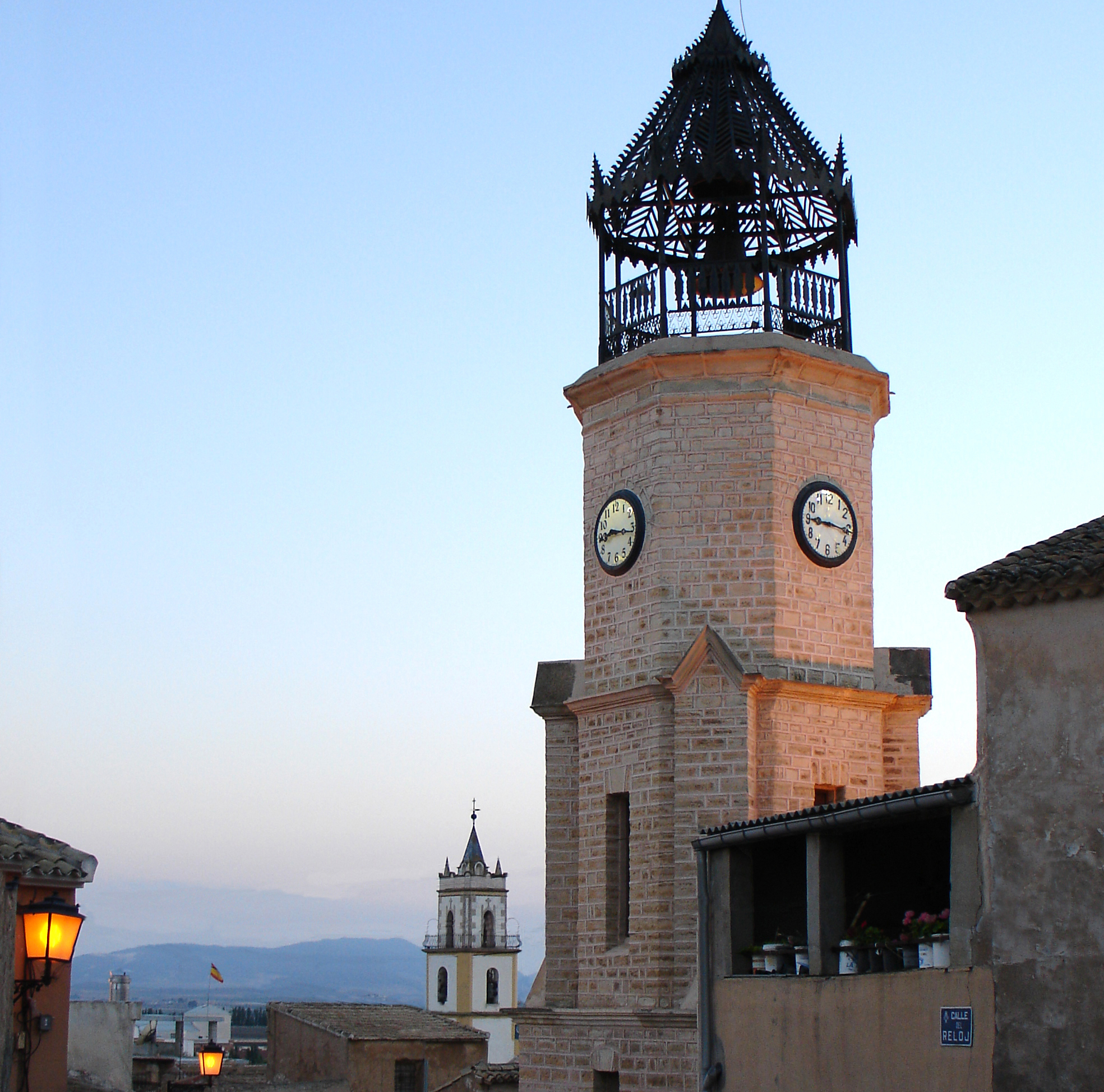 Calle de Reloj
03650

contact information
Take a look at one of the buildings that defines Pinoso's skyline: Torre del Reloj.
Standing tall in the small municipality of Pinoso is Torre del Reloj, a clocktower that has been villagers' principal timekeeper for centuries. The belltower overlooks the village from its position on the street of the same name (Calle del Reloj).
Torre del Reloj dates back to 1887, when the local mayor commissioned the project to an Alicante-based architect. The clock was carefully transported from Madrid, complete with three bells, four dials and weights, which were destined to be housed in the belltower.
The clock is manual and uses three weights to tell the time. Weighing 500kg, 200kg and 100kg, the first weight signals the hours, the second the minutes and the third contributes to the functioning of the clock, which needs to be wound every 24 hours.
Pinoso was formerly known as Casas de Costa. The village's origins date back to the Bronze Age as is confirmed by local archaeological finds. Come to this small municipality in the province of Alicante to discover its long history.