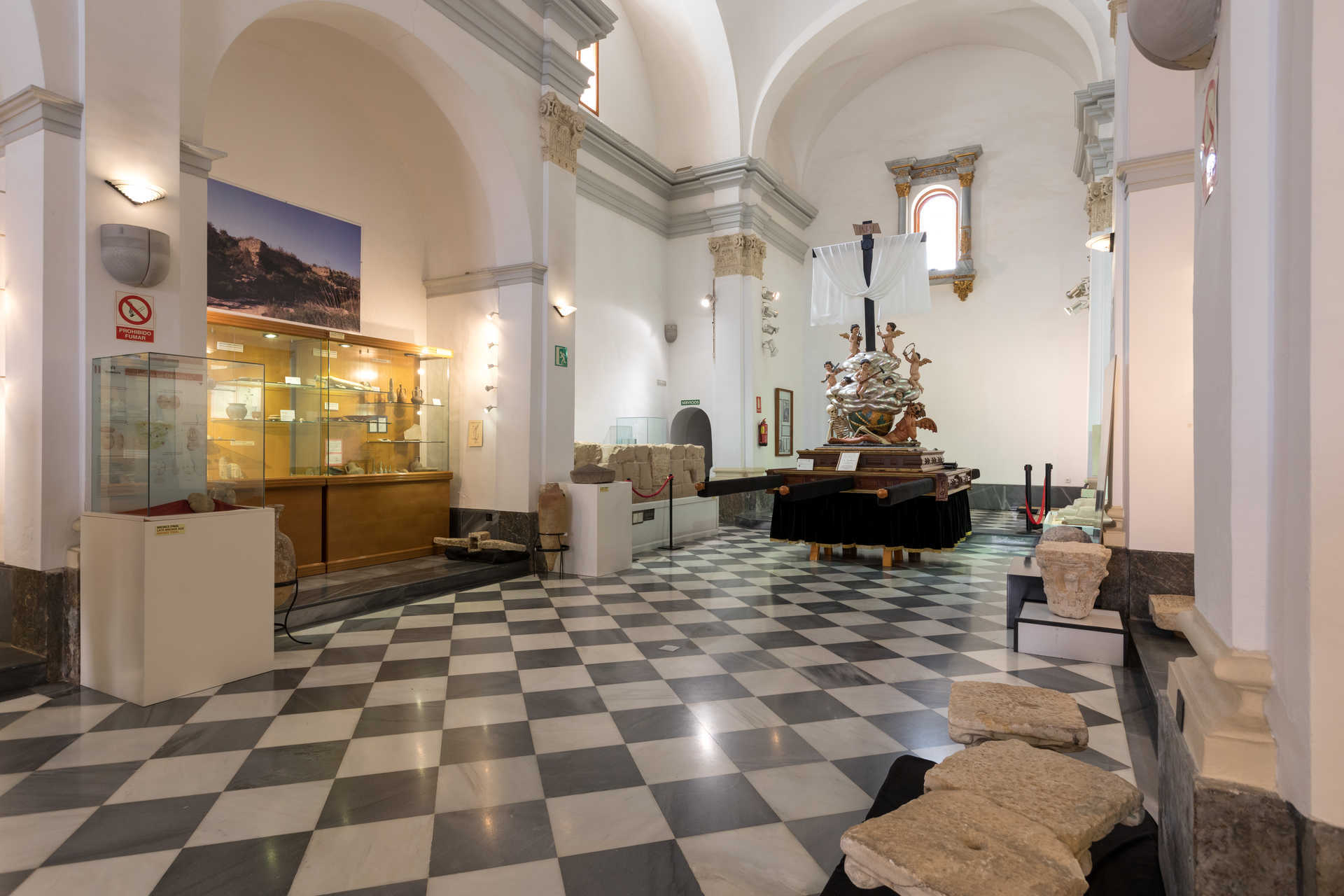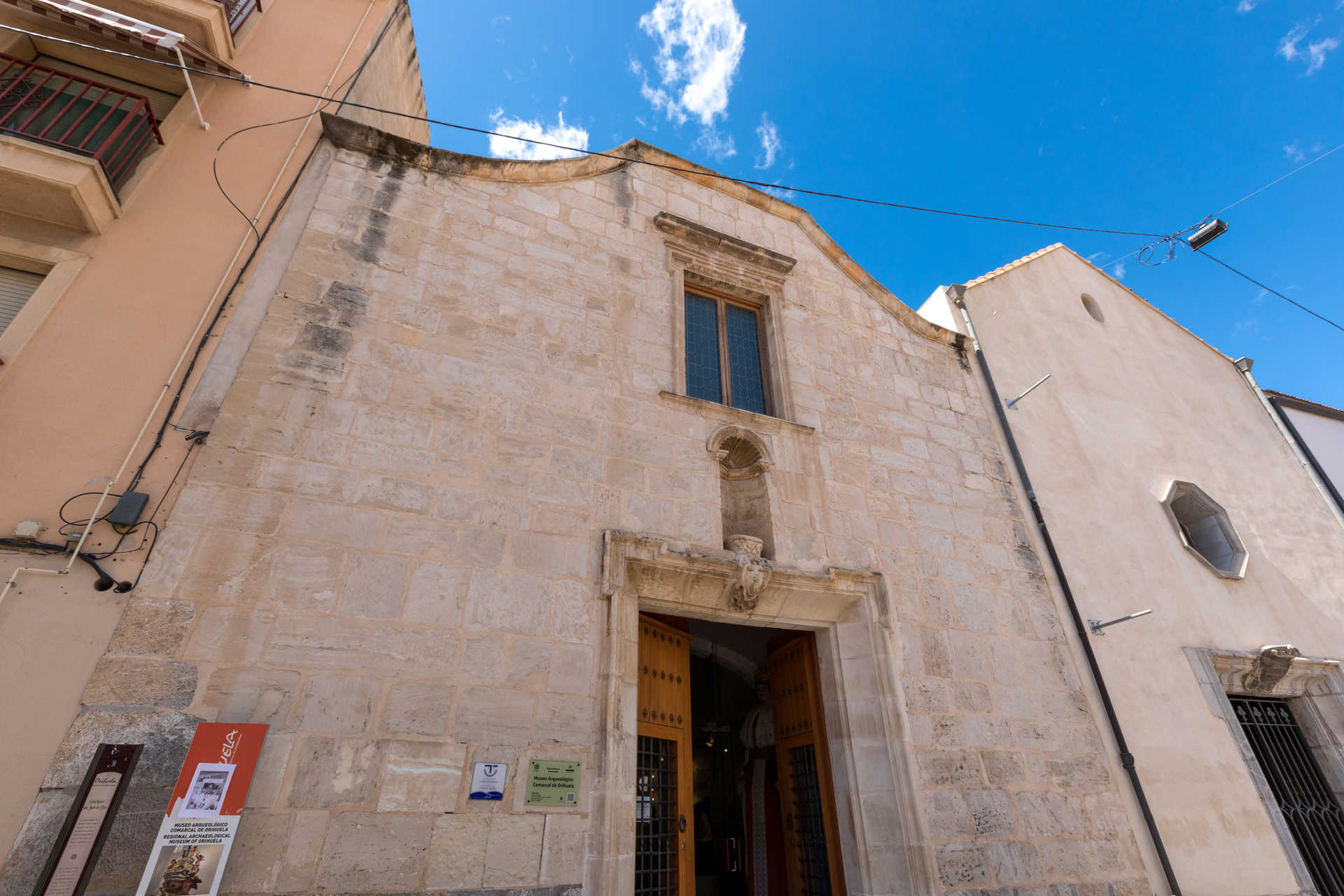 Calle Hospital,
3-5
03300

contact information
Discover the archaeological history of Orihuela and Vega Baja at Museo Arqueológico de Orihuela.
More information
Schedule
Tuesday to Saturday: 10:00 to 14:00h and 17:00 to 20:00h.
Sundays and festivities: 10:00 to 14:00h.
If you want to find out more about the history of Orihuela, why not visit Museo Arqueológico de Orihuela (The Archaeological Museum)? Housed in the church and Sala de hombres of Hospital San Juan de Dios, the museum is the evolution of the former Museo de Antigüedades del Colegio Diocesano Santo Domingo, founded in 1902.
Museo Arqueológico de Orihuela displays pieces from different periods, spanning from the Palaeolithic era to the early 19th century. Most of the objects and materials were discovered locally in excavations conducted by the museum.
The most important object in the museum is ídolo de Orihuela, a piece of limestone in the shape of an ellipse featuring some enigmatic carvings. The piece was found in monte de San Miguel.
Another highlight is Cruz de los Labradores, also known as the Diablesa. The processional paso was made by Nicolás de Busy in around 1694-1695.
Alongside the variety of pieces and objects in the museum's collection, the building also has a generous rectangular space featuring a barrel vault where all sorts of cultural activities and events are held.