Polop is located in the interior but is very close to Benidorn (Alicante) and there you will find the peace you're looking for – quite contrary to the hustle and bustle at the coast. Do not forget to visit the castle, Chorros (the town square) and the mountain chain of Monte Ponoig. Enjoy the local cuisine, based on the products of the mountain of Alicante and the fruits of the Mediterranean Sea.
Find
Name
Types
Hotels
Rural accommodations
Events
Experiences
Festivals
Monuments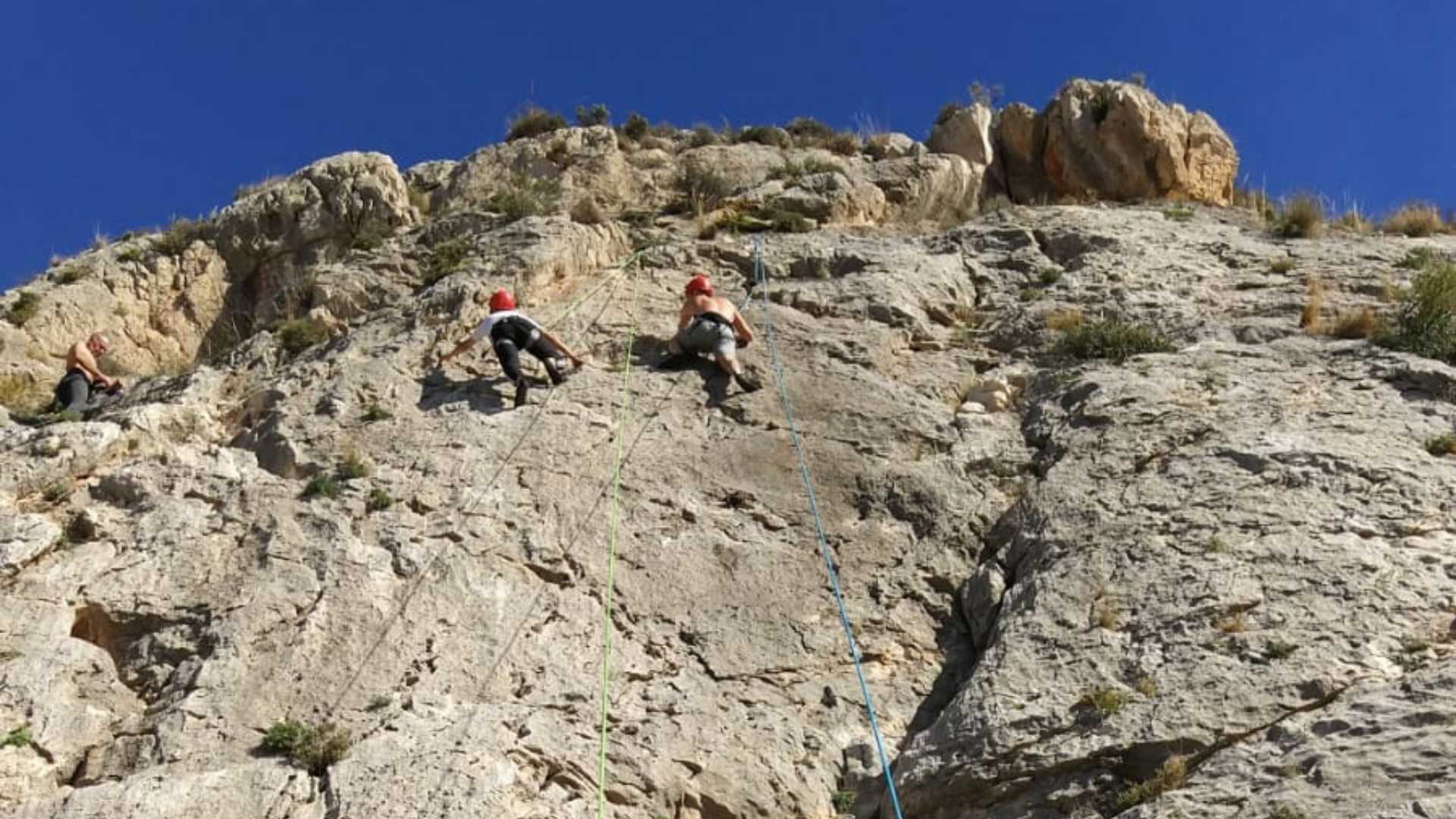 If you want to try your hand at rock climbing, head to Polop. This beginner's activity will teach you everything you need to know, from how to put on your harness and tie up the knots to the very best techniques so you can climb any rock face you fancy. A grand day of adventure awaits. Sign up now.
*Please confirm event times and dates have not changed.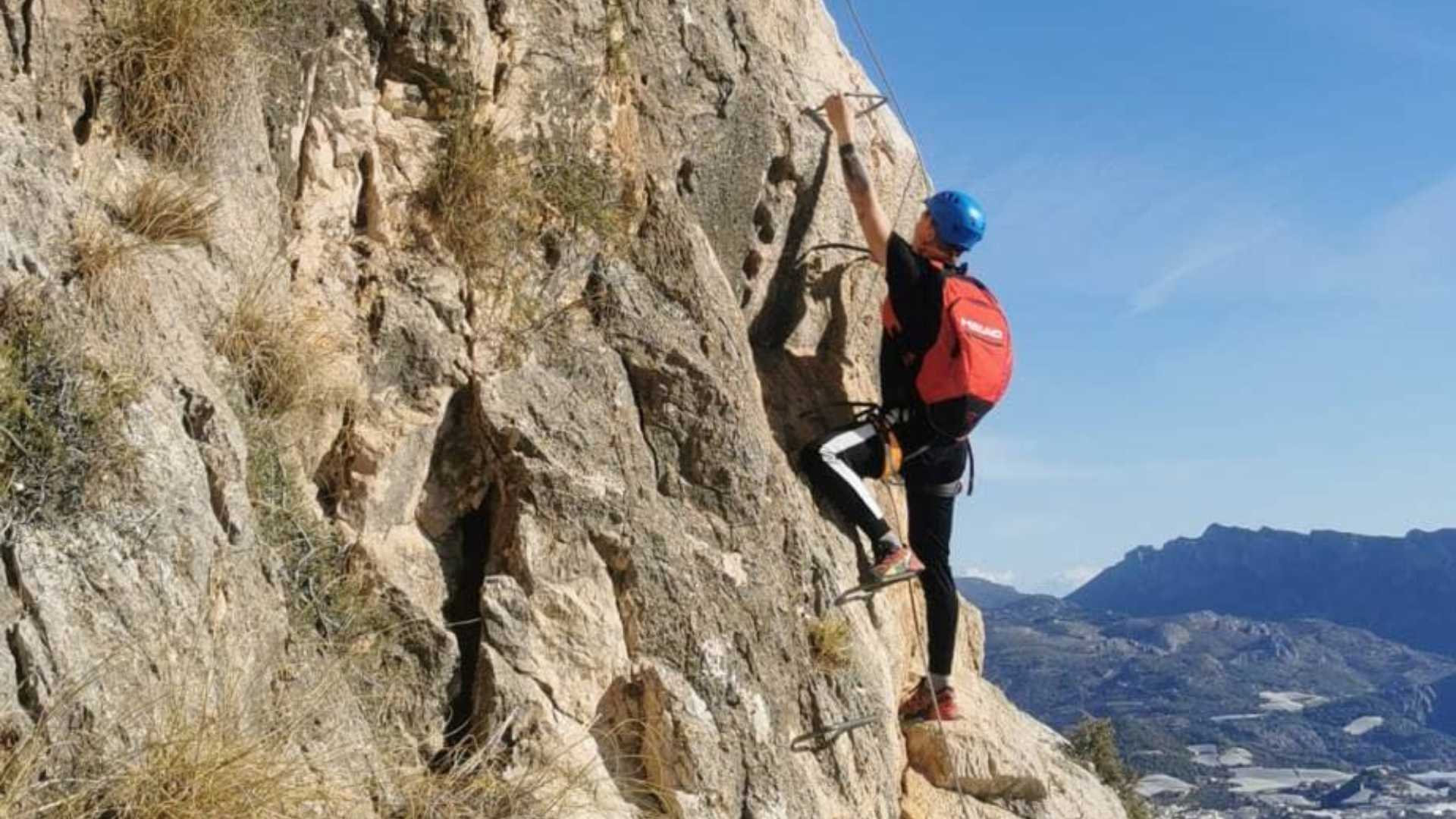 If you love the taste of adventure, take on El Ponoig via ferrata. Located in Polop, this is one of the most exciting via ferratas in the province of Alicante as it is mostly vertical meaning you'll have to take daring steps into the air. As fun to go up as it is to go down, one of the via ferrata's defining elements is that you will have to abseil to the bottom. An exciting adventure you can enjoy with family or friends. Don't miss out!
*Please confirm event times and dates have not changed.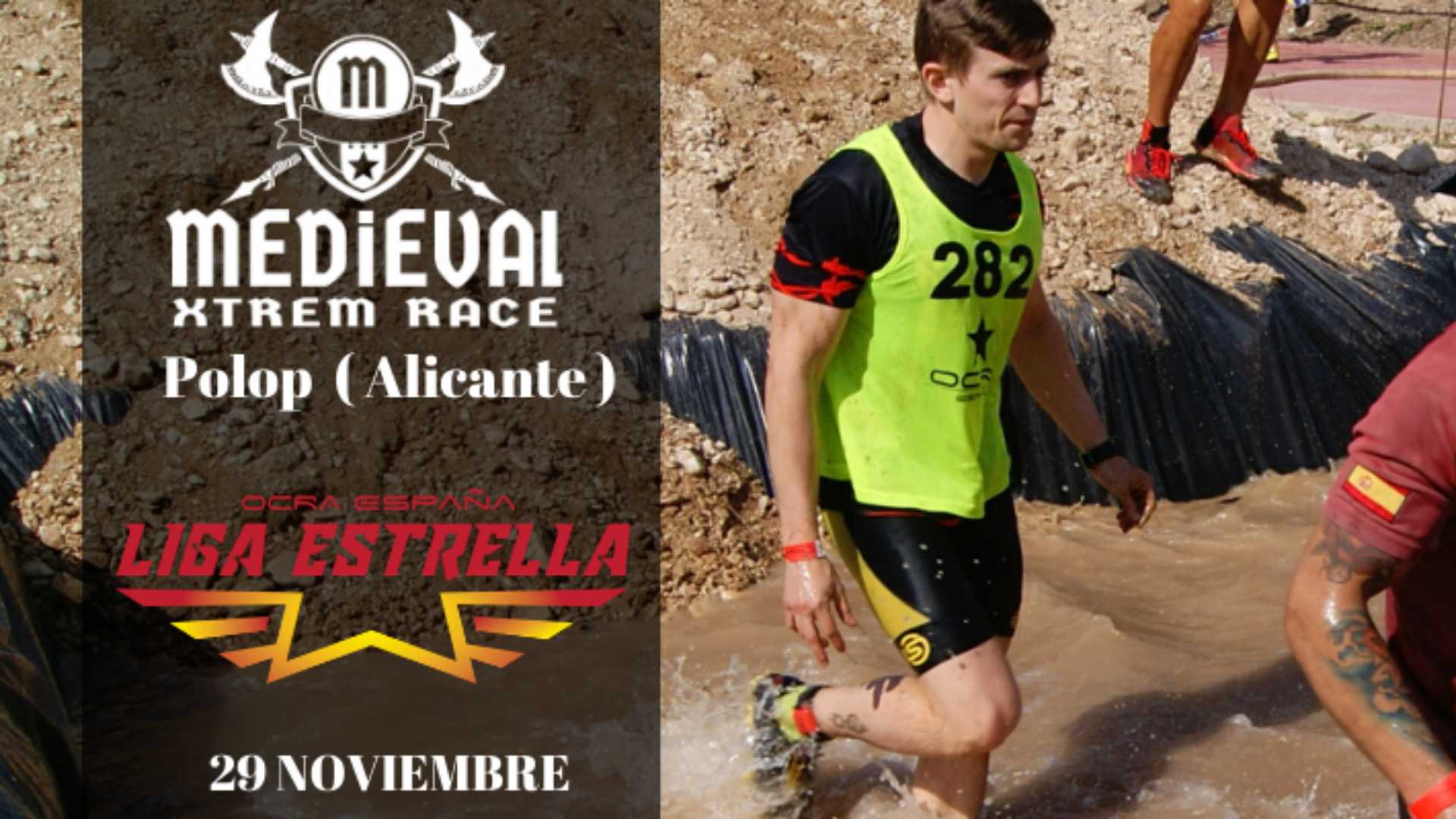 Take on the challenge of Medieval Xtrem Race in Polop. The Medieval-themed obstacle course has been designed for you to compete alone, in pairs or in groups of three. You can choose either the 5-kilometre race with 20 obstacles or the 10-kilometre race with over 30 obstacles, depending on your level. All competitors have to overcome the obstacles to earn points and be placed in different leagues. A really fun activity that will get your heart racing. Are you in?

*Please confirm event times and dates have not changed.