Sant Vicent del Raspeig/San Vicente del Raspeig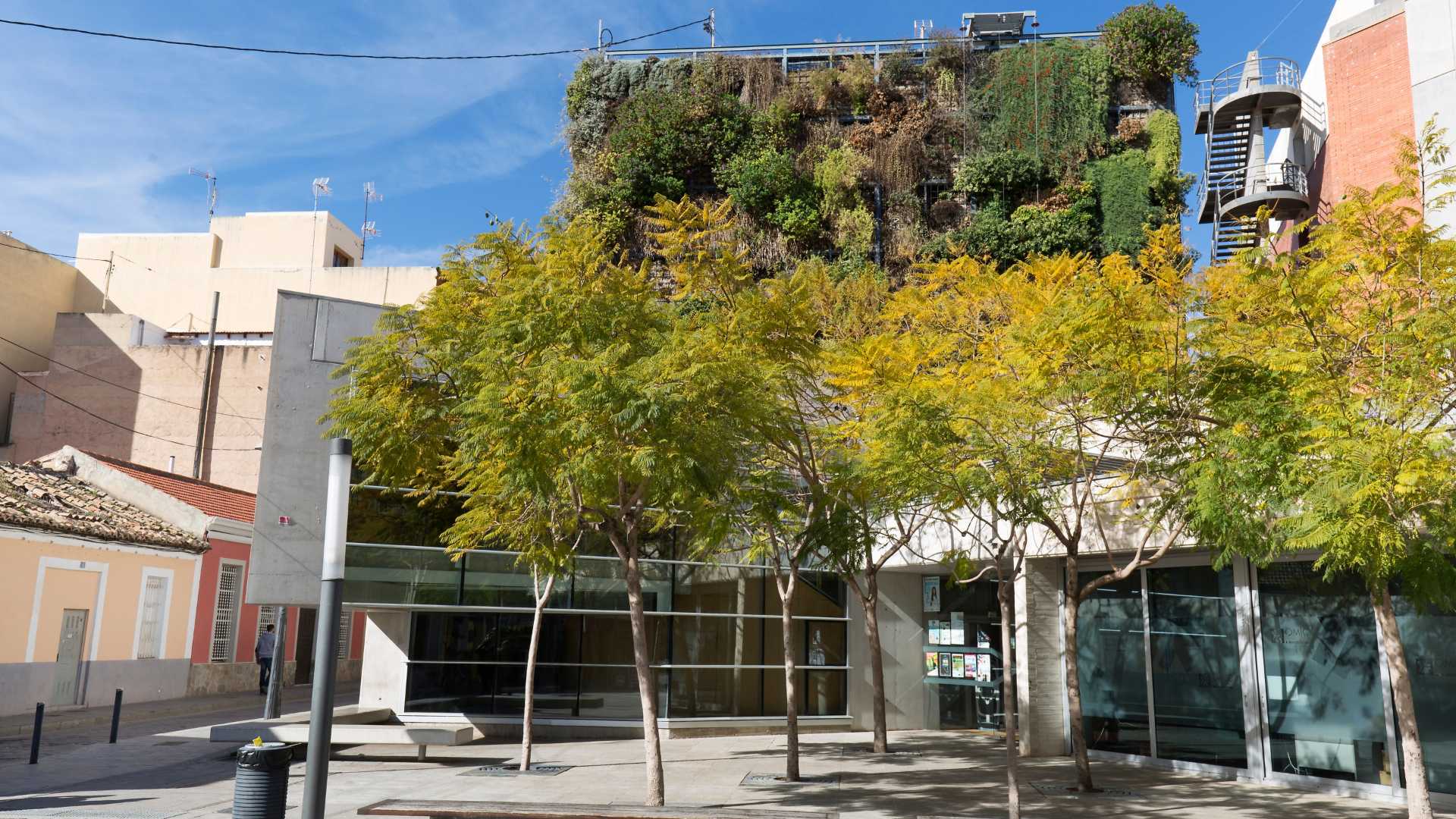 Come to this part of the province of Alicante to discover a melting pot of university life, gastronomy, culture and landscapes that won't leave you short on ways to spend your time.
Located in Alacantí, San Vicente del Raspeig is a municipality full of age-old traditions, spectacular festivals, fascinating culture and play parks that will keep your kids happy for hours on end. Shall we take a look around?

What to see in San Vicente del Raspeig
There are plenty of places that are worth a visit during your time in the town. First, stop off to take a look at the vertical garden, which scales no fewer than six stories of a building, before heading to Bosque Ilustrado, a lovely park which is part of the university campus. Other parks include Lo Torrent and Adolfo Suárez. You can also take a look around the town market to marvel at the fresh local produce, pop your head into San Vicente Ferrer church and visit Casa Consistorial, the town hall. There are also impressive pieces of architecture in the town, such as Facultad de Educación.

If you fancy getting out of the town and into the great outdoors, you'll be pleased to hear that there are plenty of well-signposted trails for you to explore. For instance, you could walk El Paseíto, Camí de la Sendera, L'Almàssera-l'Assegador de les Penyes Roges to Llometa Redona route, Ruta del Sabinar and Minas de Cobre, to name but a few. If you prefer to get out on two wheels, Vía Verde del Maigmó is an incredible route.

San Vicente del Raspeig, like many other destinations in the Region of Valencia, hosts a number of festivals throughout the year. Come to the town for Moors and Christians as well as Fiesta de Hogueras y de Barracas to see the streets filled with traditions, customs and music.

The town also has some delicious cuisine for you to enjoy. Make sure you don't leave before trying arroz con conejo y caracoles (rice with rabbit and snails), olleta de cerdo (pork stew) and bollitori, a cod stew traditionally eaten during Lent. In terms of tapas, order broad beans, sangre encebollada (a blood dish) and octopus en saleta. As well as coca de sardina (a sort of sardine pizza), toñas (brioche) and rollos morenos (a sweet ring-shaped pastry). Start planning your trip to San Vicente del Raspeig today.

Find
Name
Types
Management companies
Hotels
Active tourism companies
Festivals
Monuments
Museums
Shopping
Tourist offices