The first settlers inhabited the "Cueva de las Arañas" (the cave of spiders) in the third and fourth Millennium BC. In the first century AC., with the arrival of the Romans, the area became known as "Portus Illicitanus", developing into one of the key ports for maritime commerce. From this period there are many archaeological remains. After the fall of the Roman Empire, and during the medieval era the area suffered a fall into general decline, largely due to the plundering of Pirates. This motivated the building, in the XVI century, of the Castle-Fortress and the "Torres Vigía" (vigilance towers). From the XVIII century onwards the town was concentrated around the Castle, the nucleus from which the development of the settlement evolved. Nowadays, Santa Pola is a tourist municipality with the most important fishing fleet in the Spanish Mediterranean.
How to get here:
By taking the A-7 motorway, leaving at exit n72, joining the N-332, direction Cartagena. Or following simply the N-332, direction Cartagena. The El Altet airport is only 10 kilometres away.
Oficinas de turismo:
Find
Name
Types
Management companies
Hotels
Campsites
Active tourism companies
Adventure company
Beaches
Complementary services companies
Events
Experiences
Festivals
Leisure parks
Monuments
Museums
Natural Landscapes
Shopping
Tourist offices
Water sports
Webcams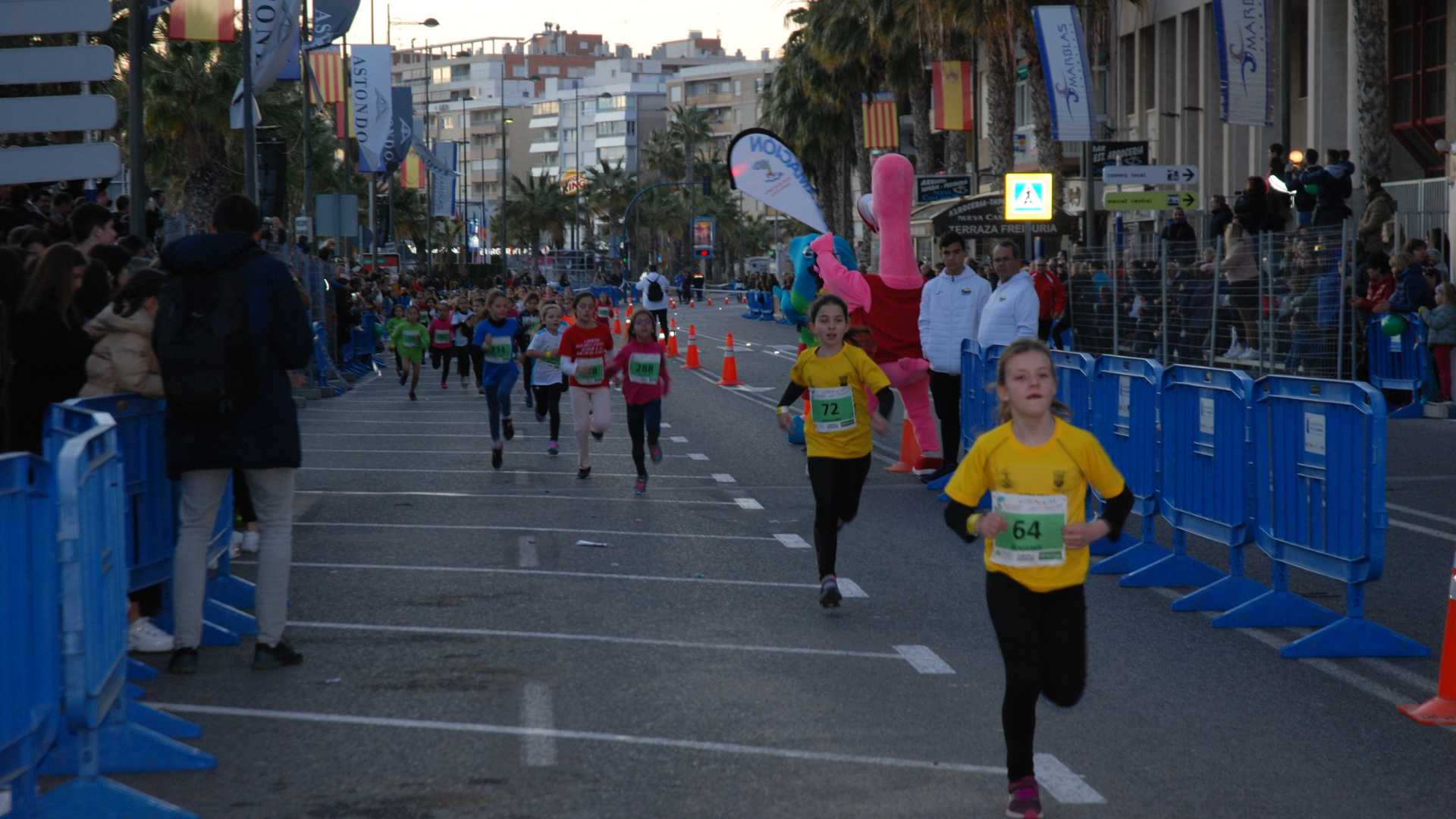 Have your children ever asked you if there's a run designed specifically for them? Now you can give them the answer they were hoping for – yes! – thanks to the Mini Marathon in Santa Pola.
The event offers different categories per age groups, namely prechupetines, chupetines, prebenjamines, infantiles, benjamines, cadetes and alevines. There is also a race for children with disabilities. The length of the route increases with the age group, namely 200m, 400m, 800m, 1,500m and even 2,000m. The perfect way to give your little ones an experience of a proper race.
*Please confirm event times and dates have not changed.