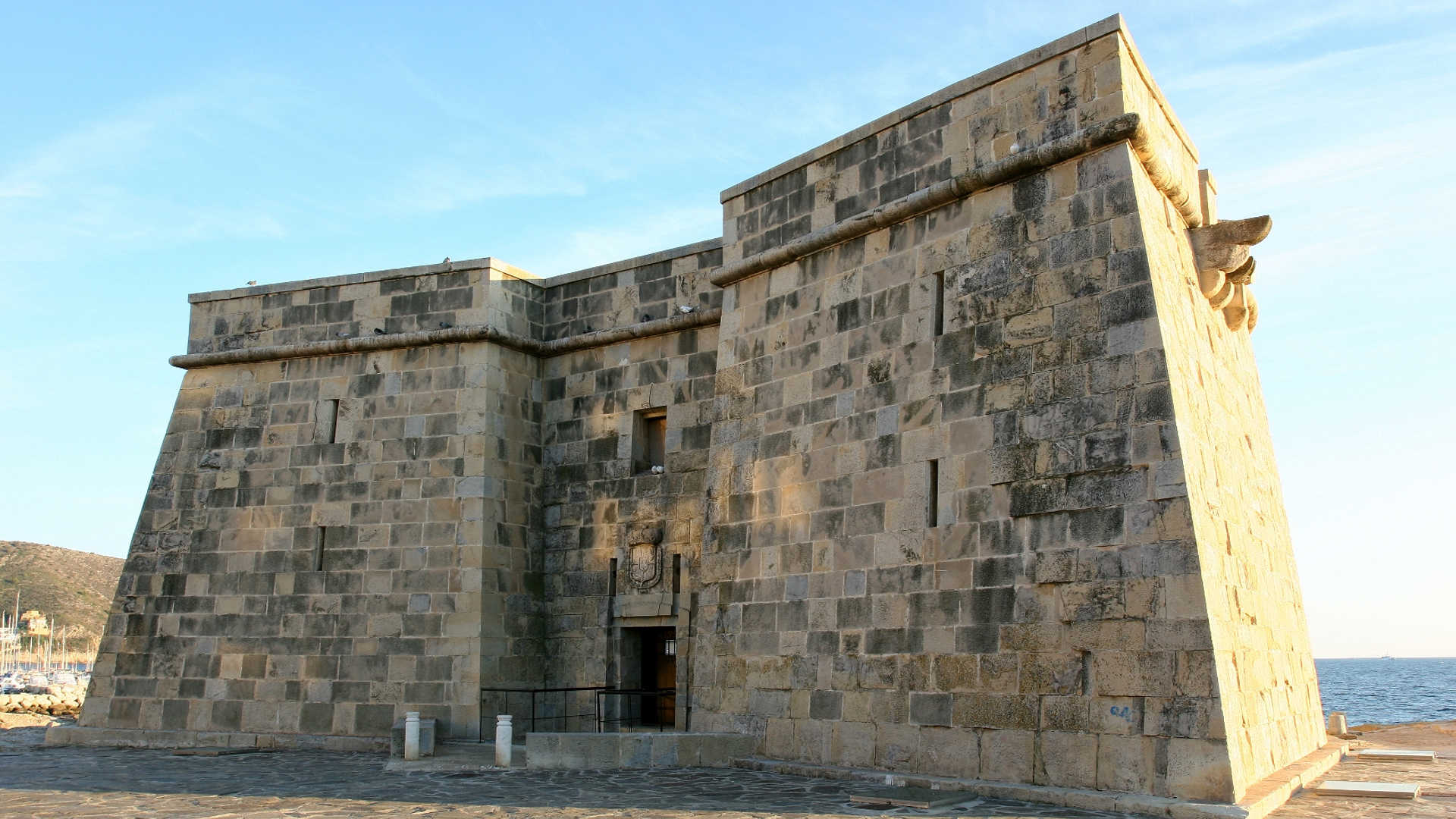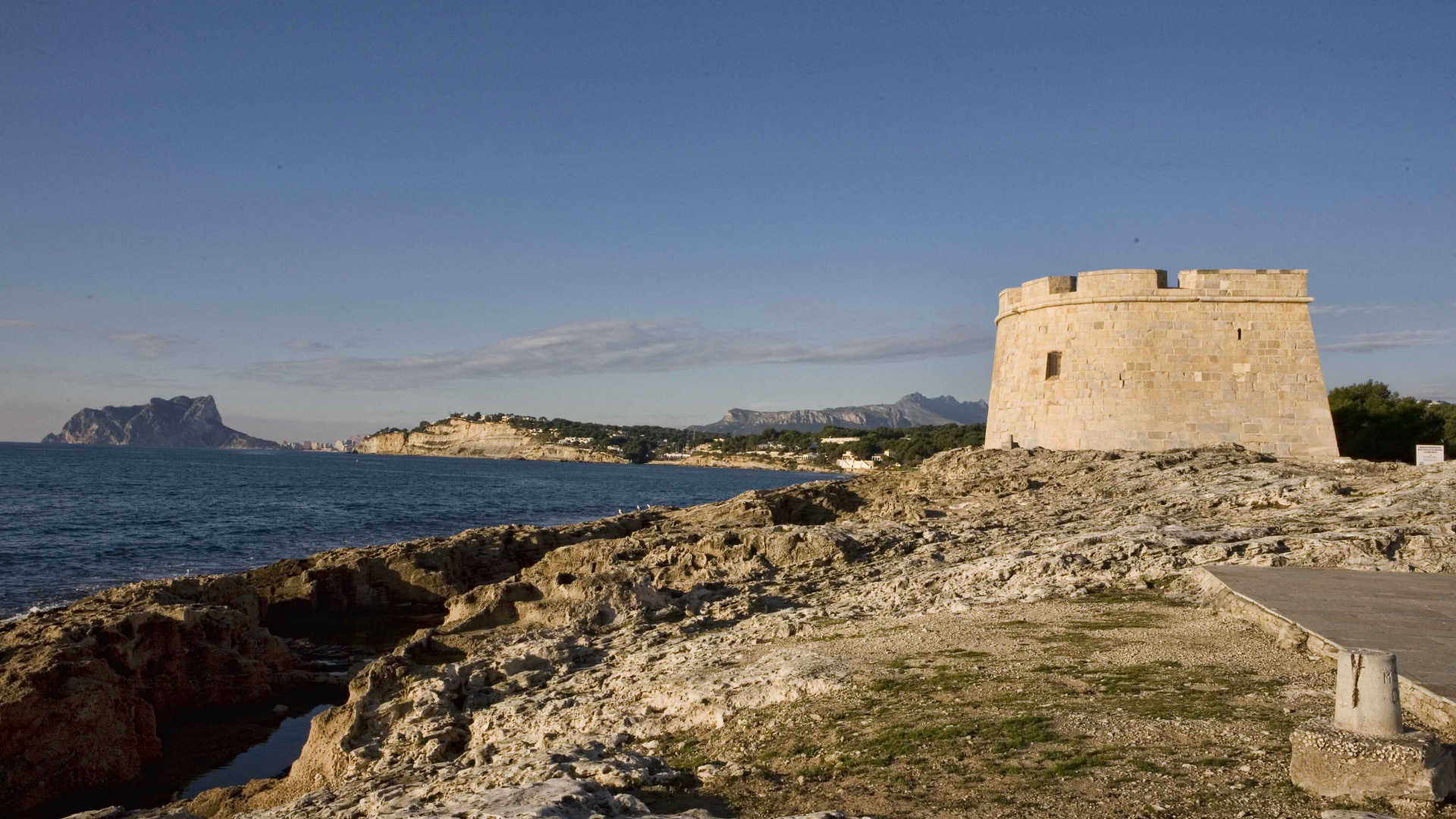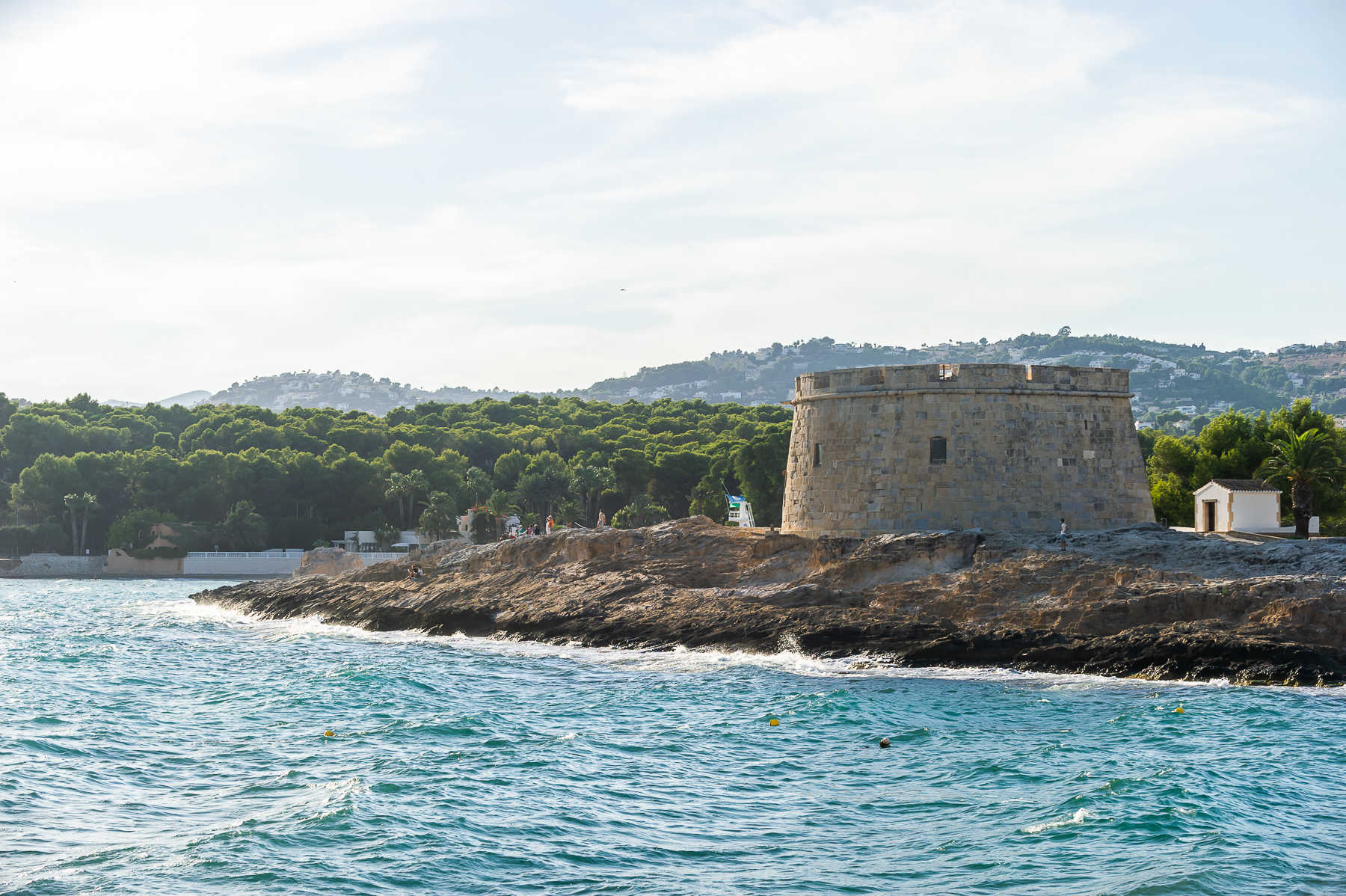 Calle Castillo (junto playa de l'Ampolla)
03725

contact information
Visit Moraira and discover the secrets of its castle that sits on the shores of the Mediterranean.
Without a doubt, the castle of Moraira is one of the emblems of Teulada Moraira
Moraira castle was built in the 18th century though some sources suggest that construction started years before to defend the coastline from constant attacks from Berber pirates.
The fortress you can see today, was restored at the beginning of the 80s., following a criterion of approximation to what it was initially, since the original was demolished and made useless. The original structure fell into disuse and over the years came crumbling down.
Architecturally, the castle's floorplan is in the shape of a pezuña de buey, literally meaning 'ox hoof'. The semi-circular façade faces south and the only gate is located on its northern side, where you can see the royal coat of arms of the Bourbons.
The interior is divided into three sections. The central section extends over 200m2 while the two side sections are smaller. These spaces were originally vaulted and did not have any other source of light other than the three windows of the façade, which made the fortress robust and unassailable.
Opposite the gate there is a small chapel which was probably once inside the castle. A couple of metres from here there is a water well, which was used to provide the inhabitants of the fortress with water.
Moraira castle is currently home to an audio-visual museum about the sea and piracy, as well as a permanent exhibition about the surveillance towers and piracy in the Mediterranean, featuring projections in several languages.
A dynamic way to immerse yourself in the history of Teulada Moraira.