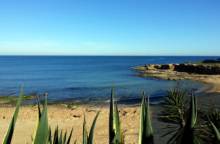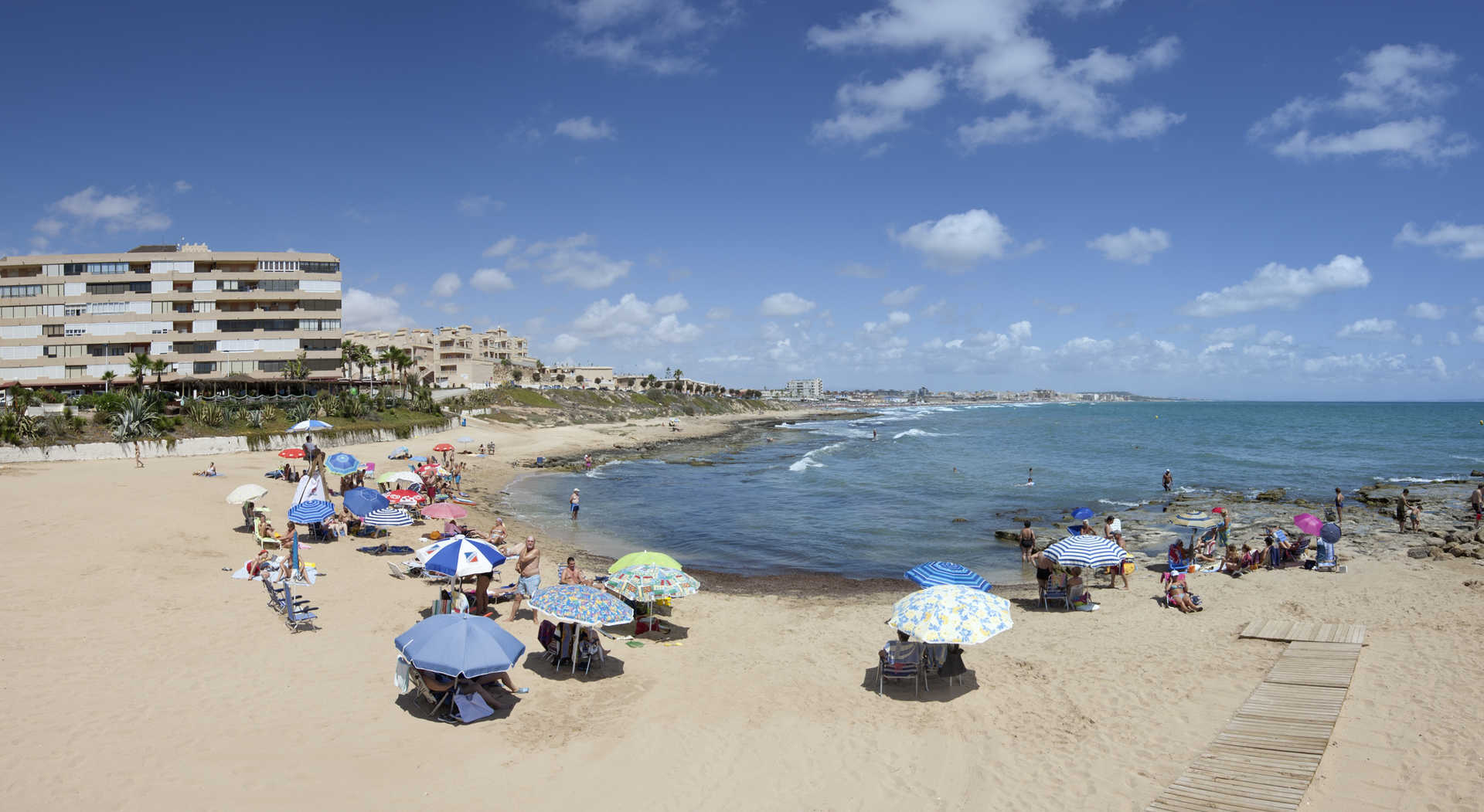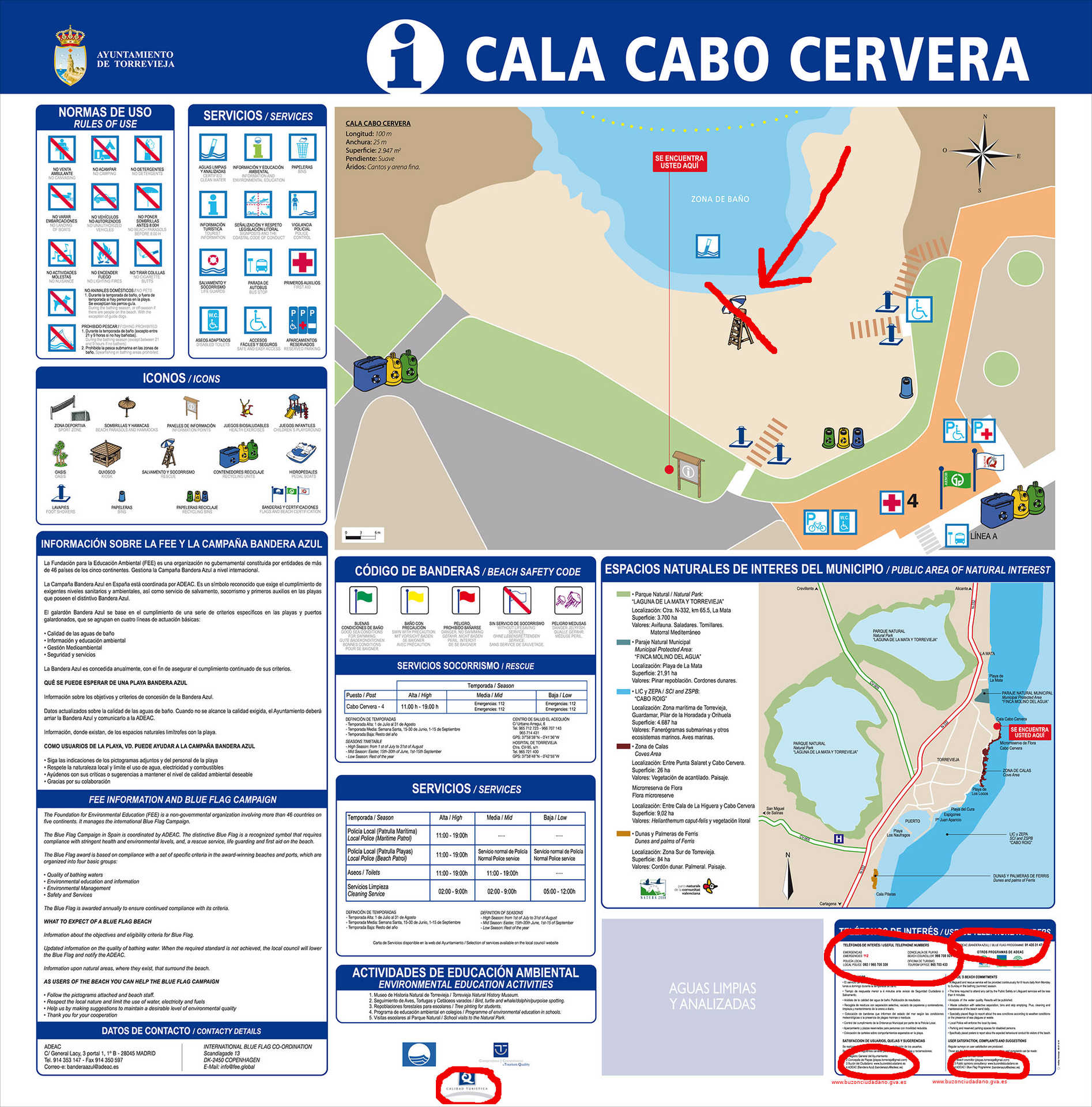 Paseo Navarra, 2
03138

contact information
Discover a pretty cove in Torrevieja that is about to become one of your favourite spots on the Mediterranean.
Cabo Cervera cove in Torrevieja is the perfect spot to spend the day swimming in crystalline waters and lounging in the sun on the sand and rocks. This stretch of the Alicante coastline is well worth a visit.
Historically speaking, Cabo Cervera is interesting as different theories suggest that it could have been the site of the very first settlement in Torrevieja. Nowadays, the beach has plenty of attractions.
Cabo Cervera cove is easily accessible and has all the services you could possibly want and need for a day at the beach. You can get to the beach by bus or on foot, strolling along the seafront promenade, though there is also parking if you need to drive.
What makes this beach unique is that it has small rocky coves where you can spend hours with your head in the water, breathing through your snorkel as you gaze at the fish. There are steps to make it easier to get down to this part of the beach.
Put Cabo Cervera cove on your to-visit list for Torrevieja and start connecting with the Mediterranean in a place where the weather is beautiful all year round. While you're in the area, you could also visit Las Lagunas de la Mata y Torrevieja natural park where you can do some birding and then end your day with a refreshing dip in the sea at Cabo Cervera. And you simply have to try the delicious local cuisine. What more could you possibly want from your getaway?
Quality and Environment Certificates
Blue Flag
Q ICTE Calidad
ISO 14001
ISO 9001