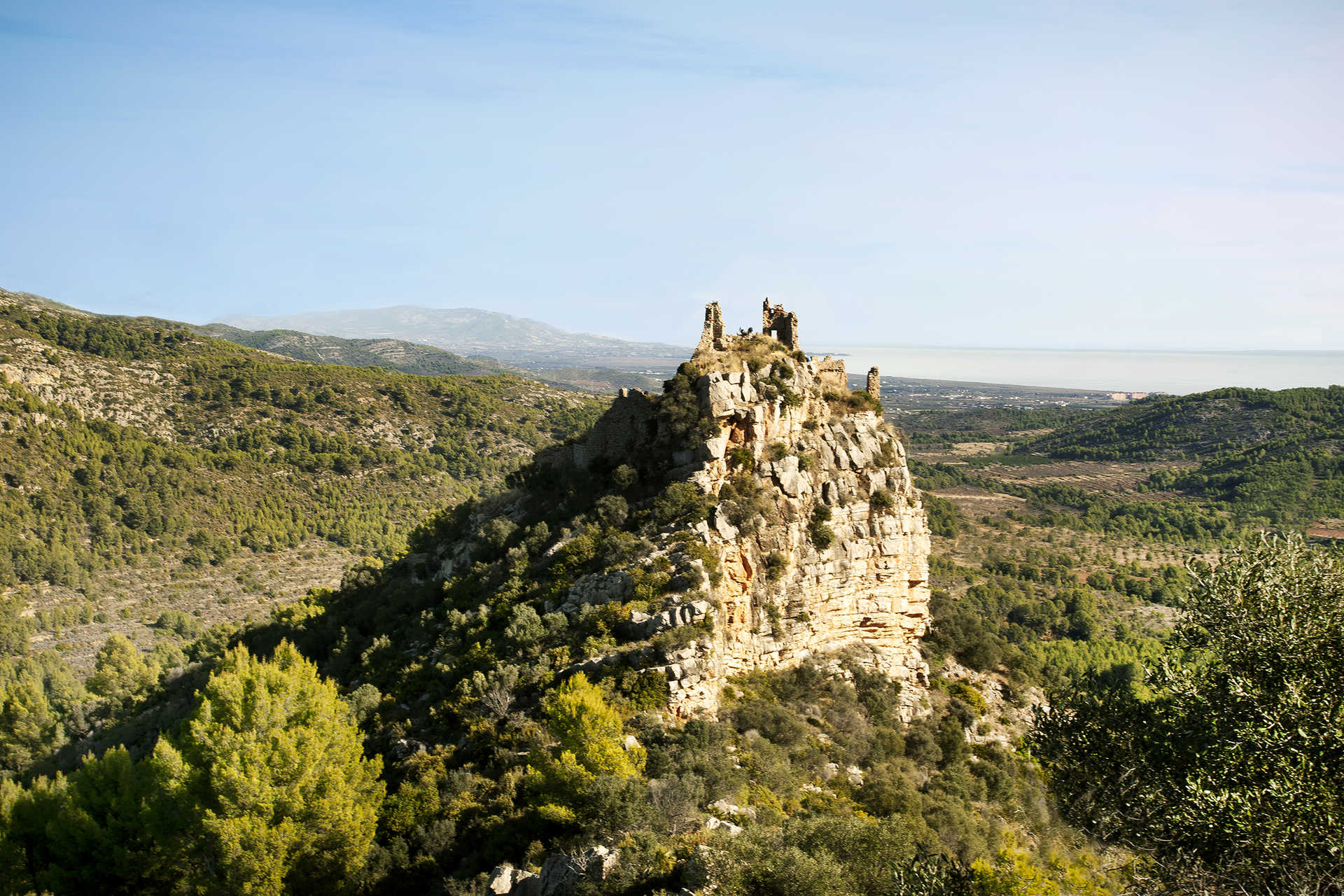 Castillo de Miravet
12595

contact information
Discover Cabanes' past through the many historic sites and points of interest in the town, including the fortress, Castillo de Miravet.
Cabanes has a long history that is told in its sights and points of interest. Located in the province of Castellón, the town has important vestiges from the Iberian, Roman and Muslim periods. One the many places to put on your to-visit list is Castillo de Miravet, the town's fortress.
Castillo de Miravet was built by the Muslims. In 1090 it was conquered by El Cid and was later claimed by Peter of Castille. The fortress was finally abandoned in the 16th century.
The great fortress perches atop a steep and rugged hill that affords views over the entire Cabanes coastline. The castle is currently in ruins but you can climb up to take a look and breathe in the wide spanning vistas.
Beyond the views you can see the remains of the castle walls and ruins of the historic settlement, including pointed and semi-circular arches, and the ruins of San Martín and San Bartolomé church.
Having withstood the passing of time, these remnants will give you an insight into what Cabanes was like in the past. So come along to take a look and soak up everything there is to see.