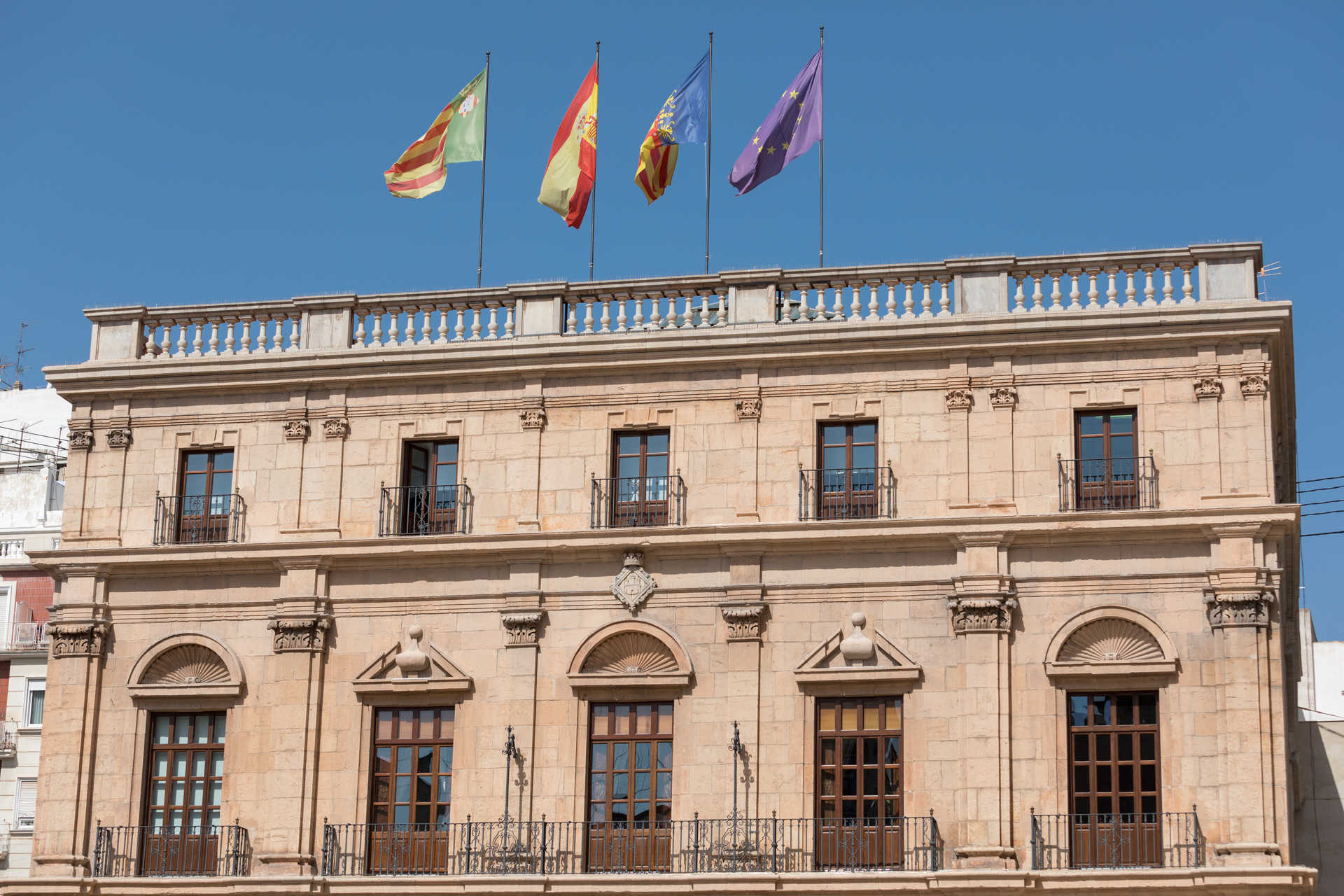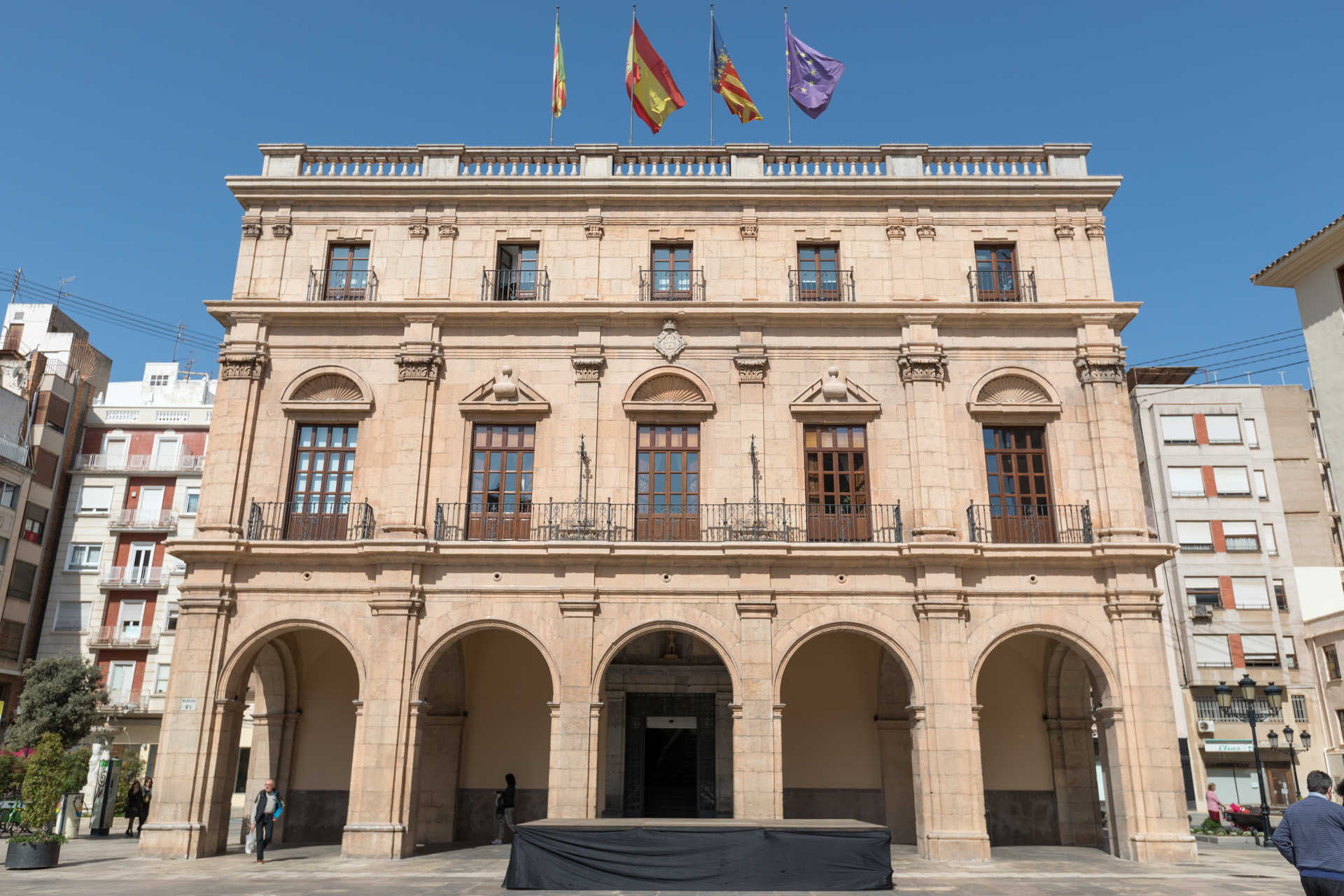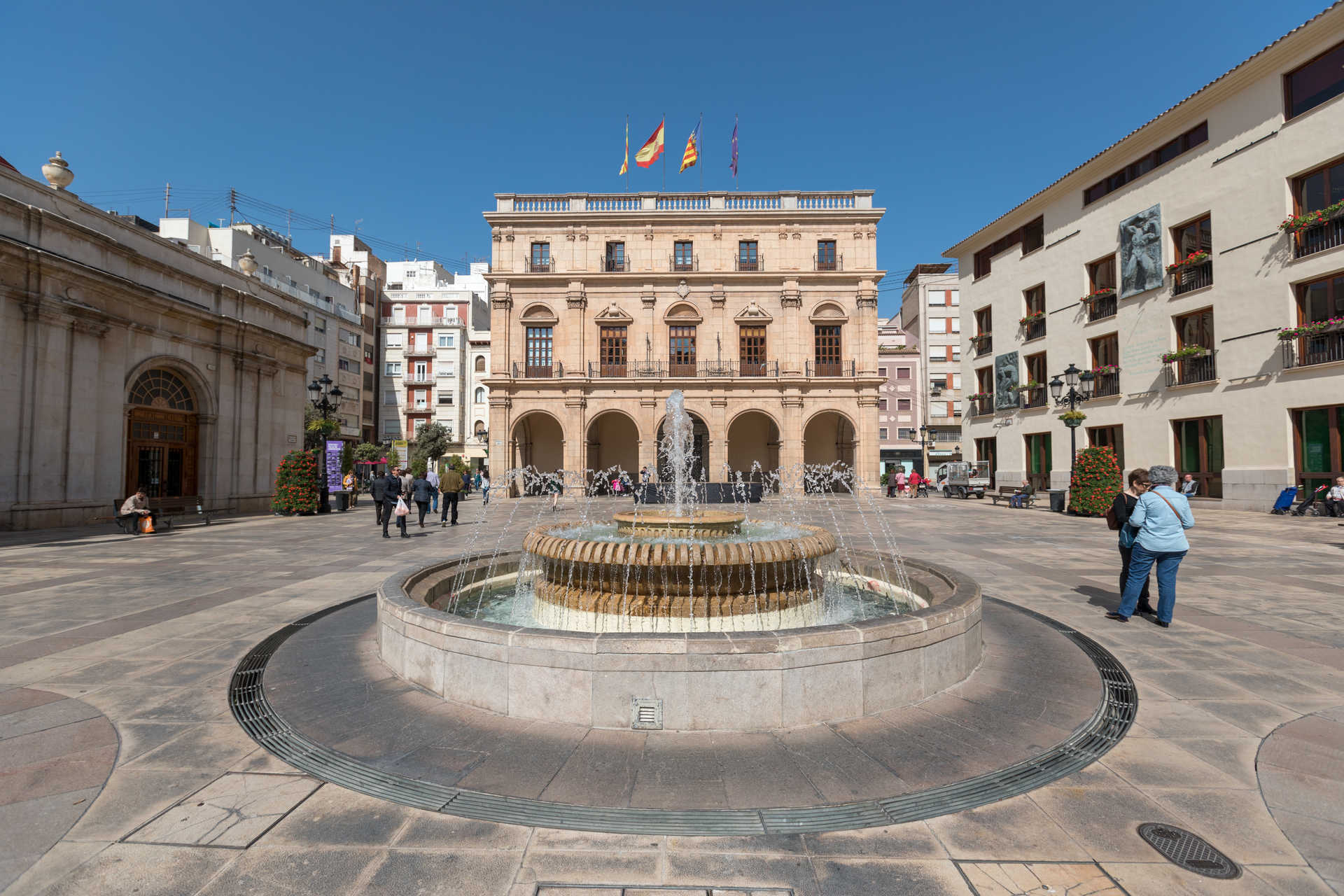 Plaza Mayor
1.
12001

contact information
The Plaza Mayor of Castelló de la Plana has been presided over by one of the most beautiful buildings in the city for centuries. Do you want to discover it?
The Town Hall of Castelló de la Plana is one of the most representative buildings of the city and a baroque palace, capable of capturing the attention of visitors.
Like almost all buildings from other periods, the construction of this Municipal Palace, which was to replace the old Palacio de la Vila and which today occupies the Castelló de la Plana Town Hall, went on for a good number of years, and continued even after it was put into use in 1716.
The design was commissioned in 1687 to the master builder Gil Torralba, who planned a rectangular floor plan with three floors structured by a central staircase. Two years later, the master builders Melchor Serrano, Alcázar, Claret and José Serrano were commissioned to carry out the work. Some time after its inauguration, work was still being carried out on the building while improvements and changes were being made, especially in the palace's prisons.
However, it was the reform of the enclosure that most affected the appearance of the original palace. This image change was undertaken much later, in the 20th century. In 1916, municipal architect Francesc Tomás Traver modified the façade until it became the way we know it today.
The paintings on the ceiling of the Salón de Sesiones are worth highlighting, as well as the art collection that includes various works by artists from the province, which is undoubtedly enough of an attraction in itself to visit this beautiful palace. Are you up for it on your next visit to Castelló de la Plana?
More information
Schedule
Visitas guiadas sólo para grupos previa reserva (mínimo un mes de antelación) a través página web del ayuntamiento.