Destinations committed to quality
From north to south, the Region of Valencia is bursting with charms. Charms that sometimes go beyond beautiful landscapes to customs, traditions, gastronomy, culture and the locals' way of life. Northern Region of Valencia is home to charming villages and astonishing cities, including the capital of the province of Castellón: Castelló de la Plana.

Castelló de la Plana is a city where the sea, huerta, mountains, history, culture and tradition come together. With its 180,000 inhabitants, the city can be divided into three distinct parts: the historic centre, the new modern neighbourhoods and, on the coast, El Grau de Castelló. Each of the areas flaunts its very own culture and customs.
What to do in Castelló de la Plana
As you stroll through the city's historic centre you will take a step back in time. If you start your exploration in beautiful Plaza Major, you will soon arrive at the imposing Gothic concatedral de Santa María la Mayor, also known as Santa María la Mayor. Inside the co-cathedral, you will see beautiful stained glass windows, Baroque images, paintings and magnificent golden objects. Besides the co-cathedral is Fadrí of Castelló de la Plana, a bell tower dating back to the 15th century, which conceals within it a spiral staircase with over two hundred steps. Definitely worth a climb.

Once you've wandered the streets of the historic centre, we recommend heading to the coastal neighbourhood of El Grao de Castelló, just four kilometres from the city centre and overlooking the sea. ​​​​​​​Plaza del Mar is the heart of the neighbourhood and from here, you can discover the docks of the fishing port and commercial port, as well as restaurants, shops, pubs, cinemas and hotels. And of course, you mustn't miss out on digging into a delicious dish of fish at one of the city's beaches.

Oficinas de turismo:
Find
Name
Types
Management companies
Hotels
Tourist homes
Active tourism companies
Adventure company
Beaches
Complementary services companies
Events
Experiences
Fairs and conferences
Festivals
Golf
Language schools
Monuments
Museums
Natural Landscapes
Shopping
Tourist offices
Transport
Water sports
Webcams
Red Pier Fest is back with more energy than ever before. Scheduled for the 17 and 18 September, the 5th edition of the festival features some of the best groups and DJs on the Spanish music scene. La Pegatina, Natos y Waor, Toteking, Delaossa, Zoo, Sara Socas and Rocket DJ will get you up and dancing. And that's not all. There will also be food trucks where you can savour some delicious cuisine and a market where you can purchase some beautiful souvenirs. Get your ticket now and come and enjoy live music at Moll de Costa at Grao de Castelló de la Plana.
*Please confirm event times and dates have not changed.

Castelló de la Plana is home to fascinating sights and intriguing stories. Come and explore everything the city has to offer with these children-friendly guided tours. The aim of the activity is to get you and your family learning something new while having a great time outdoors.
The guided tours start at a special location: Jardín Efímero in Parque Ribalta, which is close to the old train station. You will then walk around the city, discovering interesting sights and getting your kids excited about culture. There are tours on Saturday 11, Sunday 19 and Wednesday 29 December and Tuesday 4 January 2022. Book your spot now and get ready to enjoy some quality family time.
*Please confirm event times and dates have not changed.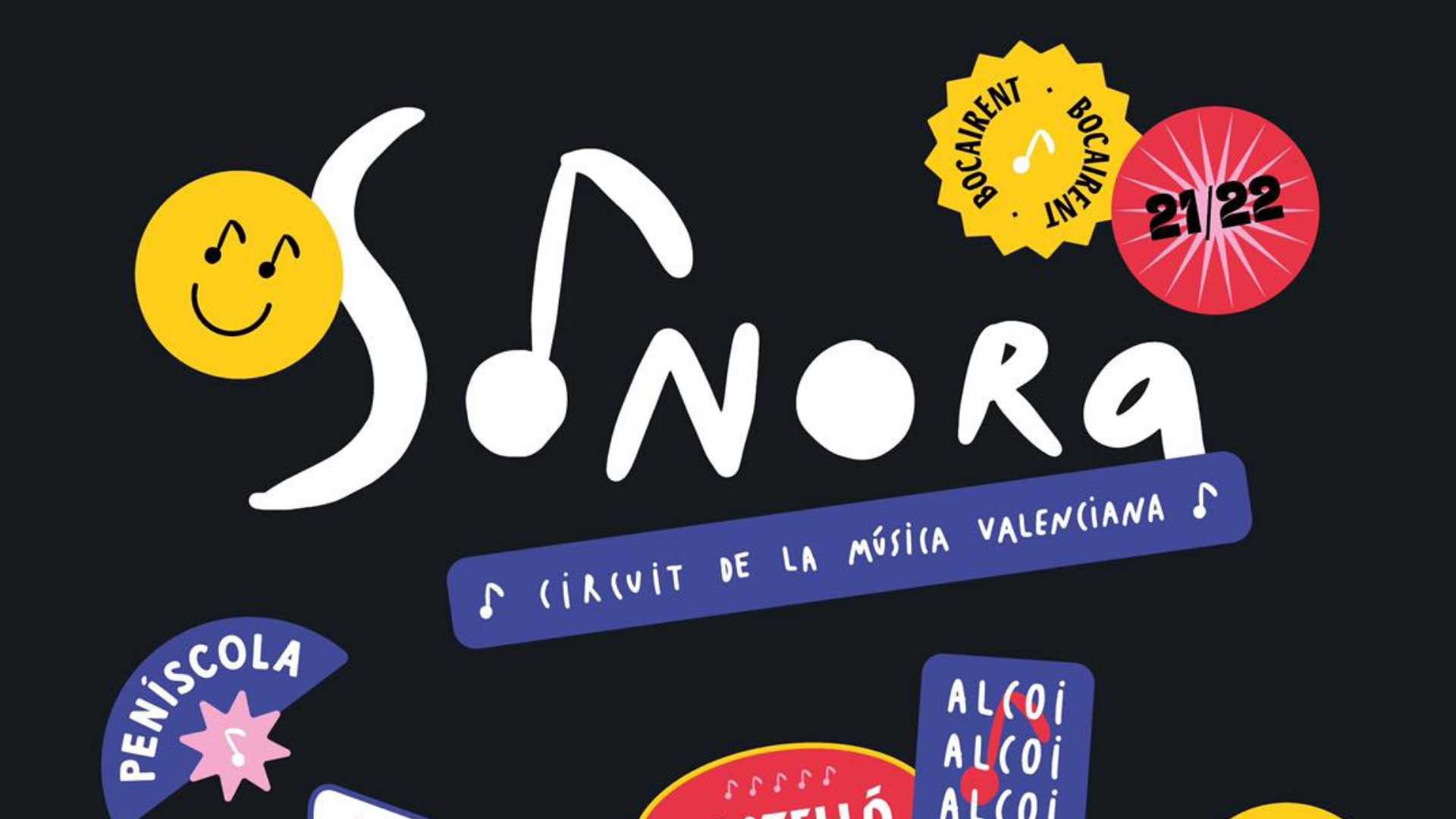 The third edition of Sonora presents the finalists of Premis Carles Santos de la Música Valenciana with a line-up of concerts that will take you on an exploration of Peñíscola, Bocairent, Castelló de la Plana, Alcoy and Alicante.
The concerts will be held from October 2021 to March 2022 in a bid to extend the music calendar all year round. Taking to the stage are Valencian groups including Smoking Souls, Dani Miquel, Badlands, Pau Alabajos, Sierra Leona, Eva Gómez, Verdcel, Christian Penalba, Jamaican Jazz Lovers, Manolo Valls, Marcel el Marcià, Johnny B. Zero and much more. Get your tickets now.
*Please confirm event times and dates have not changed.