The Old Castle And The Magdalene's Hermitage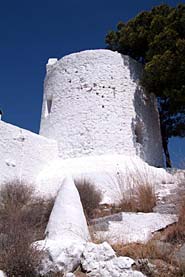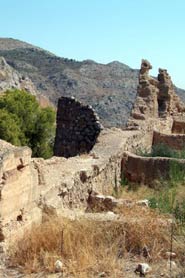 Cerro de la Magdalena

contact information
Climb to the top of Magdalena hill to breathe in stunning views of the plain from Castell Vell and Ermita de la Magdalena.
Among the many treasures of Castelló de la Plana is Magdalena hill where you can visit pretty Ermita de la Magdalena, or Magdalene's chapel, which sits amid the remains of the century-old castle known as Castell Vell.
Historically, Castell Vell is of Moorish origin and dates back to the 10th century. Sitting atop Magdalena hill, the ruins afford spectacular views over the Plana, or the plain. The structure of the fortress is unusual, defined by tiers moulding to the topography of the land. The restored ruins and information centre are the perfect way to pass down the legacy of Castelló de la Plana from generation to generation. Entrance to Castell Vell is free.
Also sitting on Magdalena hill is a chapel of the same name: Ermita de la Magdalena. Carved out of the rockface, this place of worship dates back to the 15th century and features two irregular-shaped naves, an inn and a circular turret that acts as a belltower. If you love architecture, you'll enjoy marvelling at the entrance door and the murals inside.
Currently, the people of Castelló de la Plana come to Ermita de la Magdalena as part of the Romería de Les Canyes procession on the third Sunday of Lent.
Both Castell Vell and Ermita de la Magdalena are listed as Sites of Cultural Interest. Entrance is free, but you will need to make a reservation for your visit.
More information
Schedule
La visita al castell es exterior. Para la ermita, concertar visita.