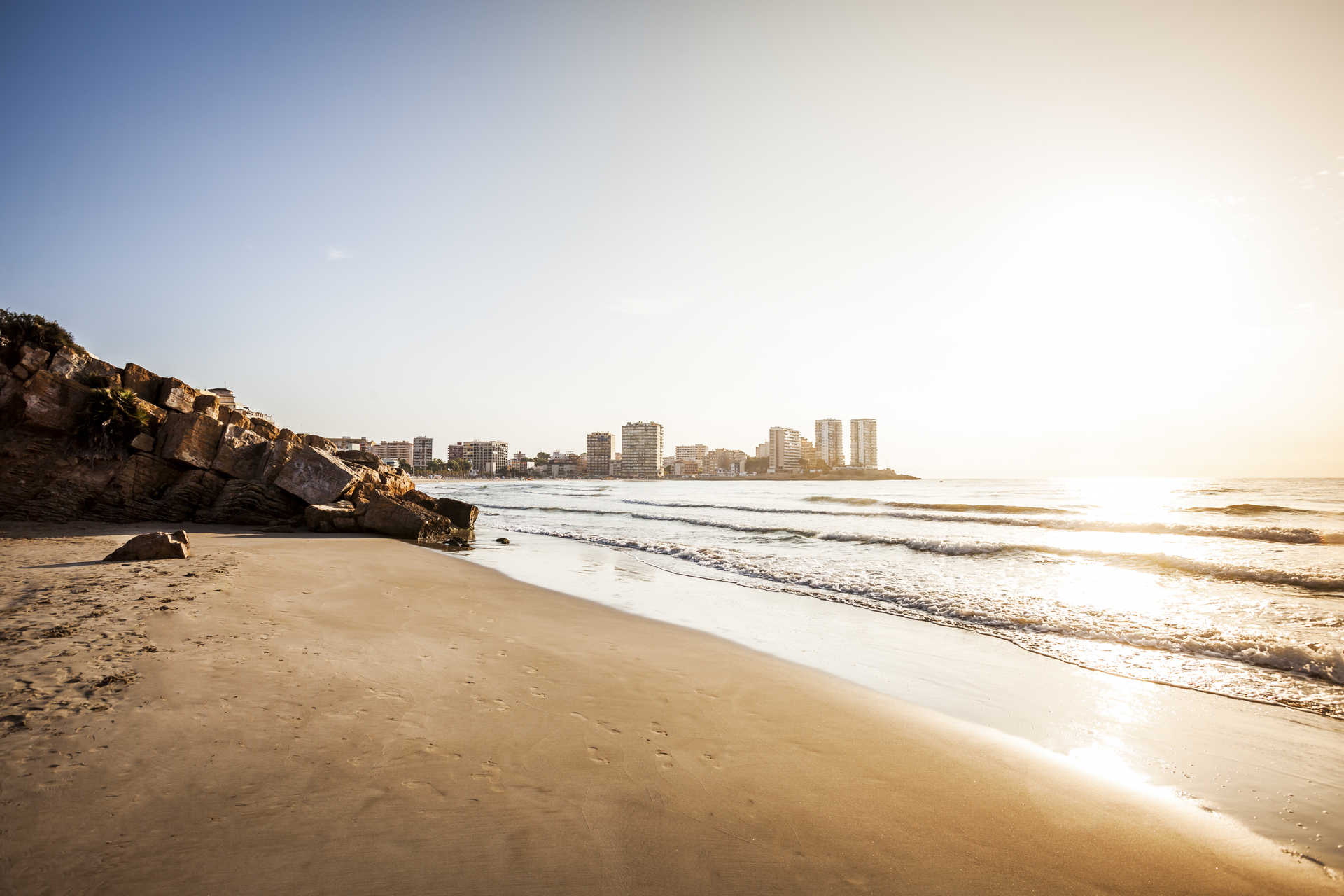 12594

contact information
Discover a cove in Oropesa del Mar that has a lot going for it. The Costa del Azahar awaits.
In Oropesa del Mar in the province of Castellón, you will find a peaceful beach where taking the waters and lounging in the sunshine is nothing but pure joy. We are talking about El Retor cove, which is 70m long and 45m wide.
Surrounded by a hill, the cove is known for its fine sand and shallow waters. The hill protecting the El Retor is home to remains of what was once Orpesa la Vella, an Iberian town, in addition to a modern marina. It is not a busy spot, making it the perfect place to unwind by the Mediterranean Sea and let yourself sink into a state of relaxation.
You don't need to worry about services here. You can make use of fountains to wash the sand off your feet, showers and bins. The beach is regularly cleaned. It has a seafront promenade and Oropesa del Mar sailing club is nearby. You can drive to the beach, taking nearby N-340 Benicàssim-Oropesa, and parking in the car park close to the cove. There is also a bus that will drop you off nearby or if you prefer to walk, you can also get here on foot.
Interestingly, the El Retor cove became the first smoke-free beach in the Region of Valencia in 2019. Promoting a healthy lifestyle, the initiative asks visitors not to smoke here so that everyone can enjoy a smoke-free environment. So now you know. Make the most of your time at El Retor cove to discover the wonders of this beautiful stretch of the Mediterranean. We look forward to seeing you there.
More information
Other information
Bathing area not controlled by environmental counseling
Quality and Environment Certificates