A destination that breathes the quintessence of the Mediterranean. Come and see everything there is to explore in Oropesa del Mar and find yourself lost for words.
Oropesa del Mar is known for being a destination that offers great variety in terms of both its landscapes and the experiences it offers. Sitting on the shores of the Mediterranean in the province of Castellón, the small town has a number of fascinating sights that will whisk you back in time and immerse you in the local history and culture.
What to see in Oropesa del Mar
One of the main sights in the town is ​​​​​​​Castillo de Oropesa del Mar, a castle perched at the highest point of the historic centre that affords spectacular panoramic views over the area. The fortress has a long and intriguing story to tell. Did you know, for instance, that El Cid seized the castle from King Alhagib? Step inside the walls and marvel at the ruins that are the result of a careful restoration project.
Another of Oropesa del Mar's points of interest is Virgen de la Paciencia chapel. In this pretty place of worship you can see tiles from L'Alcora that date back to the 18th century as well as a beautiful sculpture depicting Virgen de la Paciencia that dates back to the 16th century.
And you can't leave without visiting the old prison, a building with a great heritage. The prison was built next to the castle wall to protect it from the constant attacks the town was subjected to.
If you're looking for a place where you can unwind in nature and soak up the views, make your way to Jardines de les Amplaries, a garden full of plants and flowers from all four corners of the world. As you wander around you will be captivated by the waterfalls, fountains and other pretty sights.
Oropesa del Mar also has a number of amusement parks where you can spend quality time with all the family. Jardín Encantado is one that everyone will love. Talking trees, gnomes, faun and fairies will take you on a magical journey through the world of fairy tales. The garden has 52 different species of flowers from all over the world.
But Oropesa del Mar isn't all just about monuments, amusement parks and gardens; it's also home to a place that will immerse you in the world of playing cards. Museo del Naipe exhibits some 5,000 decks of playing cards, including the biggest in the world. A curious dive into the history of this endlessly popular game.
And then, of course, there are the beaches, stretches of the coastline where the gentle Mediterranean breeze caresses your skin. Take your time to explore the area and stumble across stunning spots such as La Renegá, a wild beach, and La Concha beach where the pretty bay and golden sand will tempt you to while away hour after hour lazing in the sun. And – of course – taking refreshing dips when you get just a little too hot.
If all this has left you wanting more of the natural world, walk or cycle the Vía Verde that connects Oropesa del Mar and Benicasim. This disused rail line affords spectacular views over the Mediterranean.
Oropesa del Mar is synonymous with the Mediterranean, history and tradition. A destination that will win your heart and not let go, beckoning you back time and again. And with each visit, you will discover something new.
How to get here:
By N-340 or A7 toll motorway, turning off at exit 45. Oropesa del Mar has a railway station and a bus terminal.
Oficinas de turismo:
Find
Name
Types
Management companies
Hotels
Campsites
Active tourism companies
Beaches
Complementary services companies
Events
Experiences
Festivals
Leisure parks
Monuments
Museums
Natural Landscapes
Tourist offices
Transport
Water sports
Webcams

Quad Universe invites you to take an exciting guided tour on a quadbike in and around Oropesa del Mar. You will start by exploring its two beaches, Morro de Gos beach and La Concha beach, before taking a trail that will take you up the mountains into an area known as "el mirador", where you will be taken aback by the incredible views over the coast, stretching from Peñíscola to the port area of Castelló de la Plana. The second part of the route will take you through pretty Mediterranean woodland in the Renegà area. An incredible day out in the great outdoors.
*Please confirm event times and dates have not changed.

Explore the breathtaking scenery of Oropesa del Mar, Cabanes and Benicasim with the quad bike tours run by Quad Universe. This extraordinary experience will take you on an exploration of the diverse landscapes the area has to offer. You will start by exploring the port, viewing point and El Balcó forest, before heading into the mountains on a dirt track that will take you through the woodland, Desert de les Palmes natural park and El Penyagolosa, treating you to spectacular sea views along the way. The route is suitable for all levels. Sign up now.
*Please confirm event times and dates have not changed.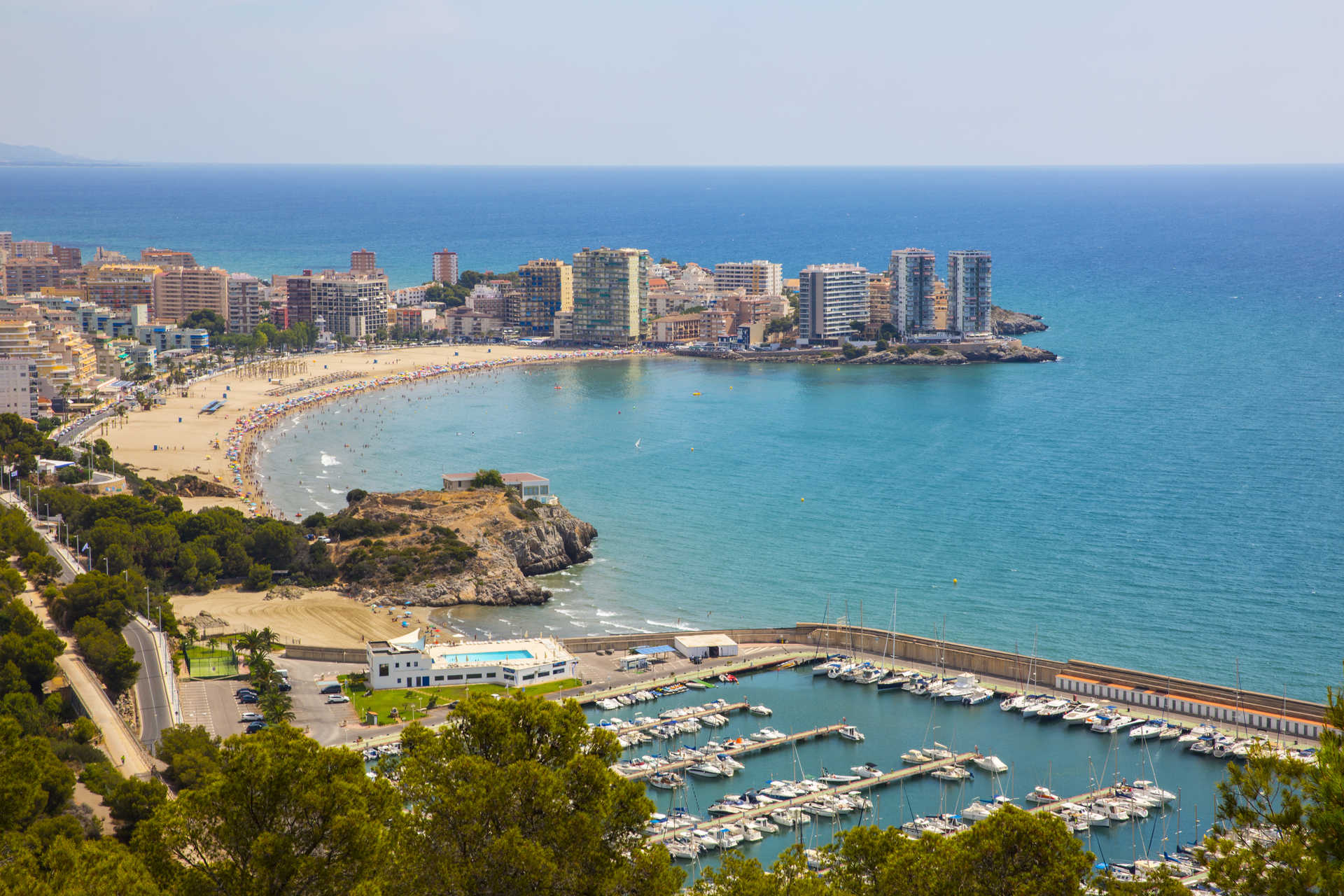 Embark on a sailing adventure off the coastline of Oropesa del Mar. You will climb aboard a comfortable 8m boat that will take you out on the waters, immersing you in an incredible seascape. Throughout the excursion you will enjoy stunning views of the deep waters – which go down an impressive 30m – and spot fascinating sea creatures such as eels, morays, octopus, white seabream, saddled seabream and more. If you fancy it, you can even go diving accompanied by an instructor. Diving equipment can be hired on request.
*Please confirm event times and dates have not changed.