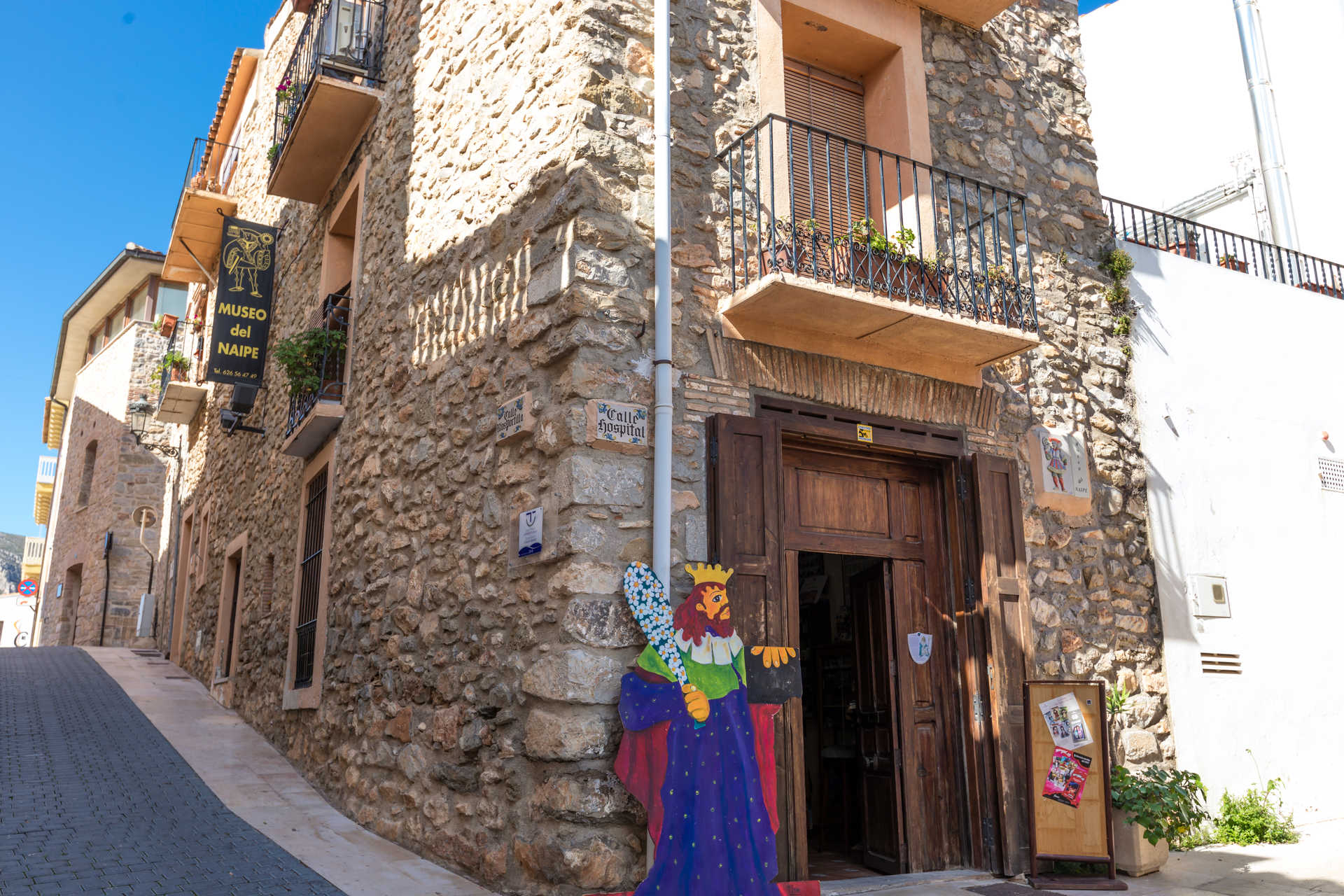 Calle Hospital, 1 (Casco antiguo), 1
12594

contact information
Dedicated to playing cards, Museo de Naipe is home to the biggest deck in world as certified by Guinness World Records.
More information
Schedule
***Consult +34 692 168 383***
Oropesa del Mar is the perfect destination for a getaway. Perhaps best known for its beaches, this stretch of the Costa del Azahar also has all sorts of other sights and points of interest. Among them is Museo del Naipe.
The Playing Card Museum sits in the heart of Oropesa del Mar's historic centre. Housed in a building with a pretty stone façade, the museum has an impressive collection of 5,000 decks of playing cards. Card games are a great pastime for all the family and at the museum you will discover the most weird and wonderful decks you have ever seen.
Arguably the highlight of the collection is the biggest deck of cards in the world. Making it into the Guinness Book of World Records, the deck weights 14kg with cards that are almost a metre long. Just imagine playing with them…
You will find yourself marvelling at cards made from all sorts of materials – from iron to wood – as well as decks in braille that enable people with visual impairment to play.
You will also see how the art of decorating and printing cards has evolved over the years, making the decks a vehicle through which to discover the customs and cultures of different countries.
Designers of the likes of Ágata Ruiz de la Prada, Max Aub, Mingote, Serafín and Ortuño have created cards that you can gaze at here. If you'd like to get even more out of your visit, you could even get yourself a guide. Museo del Naipe is a must-visit during your time in Oropesa del Mar.