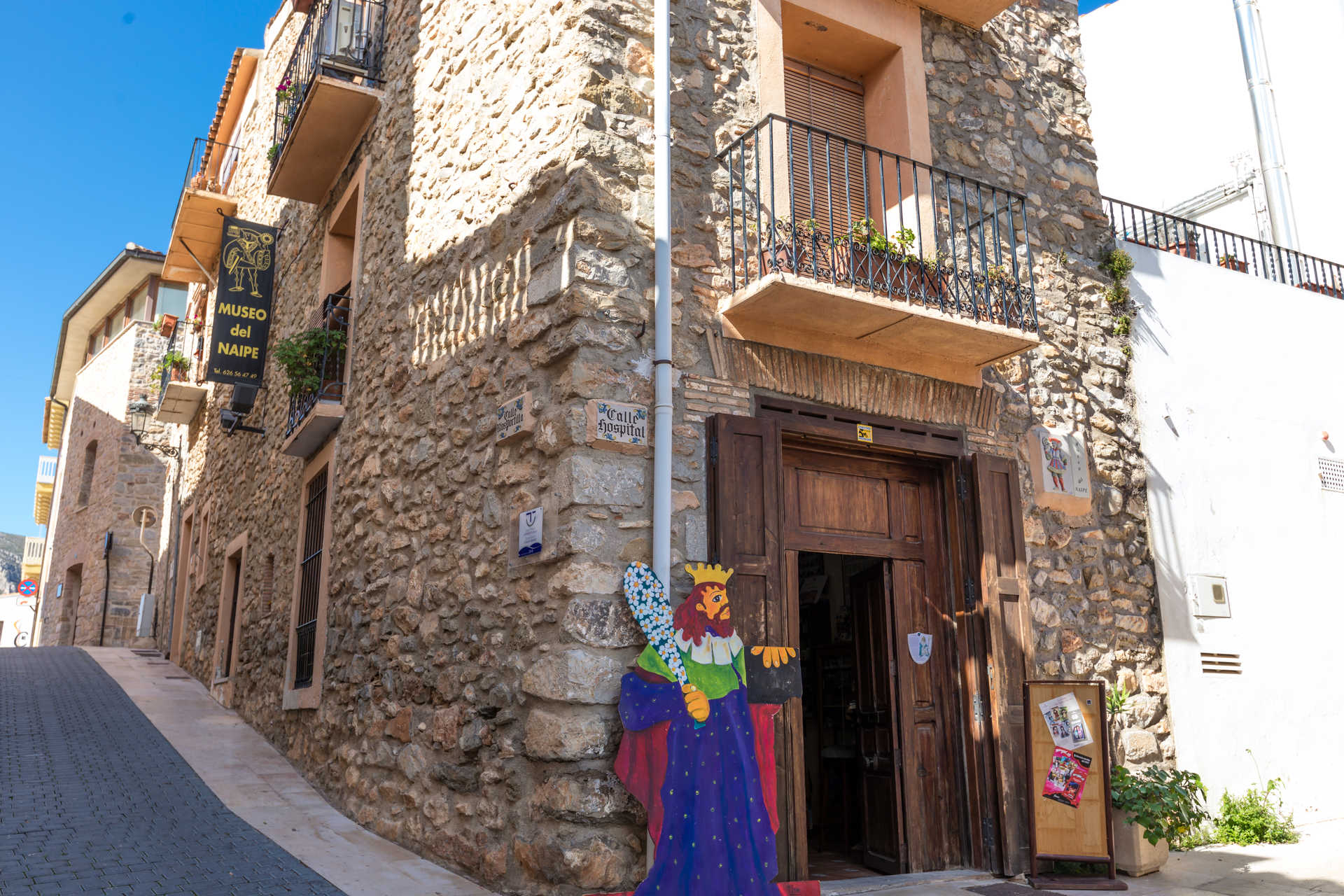 Calle Hospital, (Casco antiguo)
1
12594

contact information
Discover the history of playing cards and a whole host of the most intriguing decks at Museo del Naipe.
More information
Schedule
***Consult +34 692 168 383***
The Museo del Naipe will immerse you in the world of playing cards with exhibits of the most weird and wonderful decks you have ever seen. The museum is also home to the biggest deck of cards in the world. If you're somewhat of a card sharp or simply enjoy an evening playing with friends, this is the museum for you.
Located in Oropesa del Mar, the Playing Card Museum has a collection of over 5,000 decks of cards. There are all sorts of different versions and varieties of the popular pastime on display, which you will find yourself marvelling at.
You will see cards made from all sorts of materials, including wood and iron, and even some braille decks. And you will also discover the history behind playing cards with some decks that date back to the dawn of time.
But beyond the cards themselves, you will dive into the world of the artisans who make them. The cards were individually decorated and printed by hand, requiring a great deal of concentration and an eye for detail.
You will also see the biggest deck of cards in the world. Making it into the Guinness Book of World Records, the deck weighs an incredible 14kg with cards that are almost a metre long. Just imagine what it would be like playing with them…
The Museo del Naipe offers a fascinating journey into the history of playing cards and an extraordinary day out.