Infinitri 113 Triathlon Peñiscola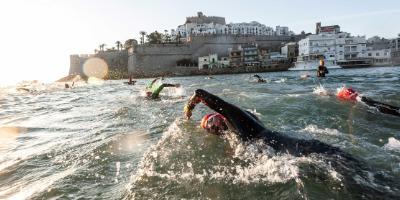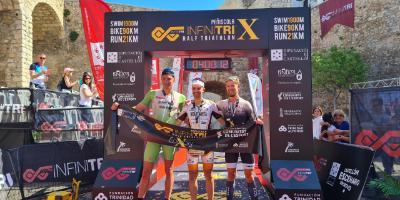 THE PEARL OF THE MEDITERRANEAN
Named as one of the most beautiful villages in Spain, Peñíscola is recognized by its imposing Castle Templar surrounded by legends, which amassed a spectacular neighborhood antic film scenes of productions like Joc de Trons, and which allowed a unique swimming segment to be carried out The world envelops the fortress.

GOLDEN BEACHES AND VIRGIN COVES:
The two golden beaches have a quality recognized by the Blava Flag, and their climate is temperate with more than 300 days of sunshine, offering an ideal space for triathlon lovers and lovers. Peñíscola is a first-class tourist and sports destination..

START YOUR SEASON IN PEÑÍSCOLA::
Infinitri 113 Triathlon Peníscola offers a great challenge at the beginning of the season thanks to its fast and demanding circuits of cycling and running, which runs along the verdant streets of the Parc Natural de la Serra D'Irta. Gaudeix from our province and completes the tough race by extending a few days to Castelló to complete the tough adventure.
Buy your registration at
https://infinitri.es/peniscola/
# Availability
Start date
End date
M
T
W
Th
F
Sa
Su