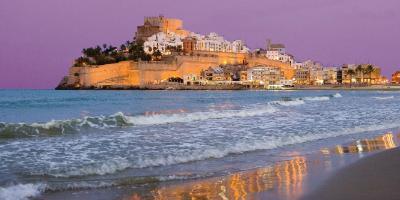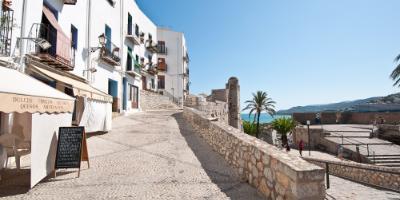 Visiting Peñíscola means going back in history and going into the Renaissance Middle Ages. Here we will see The Artillery Park, currently a botanical park, The Jester, a large hole between the rocks through which the sea water emerges abruptly in days of storm. We will visit El Castillo with entrance included, we will see La Casa de las Conchas and we will also enter El Museo del Mar. We will know its history and enjoy its steep and narrow streets full of history.
Departures; Every Friday.
Departure Time; (Castellón de la Plana 08:45h), (Benicasim 09:00h) and (Oropesa del Mar 09:15h) - Front Tourist Offices.
Duration; Half day (About 5 hours ).
Languages; Spanish, French and English.
Prices; Adults 50 €. Children (2 to 11 years) 25 €.