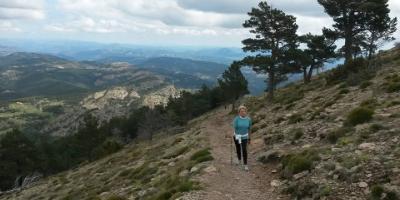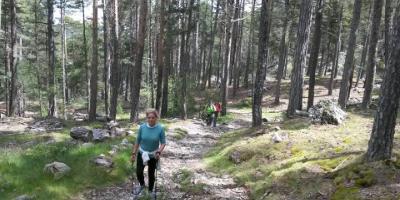 Costa Blanca Nordic Walking
The route starts from the Sant Joan de Penyagolos Sanctuary which is located at the foot of the Peñagolosa Massif, about 9 km from the town of Vistabella del Maestrat, it is configured as the emblematic architectural element of the area, El Penyagolosa is the peak highest in the province of Castellón and the second highest in the Valencian Community, only surpassed by the Cerro Calderón located in the Rincón de Ademuz. It is a high and well preserved mountainous nucleus of the Iberian System. It culminates at 1,813 m at the summit of Peñagolosa, from where an immense panorama is overlooked over the Castellón regions and the neighboring lands of Aragon.
This route of about 8.5Km round trip is ideal for practicing Nordic Walking in the mountains, we will take advantage of the unevenness to perfect the technique on the ascent and descent, at the end of our route we will regain strength in a restaurant in the area to taste the local gastronomy.
#Disponibilidad
Disponible todo el año