El Camp de Morvedre: county worth discovering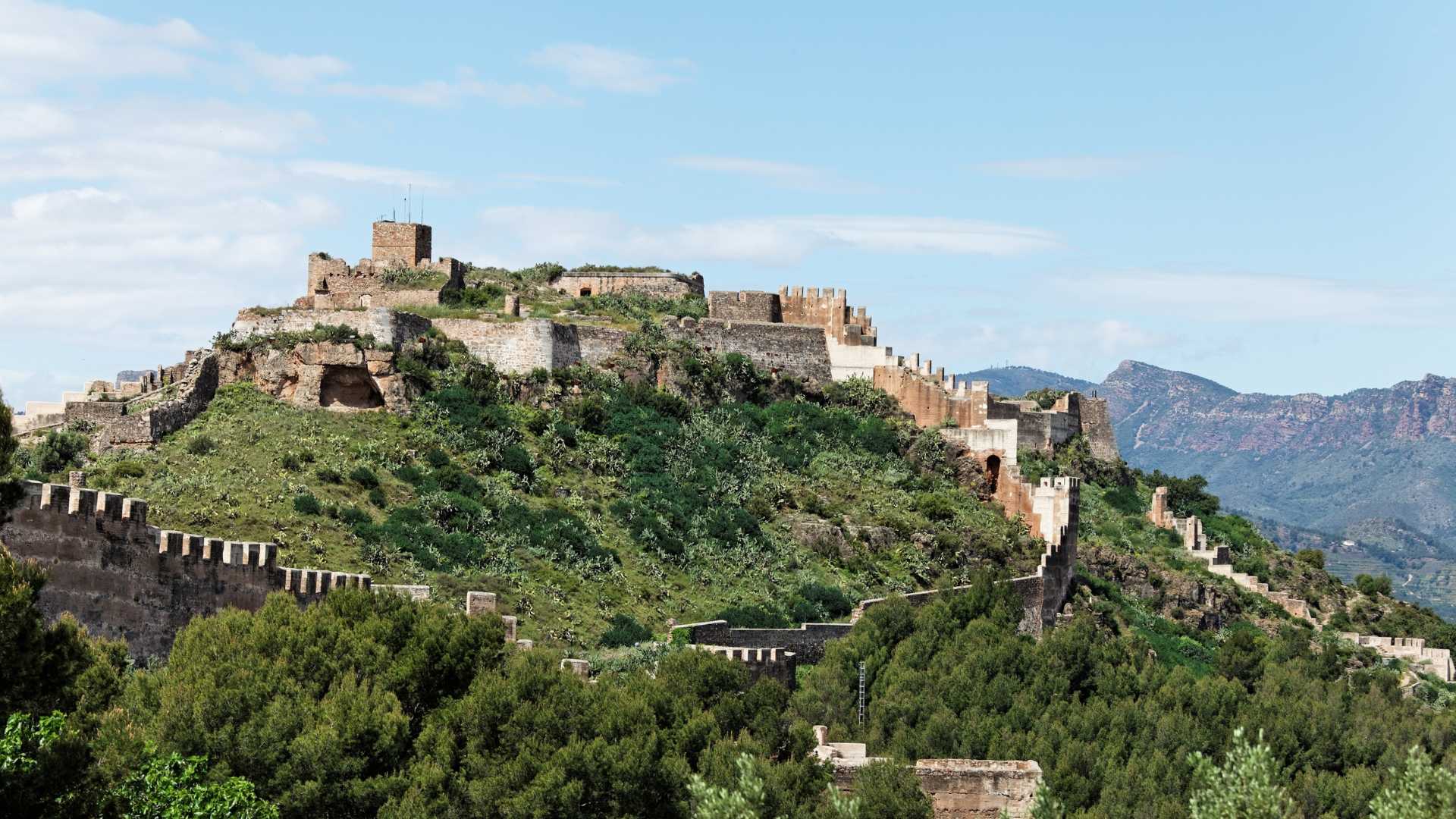 Sagunt/Sagunto, Canet d'En Berenguer, Faura, Gilet, Benifairó de les Valls, Quartell, Estivella, Albalat dels Tarongers, Algimia de Alfara, Petrés, Quart de les Valls, Torres Torres, Benavites, Alfara de la Baronia, Algar de Palancia, Segart
Come and discover stunning landscapes and explore every delightful corner of this county that's full of surprises. Fall in love with El Camp de Morvedre.
El Camp de Morvedre is a county in Valencia that joins the Mediterranean coast and the mountains together through its natural parks Sierra Calderona and Sierra de Espadán. It's a real mecca for hiking that also boasts a stunning coastline perfect for days on the beach. Come and check out the municipalities that make up this county and find out everything there is to do here.
What do in El Camp de Morvedre
With the river Palancia running through it, this country is home to rich natural scenery. Go cycling or walking along the Vía Verde de Ojos Negros and explore the old disused railway line - now a nature trail - as you immerse yourself in nature. Not only is this a great way of connecting with nature, but it also gives you the chance to check out the many municipalities along the way.
Let's do a tour of the municipalities in El Camp de Morvedre and start by visiting Albalat dels Tarongers, a village dotted with landmarks and important archeological sites that'll give you a flavour of the area's history. Let's continue our trip and head to Alfara de la Baronia, situated right next to Palancia river, home to a historic outdoor wash house. Go for a wander through the orange orchards and fields where local crops are grown.
In Algar de Palancia, you'll find lots of walking trails with fresh water as the running theme. Visit old wells and mills and venture down trails that shed light on the cultural history of the area. Algímia de Alfara is next on the map on our tour around El Camp de Morvedre. Come and discover the scenic and historic trails that weave through it, passing fountains, canals, bridges and pools. You'll be amazed by the rich agricultural heritage present here.
Benavites and its unique landscape of orange trees and Islamic towers, or Benifiaró de les Valls with its white-fronted workhouses are two charming places for a spot of rural tourism. We then arrive at Canet d'En Berenguer where we'll take a plunge into the Mediterranean sea at one of the many fantastic beaches. Finally, we recommend going on a stroll around the historic centre. The sun shines on El Camp de Morvedre differently, bathing the county in a special light.
Quart de les Valls has a picturesque traditional wash house and, just like in Quartell, you can also go looking for old mills here while exploring the area. Estivella is home to Beselga Castle, a must-see landmark, and it's also a great place to catch a glimpse of some of the diverse wildlife. Biodiversity is something you can't miss in El Camp de Morvedre.
In Faura we'll come across wash houses, chapels, historic palaces and beautiful plazas. And in Gilet put your walking boots on and head off along one of the hiking trails that'll lead you to magical places such as Cova del Sant Esperit, Santo Espíritu Cave, and the recreational area that surrounds Real Monasterio del Santo Espíritu del Monte, Santo Espíritu del Monte Real Monastery. The monastery is one of the most popular places in El Camp de Morvedre, its beauty will amaze you.
Petrés offers a cultural walking route that reveals its fascinating history so you can find out all about the old Islamic water tanks, oil mills and other distinctive sites. In Segart, put your hiking boots on once again and climb up to Garbí in Sierra Calderona to enjoy the jaw dropping views of the Mediterranean from the viewing point. In Torres Torres you can still take a peek into the ancient Arab baths and castle, and finally, saving the best until last, let's end our trip in Sagunto.
Travel back centuries when you step foot in Sagunto as it was once a prominent Roman city. The grand castle, Roman theatre and museum are testimony to this, as are its temples, Roman villas, ancient town walls and historic centre. And don't leave without visiting the fascinating archeological site of Vía del Pòrtic-Domus dels Peixos, and to finish the trip, take a selfie in the dramatic Jewish quarter. Come and fall in love with the history and scenery El Camp de Morvedre has to offer.