The name Albaida comes from the Arabic word "Al-Bayda", meaning "The White One", probably because of the colour throughout the soil of most of the area. It is halfway between Valencia and Alicante, and only 35 kilometres from the coast.
It was granted the status of City in 1906 by King Alfonso 13th and was declared to be a tourist attraction in 2002 as a result of its interesting historic-artistic monuments and museums. The mediaeval old town contains the 15th century Iglesia de Nª Señora de la Asunción church, the Milà i Aragó Marquisate Palace and several museums, including the International Puppet Museum (MITA), the José Segrelles House Museum and the permanent Nativity Scene and Diorama Museum.
How to get here:
Access to the municipality is found at the crossing of the 320 regional road, Ontinyent to Grau de Ganda, and Xtiva 's main road to Alcoi and Alicante. The locality also has a railway station and a bus service.
Oficinas de turismo:
Find
Name
Types
Hotels
Rural accommodations
Events
Experiences
Festivals
Monuments
Museums
Tourist offices

An unparalleled experience awaits at Vall d'Albaida. Treat your loved one to a romantic stay in a beautiful hotel that serves a healthy breakfast made with local, seasonal products. The experience also includes a visit to a winery, complete with wine tasting, and – the cherry on the cake – a gourmet dinner for two at the hotel. These romantic getaways are available all year round. So what are you waiting for?
*Please confirm event times and dates have not changed.

If you want to find out everything about Albaida's past, take a guided tour of the village. You'll learn about its Muslim origins, how it was conquered by James I of Spain and the village's wax and textile industry. If you want your kids to take part too, Albaida also offers tours for schools, complete with interesting workshops, so little ones can find out about the history of the village. Sign up for a tour now and have a great time.
*Please confirm event times and dates have not changed.
Be inspired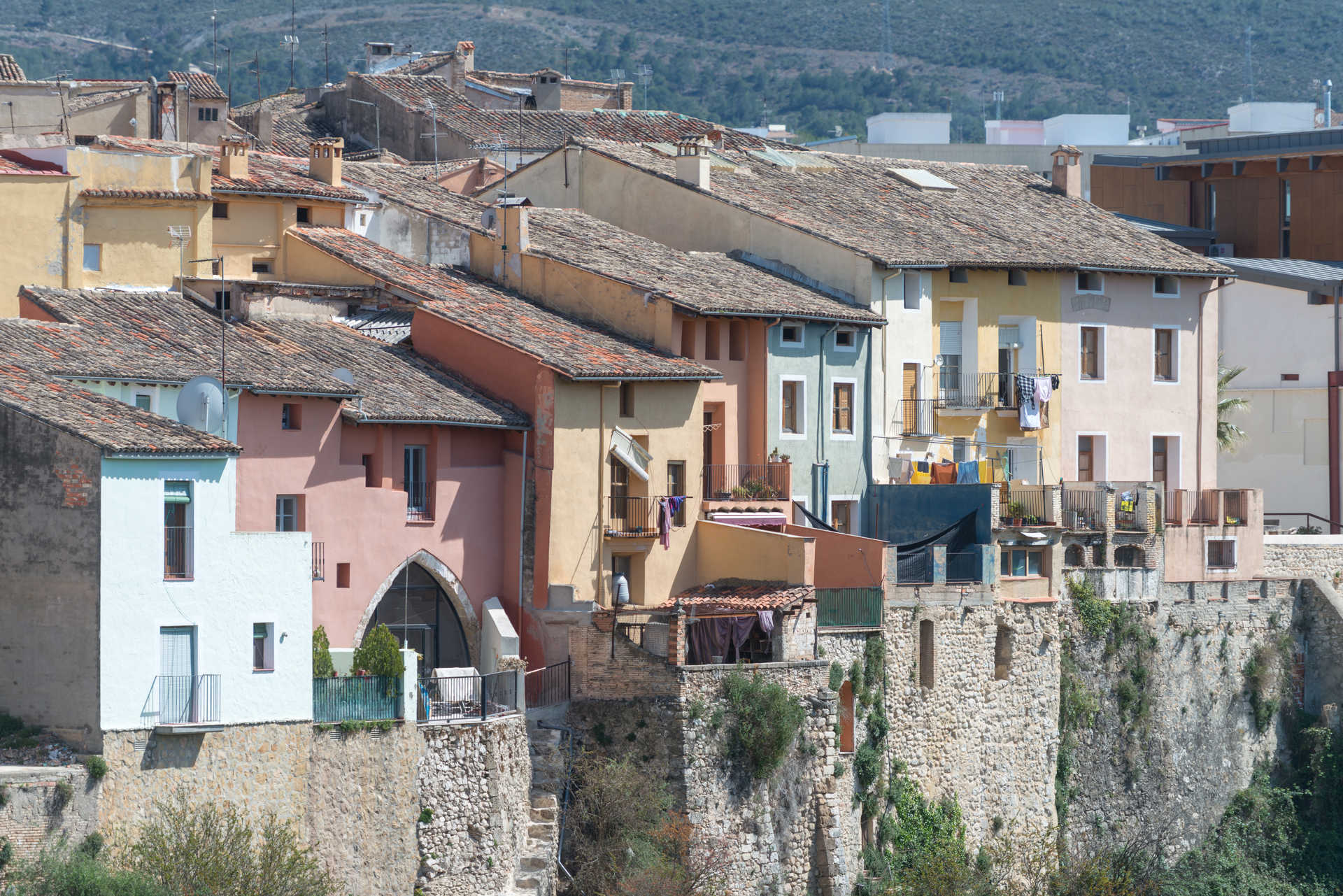 In the 8th century, the Arabs baptised it as al-Bayda, which means "the White," for the whitish clays of the valley. This region of the interior of Valéncia has more than thirty villages surrounded by mountains, springs, and ravines. But if this region is known for a reason, it is for its textile industry – a long tradition that takes us to the early twentieth century.

A past linked, above all, to Rodrigo Díaz de Vivar, the Cid Campeador. It does not go unnoticed since the elegant rocky ridge of the summit is recognised from a distance.
No plans for the kings of the house? Do you think you always do the same with them? Enjoy an entertaining day with children in the Comunitat Valenciana museums.