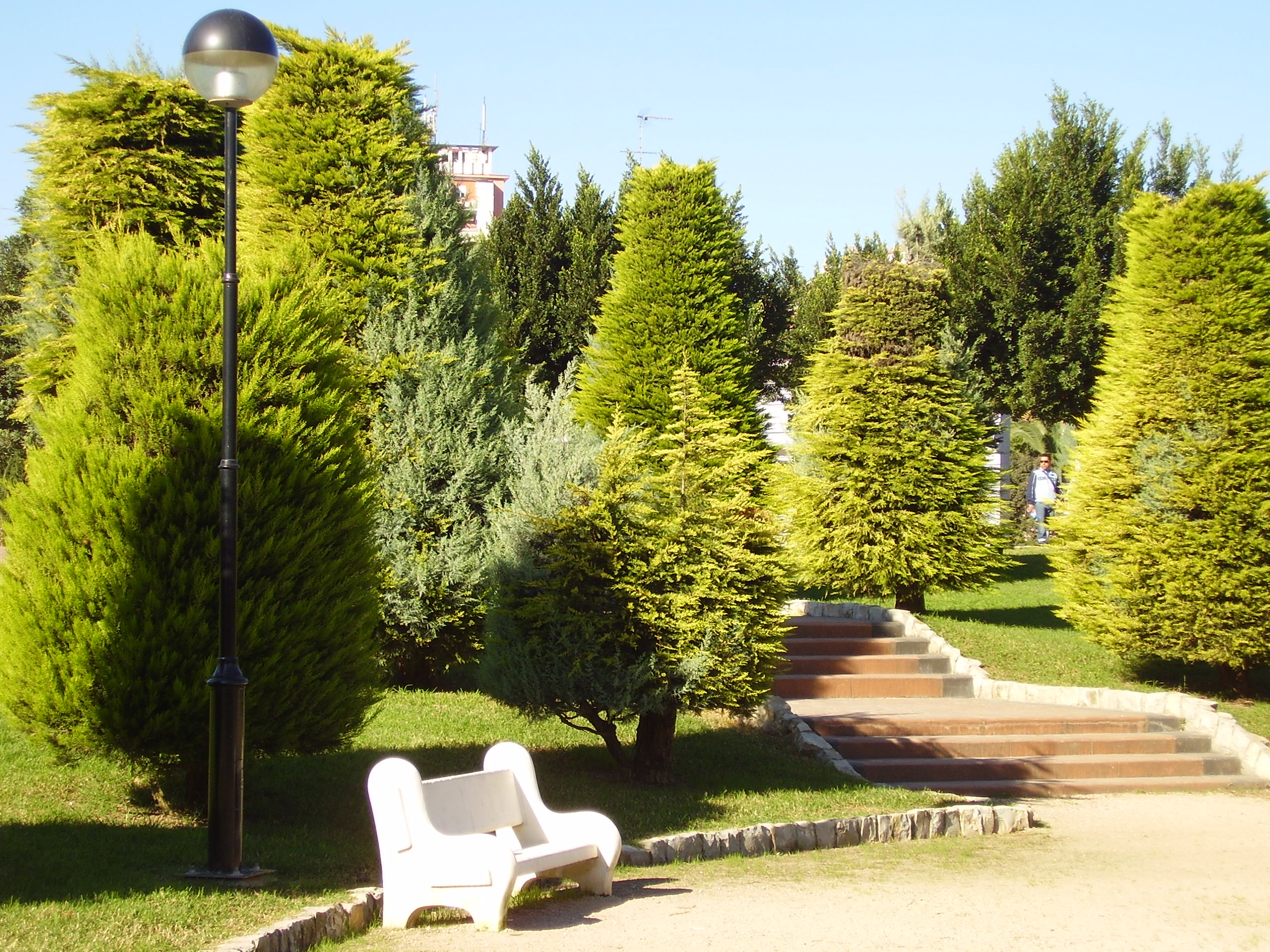 Parque l'Alquenència, s/n

contact information
Breathe in the serene atmosphere as you take a gentle stroll through l'Alquenència park in Alzira.
Parks and gardens are the pride and joy of the towns and cities of the province of Valencia. Wherever you visit, you will find these little havens nestled among the urban streets where you can soak up the peaceful atmosphere and feel your heartbeat slow a little.
Alzira is no exception. l'Alquenència is a green space in the heart of the town that is bursting with plants and trees that not only help regulate temperatures but also provide much-welcome shade during the hottest days of the summer. In the spring, L'Alquenència blooms into a spectacle of colour with its 400 beautiful rose bushes.
Expanding over 52,205m2, the park offers ample space to take a stroll and gaze at all the plants and flowers. There is also an elevated area with a kiosk where you can enjoy an outlook over the entire park.
Vist l'Alquenència in Alzira and treat yourself to a little bit of time to yourself.