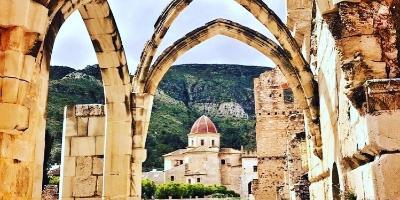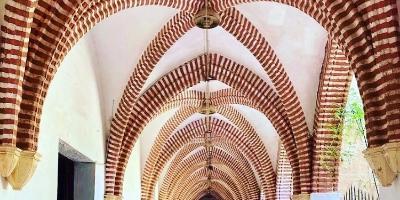 Route of the Monasteries houses vestiges of a medieval past that are revealed to the visitor in the form of monasteries with history, unique architectural beauty and artistic relics.
It is a route that crosses the monasteries of Nuestra Señora de la Murta (in Alzira), Santa María de Aguas Vivas (Carcaixent), Santa María de la Valldigna (Simat de la Valldigna), San Jerónimo de Cotalba (Alfauir) and Corpus Cristi (Llutxent), and which offers a broad vision of the medieval past of these destinations.

We propose:
3 nights of accommodation in a beautiful Rural House in Barx (we also offer the stay in Gandía or for mountain biking lovers in Alzira, please check out the fares)
Guided visit to the Cotalba, Simat de la Valldigna Monastery with a visit to the Xara hermitage and Ducal Palace Borgia in Gandia
Visit to the Penyalba Prime Craft Beers Brewery with tasting
Lunch in a magnificent restaurant in the area

A minimum group size of 6 people is required. For smaller groups, please consult the prices.
#Disponibilidad
Disponible todo el año