Destinations committed to quality
WEBCAMS
landscapes, charming villages and wonderful towns and cities. Cullera epitomises all this. A seaside municipality in the Ribera Baixa, Cullera will immerse you in the essence of the Mediterranean with its quintessentially Valencian scenery and pristine beaches.
What to do in Cullera
Sitting on the Mediterranean coast and traversed by Júcar river, Cullera boasts a unique landscape that you won't see anywhere else. With its many beaches - each with their own character and vibe - at Cullera you'll find exactly what you're looking for.
The urban and semi-urban beaches of San Antonio, Racó, Marenyet and Brosquil offer all the family services and activities you could possibly ever want or need. If you'd prefer a bit of peace and quiet, however, Escollera and L'Estany beaches are just what you're looking for. And if you want an adventure, head to Cap Blanc and Dosel beaches where you can learn and practise a whole load of water sports. Mareny de Sant Llorenç beach is also worth a visit with its beautiful dunes and peaceful atmosphere.
In addition to discovering Cullera's 15 kilometres of coastline and enjoying a boat excursion up Júcar river, you can also discover the town's historic centre, a charming tangle of streets steeped in history. There are over one hundred listed buildings here noted for their architectural value.
Casa de la Enseñanza, Casa Consistorial, Casa de Palomes and Mercado Municipal are just some of these. Cullera also boasts some great historic constructions, including its beautiful castle (which has been transformed into a museum), Ermita de la Font Santa, Ermita rupestre de Santa Marta and Ermita dels Sants de la Pedra, The latter is located in the heart of Albufera natural park, the perfect place to savour some of Cullera's traditional cuisine.

Oficinas de turismo:
Find
Name
Types
Campsites
Hotels
Tourist homes
Management companies
Active tourism companies
Beaches
Complementary services companies
Events
Experiences
Festivals
Leisure parks
Monuments
Museums
Natural Landscapes
Shopping
Tourist offices
Water sports
Webcams

Cicle de Concerts d'Hivern 21/22 is a series of music events taking place in Cullera this winter.
A large number of local bands are on the programme, namely Banda Sinfónica de la Societat Ateneu Musical and its version for younger members, Banda Sinfónica de la SMI Santa Cecilia and its group for younger musicians, Orquesta sinfónica de la SMI Santa Cecilia and Pirri Jazz Band. The performances will be held every Sunday at 11.30am at Auditorio Municipal.
The programme is a great opportunity to immerse yourself in the world of Valencian bands and orchestras and keep the region's music traditions alive. We look forward to seeing you there.
*Please confirm event times and dates have not changed.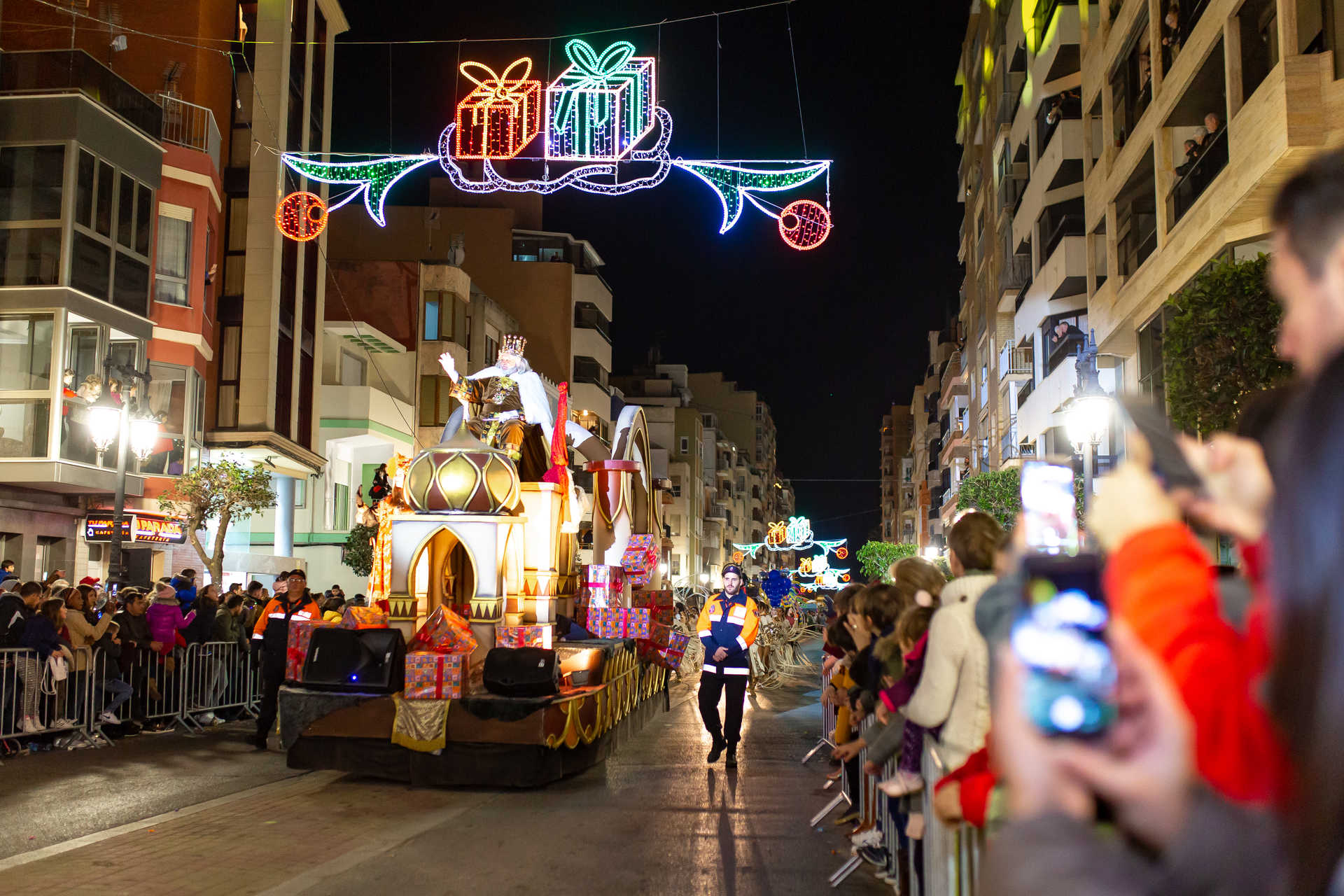 On the night of 5th January, Cullera is filled with illusion and magic with the arrival of the Three Wise Men. A spectacular cavalcade of fantasy accompanies them on their journey through the streets of the town where they are received with great enthusiasm by all the children of Cullera.

Thanks to his talent and hard work, Miguel Ángel Falcó has earned himself a reputation as one of the best nativity scene artists in the Region of Valencia. This magnificent nativity scene, which will be on display in Cullera for a couple of weeks after Christmas, has over 2,000 figures that depict a number of Christmas scenes.
If you'd like to see the nativity, make your way to 68 calle Valencia in Cullera from 6pm to 9pm on work days and from 11am to 2pm and 6pm to 9pm on bank holidays. The monumentality and artistry of the display will blow you away.
*Please confirm event times and dates have not changed.