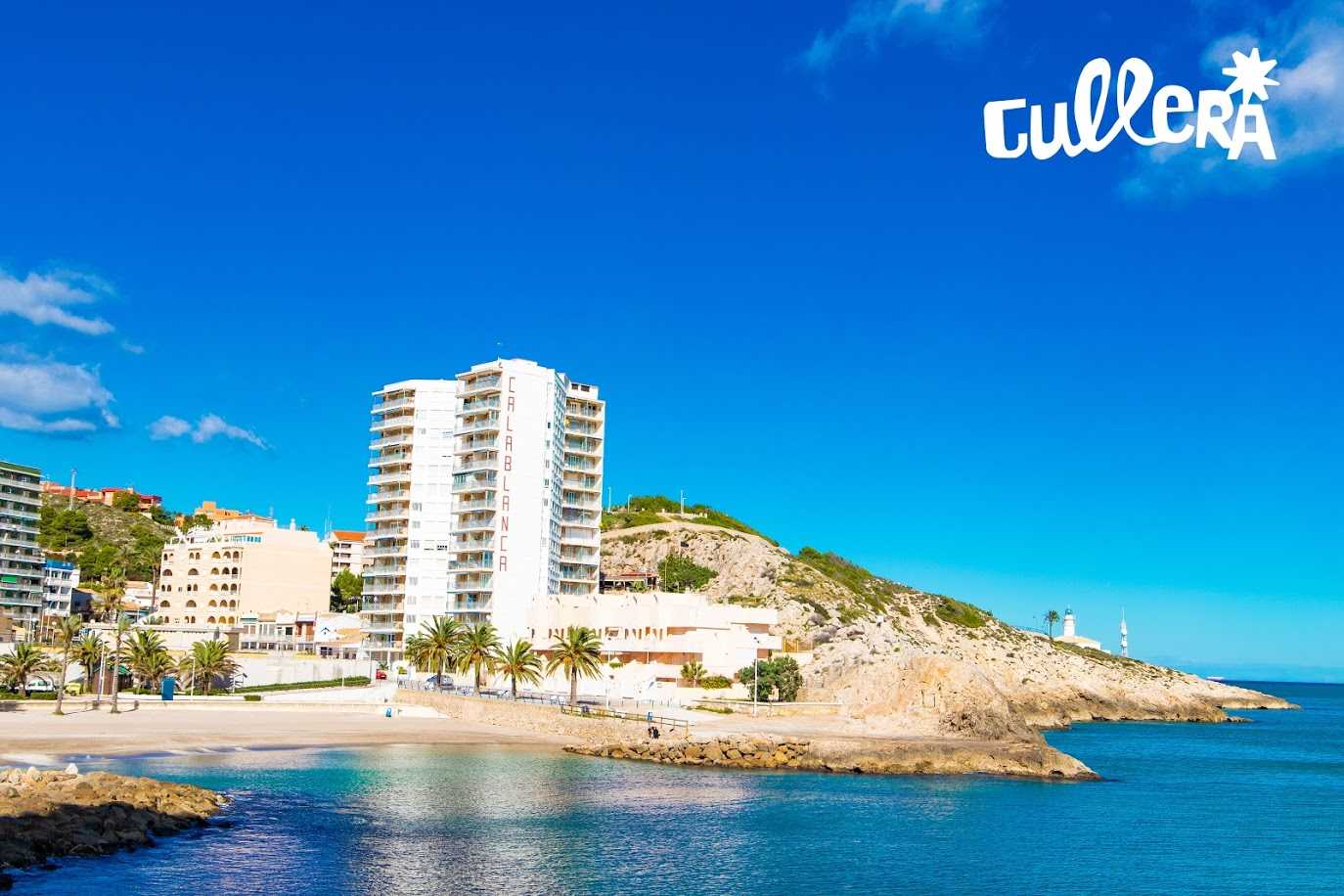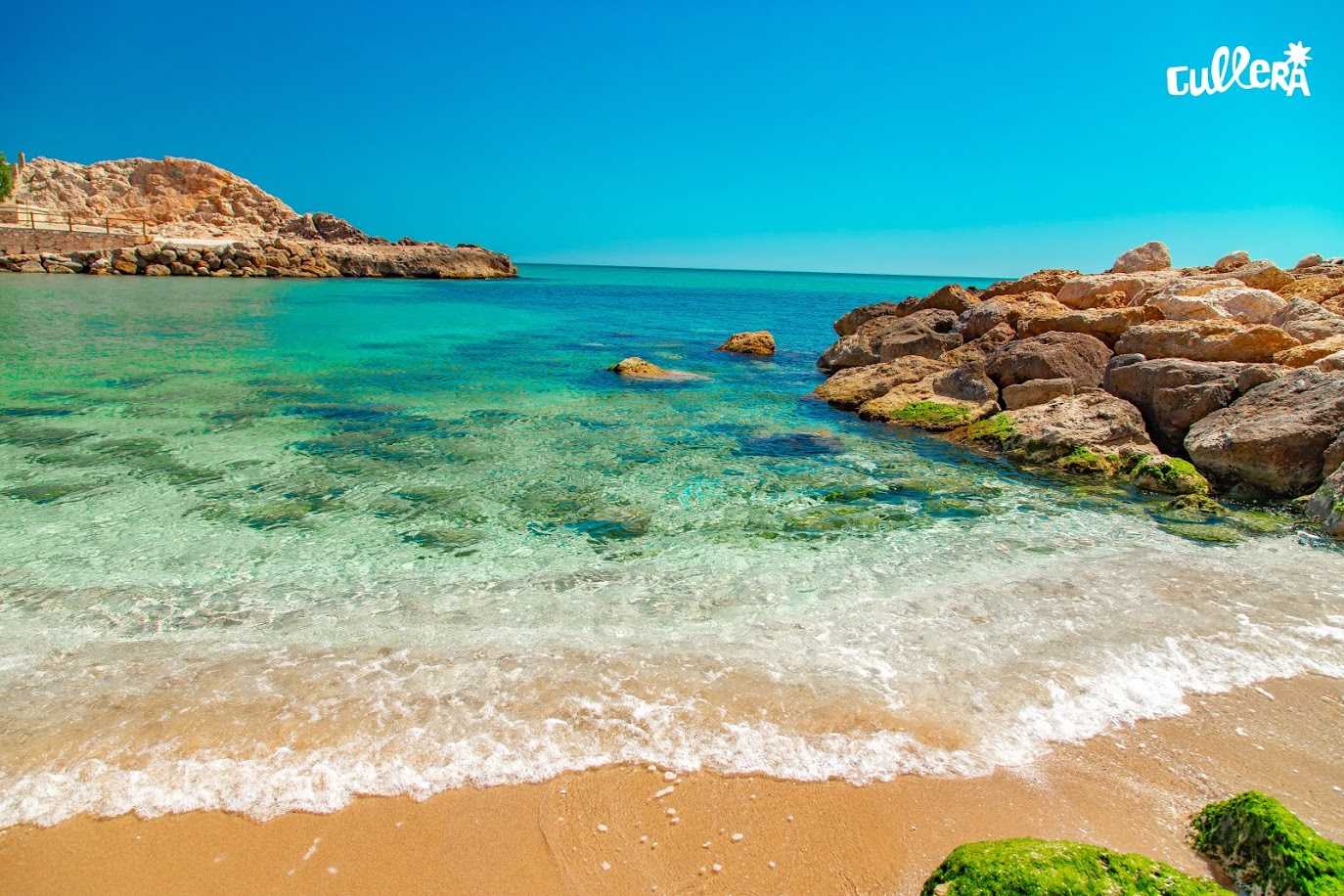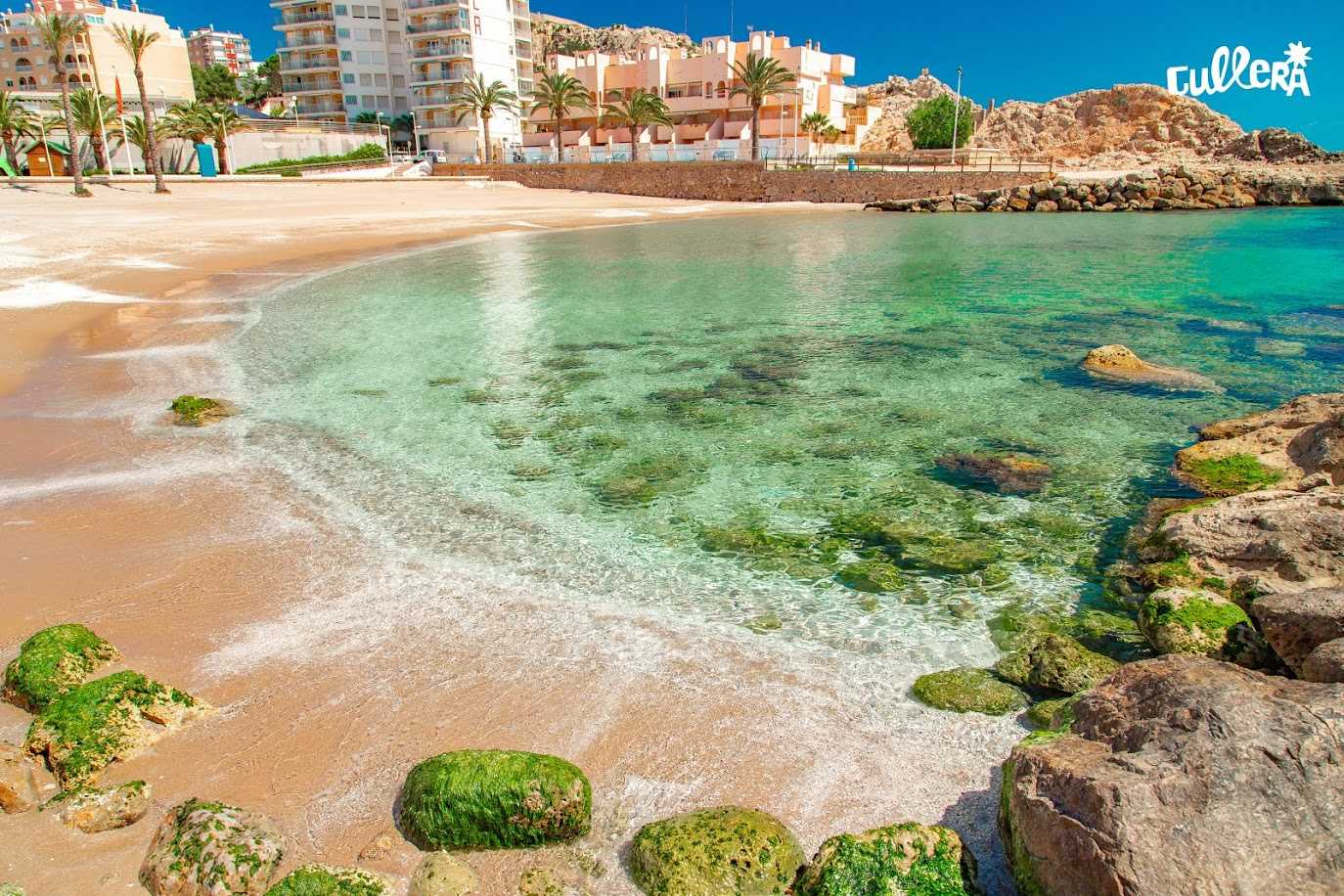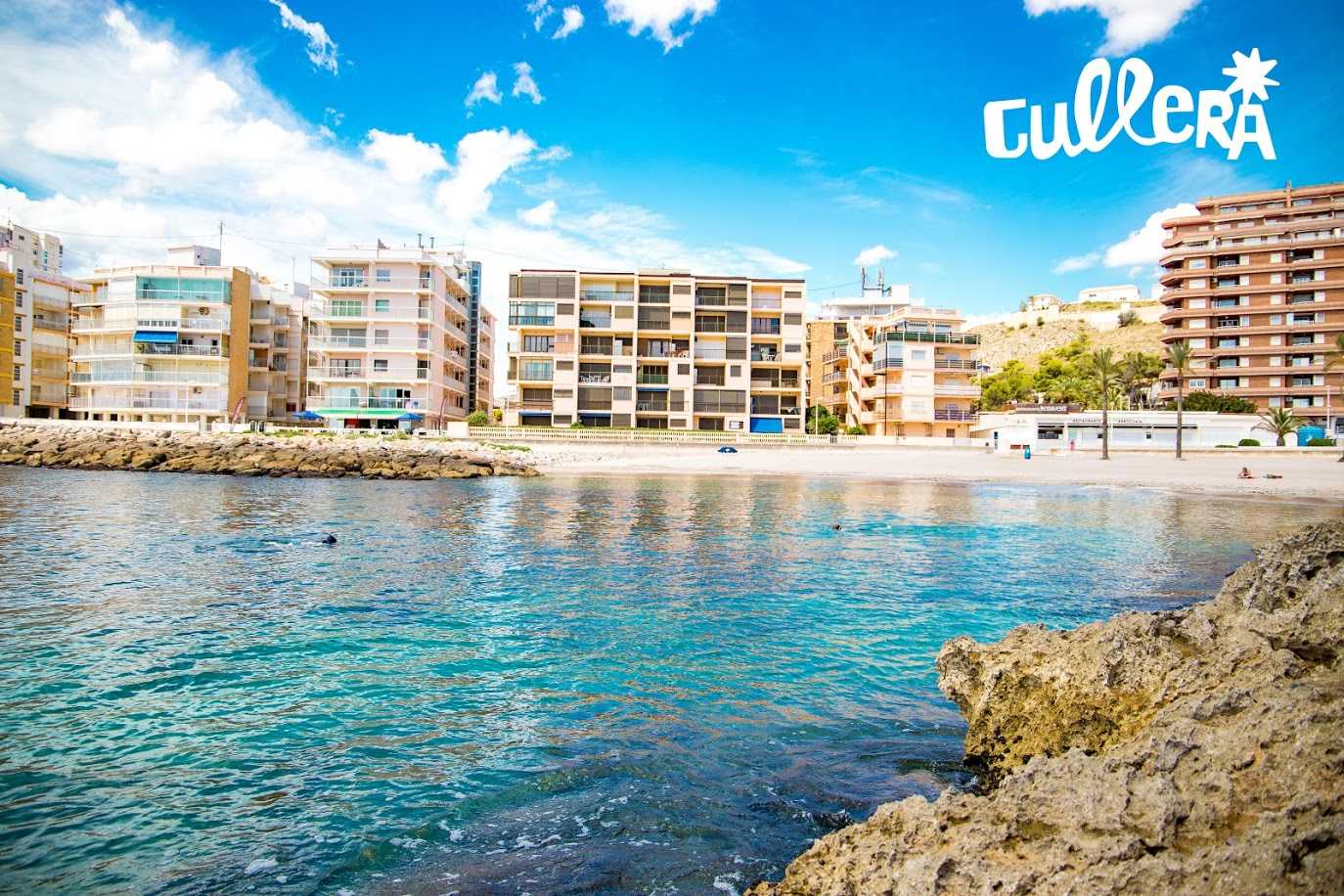 46400

contact information
Discover a stretch of Cullera's coastline where you can spend a lovely day by the crystalline waters of the Mediterranean.
Just 100m long, El Faro beach in Cullera is actually a cove. Surrounded by Isla de Los Pensamientos and rocky cliffs, the beach has fine sand that is wonderfully soft underfoot and irresistible crystalline waters. You can reach this stretch of the coast along the small seafront promenade to enjoy a family day out at the beach.
Usually busy, El Faro is a popular spot among sun, sea and sand seekers who choose it for its services and proximity to places where you can get a bite to eat or a refreshing drink between dips. There are lifeguards as well as first aid providers and a surveillance tower, giving you total peace of mind. The beach is inclusive and has access for people with disabilities. Other services include toilets and fountains for washing the sand off your feet.
The sand is regularly cleaned here, another reason to choose the beach, and there is a bus that drops you off nearby if you don't fancy finding parking. If you do choose to drive, it is good to be aware that the carpark is unsupervised and has a limited number of places. Choose El Faro beach in Cullera for your next getaway and start getting excited about spending lazy days at a beautiful beach.
Quality and Environment Certificates
EMAs Regulation
Blue Flag
ISO 14001
ISO 9001