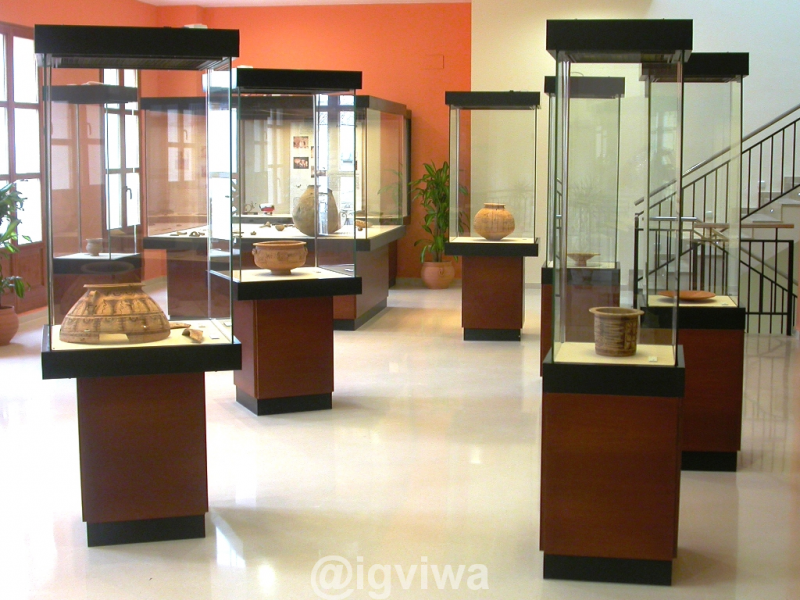 Plaza Comunidad Valenciana,
1
46810

contact information
More information
Schedule
Saturday from 10h am to 2h pm and from 5h to 7.30h pm. Sundays from 10h am until noon.
Epoch
Prehistoria, íbera, Edad Media
It is based in the old post office building, built in 1929 and restored as the current museum in 2007 retaining its original neoclassical facade. Paleontological and archaeological materials found in different prehistoric sites of the Sierra de Enguera are exposed in this museum. The paleontological collection shows Cretaceous materials, and the archeology collection includes samples of Neolithic pottery and ceramic objects from the Bronze Age. The most striking part of the exhibition materials corresponds to the Iberian period, most found in the archaeological site of Cerro de Lucena, decorative objects, pottery remains, and big decorated vessels. The collection also includes a set of Gothic Valencian earthenware vessels found in the Cueva Santa (Christian Middle Ages). The exhibition hall is located on the ground floor of the building, where both temporary exhibitions and works from the Art Gallery of Fine Arts or from different members of the family Garnelo can be found.