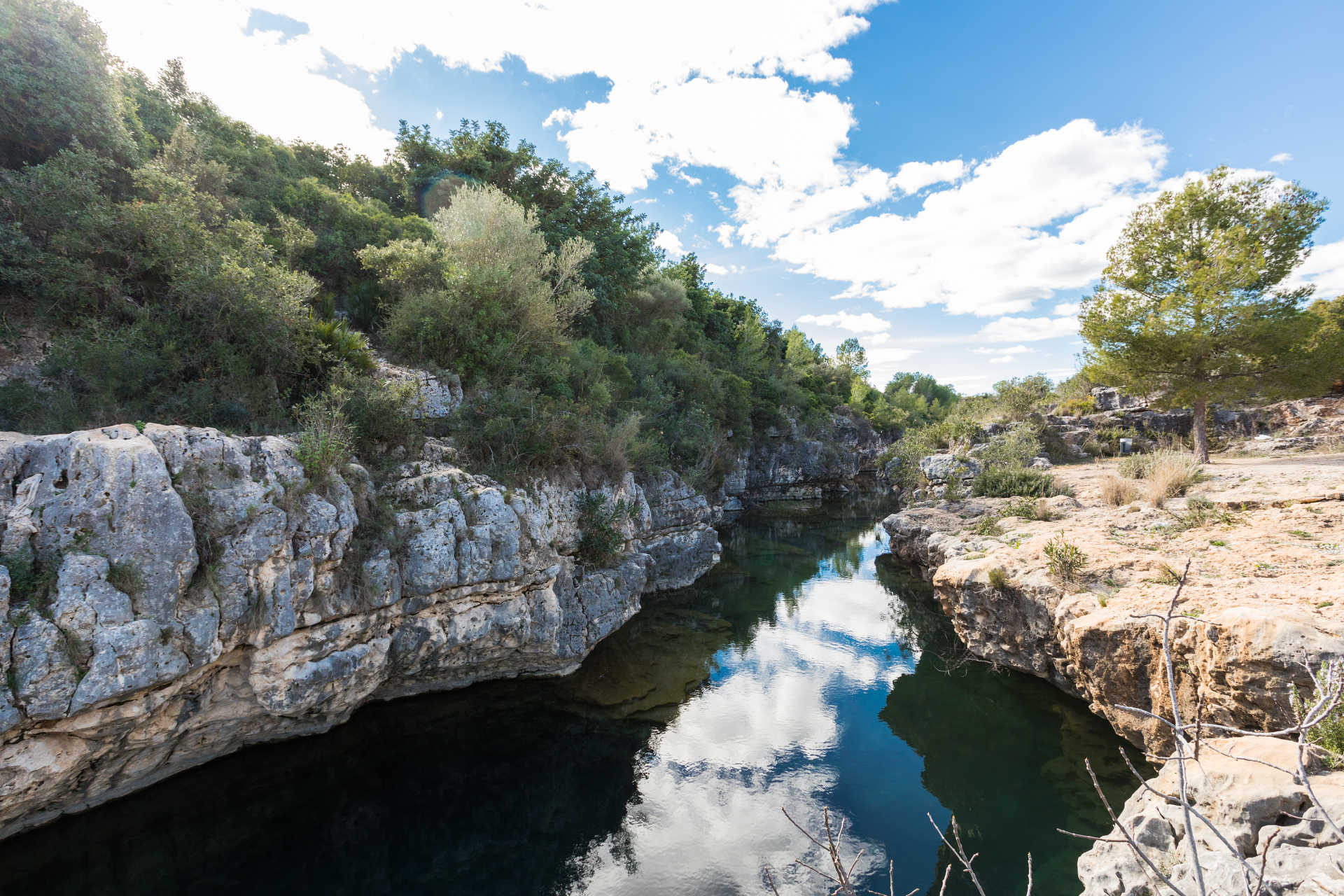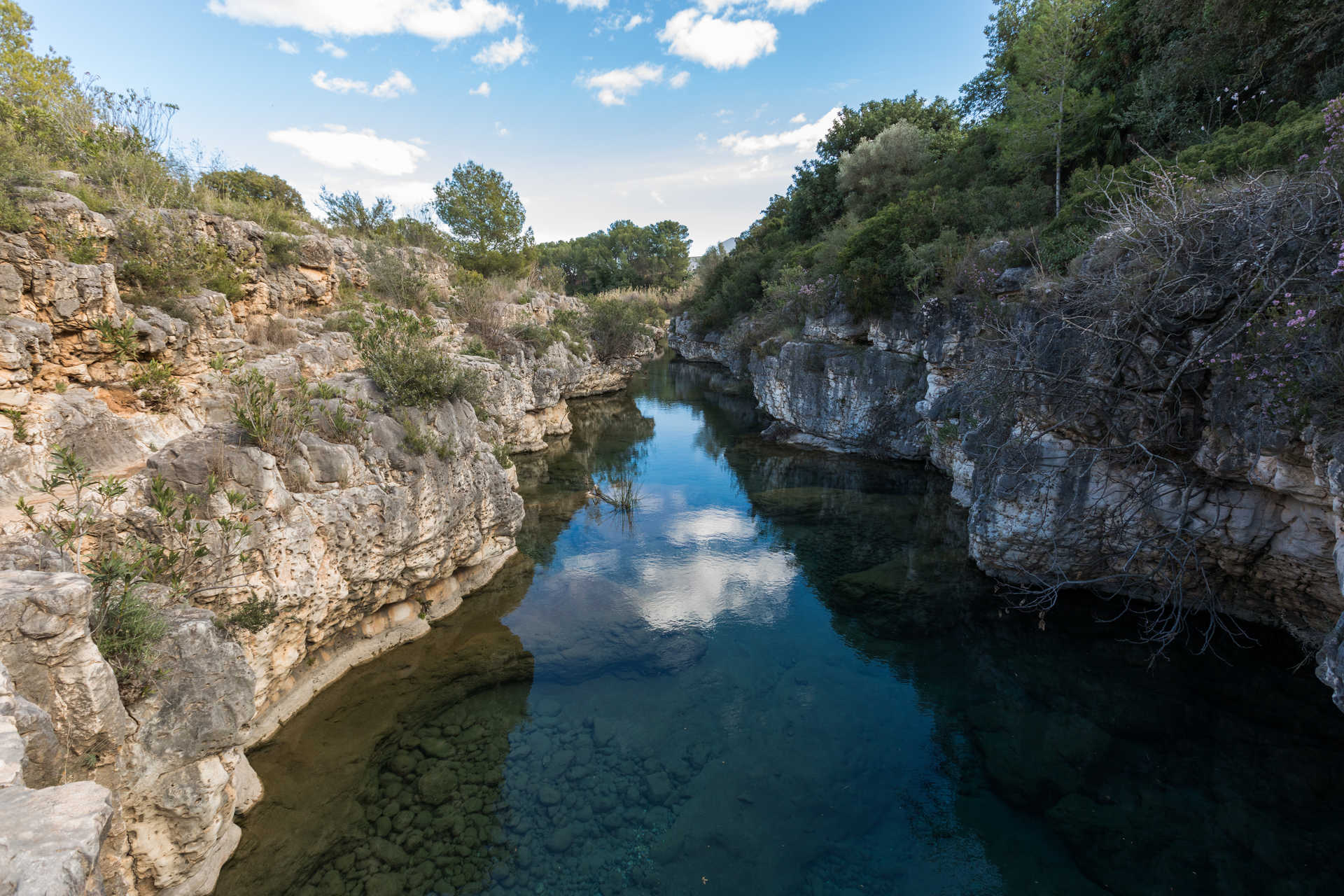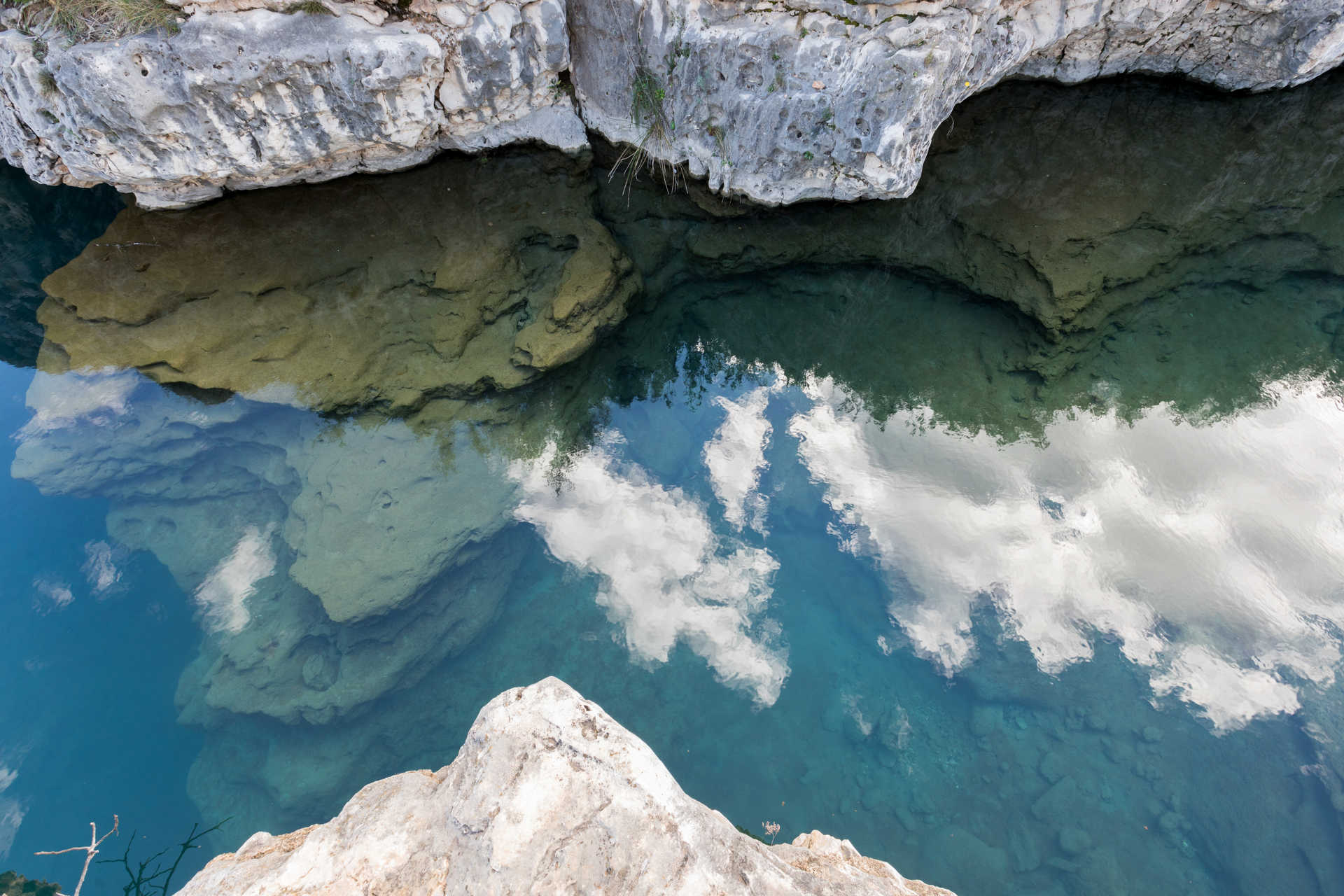 Take a refreshing dip in the icy waters of Fuente de Marzo, one of Anna's best-kept secrets.
Not far from Albufera de Anna is an area of spectacular natural beauty. Fuente de Marzo is a natural pool fed by a spring that is enveloped in grey-hued rocks that have been shaped by the passing of the river.
The pool is one of Anna's best-kept secrets. The ideal spot for whiling away the hours, taking dips and even going fishing. The clear waters are icy cold, making them perfect for cooling you off on a hot summer's day. In the background you can see an old dye factory, which is currently in a state of ruin.
Overlooking the area is Venta de Marzo, an old building with its own chapel devoted to Virgen de los Dolores. A number of centuries old, it has now been converted into holiday properties.
Natural charms are everywhere you look. Monte Punta de Anna, for instance, is a lovely place to take a walk into the depths of nature. If you are looking for a place to enjoy the fresh air, this is it.