Horseback riding and multiadventure summer camps for children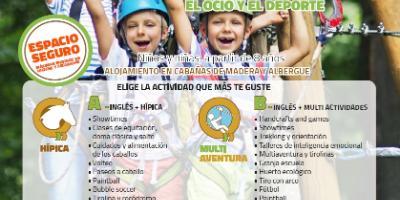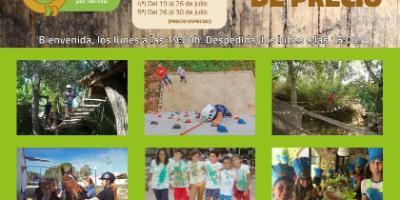 We organize all inclusive summer camps for children / from 8 years. There are two types of colonies, horseback riding and multiadventure ones. In horse riding, children will learn to ride and get to know everything that surrounds the world of horses, combining it with lots of activities. In the activities colony we will carry out multi-adventure, zip line, climbing wall, Tibetan bridges, paintball, giant balls, horse riding, gymnasiums, workshops, etc. A super fun summer!






Check in Monday and check out the following Monday.