WEBCAMS
When you want to immerse yourself in a true Mediterranean destination, Oliva is just the place to go. With beautiful weather all year long (even in winter!), it's a great place to experience beautiful beaches, infinite mountainous landscapes and an Old Town that is as cosy as it is charming. Don't miss the chance to discover this gem of the Region of Valencia.
What to do in Oliva



To start your visit, head to the beach! Oliva has more than eight kilometres of fine sand beaches with clear, shallow waters. Here, you can spend time on the beaches of Terranova, Pau-Pi, Aigua Blanca, Rabdells, Aigua Morta or Les Deveses, all of which are characterized by their high quality and unmatched natural beauty. While there, catch Oliva's dunes, the presence of which is only part of the reason Oliva's beaches have been recognized with the distinctive "Blue Flag."

If you want to see more nature, head to the Marjal Pego-Oliva Natural Park, where an old lagoon is only separated from the Mediterranean Sea by a wide stretch of dunes. This colourful, beautiful landscape is just a short distance from another of the destination's natural sites, Font Salada, an idyllic spring that somehow manages to keep the same temperature all year long. Are you ready to see them both up close?

If you are a lover of sports, the different landscapes in Oliva will let you do what you love most, whether that's horseback riding, golf, water sports, hiking, cycling, fishing, karting or something else.
Before ending your trip, we recommend that you take the time to explore Oliva's historic centre. See the old Moorish Raval—it's home to the well-known Calle de la Hoz and El Tosalet del Doix, where you'll find a viewpoint with dreamy, panoramic vistas of the surrounding landscapes. Walk through the streets of Oliva and you'll feel like you've stepped back in time. There's nothing not charming about adorable Oliva.
Oficinas de turismo:
Find
Name
Types
Campsites
Hotels
Rural accommodations
Tourist homes
Management companies
Active tourism companies
Adventure company
Beaches
Complementary services companies
Events
Experiences
Festivals
Golf
Monuments
Museums
Natural Landscapes
Tourist offices
Water sports
Webcams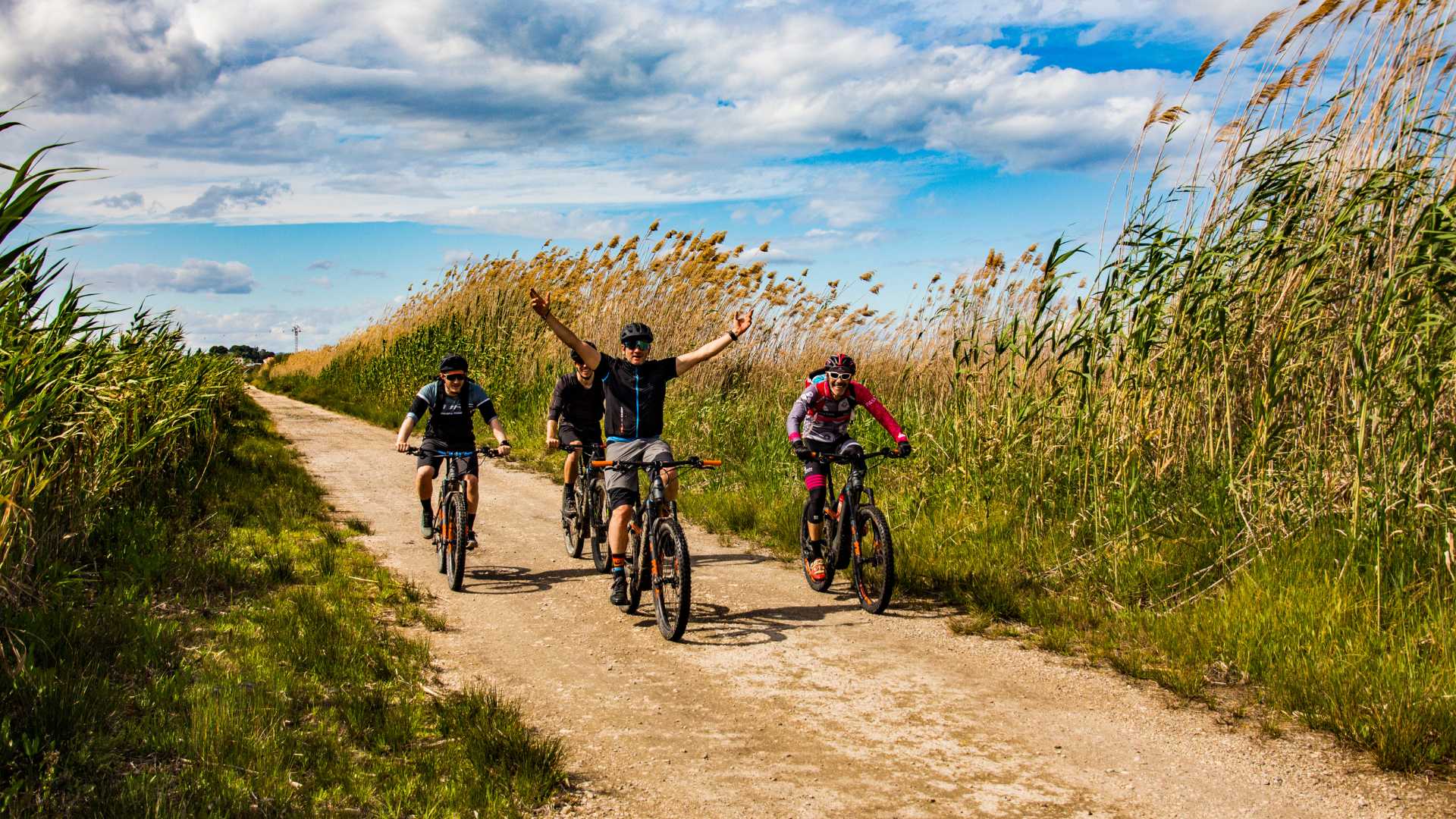 Tracks and Pedals invites you to discover Marjal de Pego-Oliva on its E-Bike Nature Tour. Your specialist guide will lead you throughout the marshland and tell you everything you need to know about the area. The experience includes photographs, a coffee break at Font Salada, bike and helmet hire as well as accident cover. Embracing history, nature, gastronomy and sport in one experience, this is a tour you can't miss.
*Please confirm event times and dates have not changed.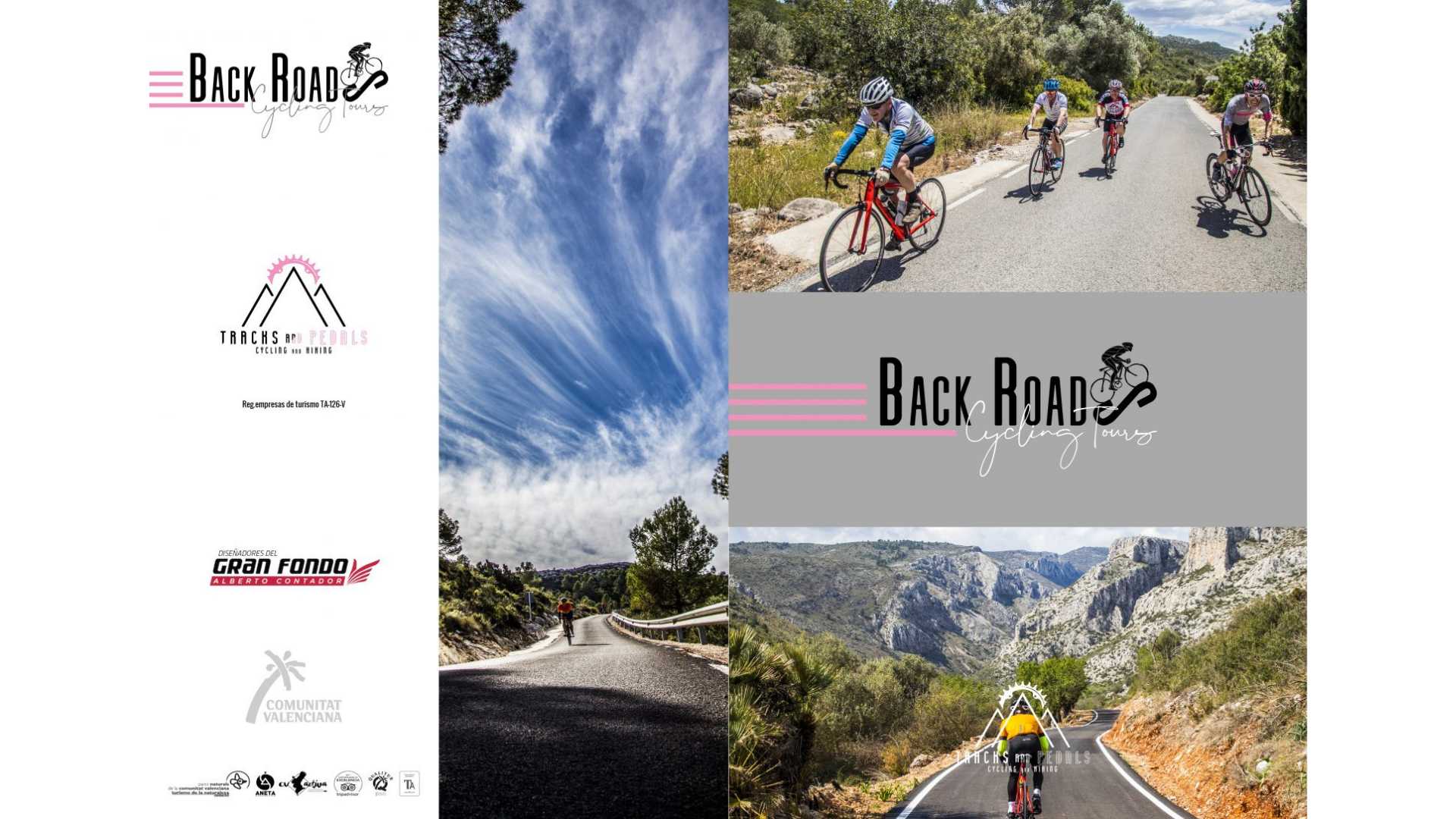 If you fancy spending a day on your bike, Back Road Cycling Tours is just what you're looking for. The route will take you from the coast to the inland through the central counties of the Region of Valencia. Pedalling along small roads with no traffic, you'll discover little villages with just 80 inhabitants, mountainscapes in the heart of the Mediterranean, freshwater marshlands, swamps, castles, turrets and more. What are you waiting for? Sign up now.
*Please confirm event times and dates have not changed.

Flyboard is a thrilling water sport that thrusts you from the surface of the water into the air. You will stand on a board connected to a long hose, through which water is forced to propel you skywards. Flyboard Water Sports invites you to feel what it's like to jump through the water like a dolphin from its base in Oliva. If you love to feel your adrenaline pump, come along to enjoy an incredible day out in the Mediterranean. The experiences run from April to October.
*Please confirm event times and dates have not changed.