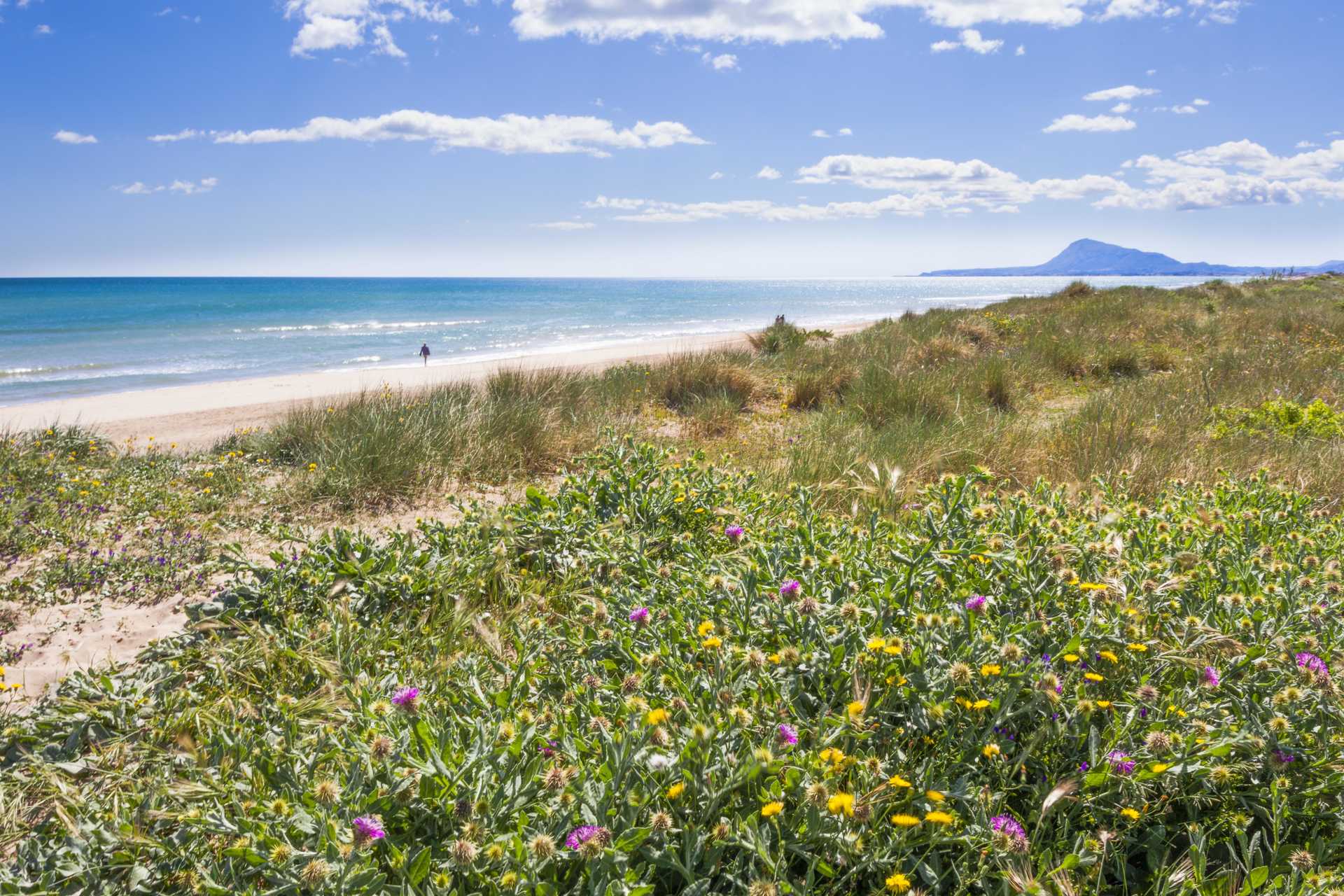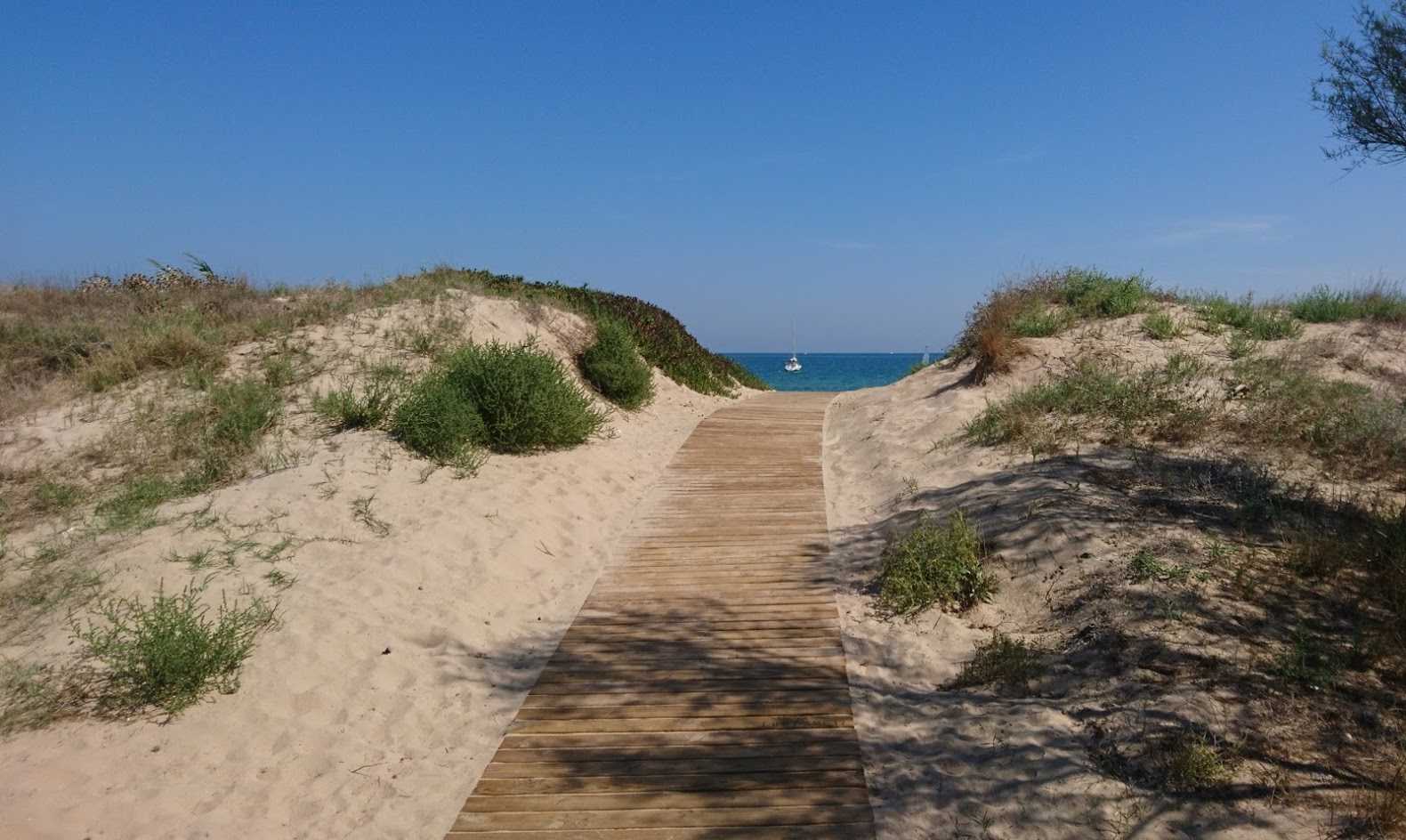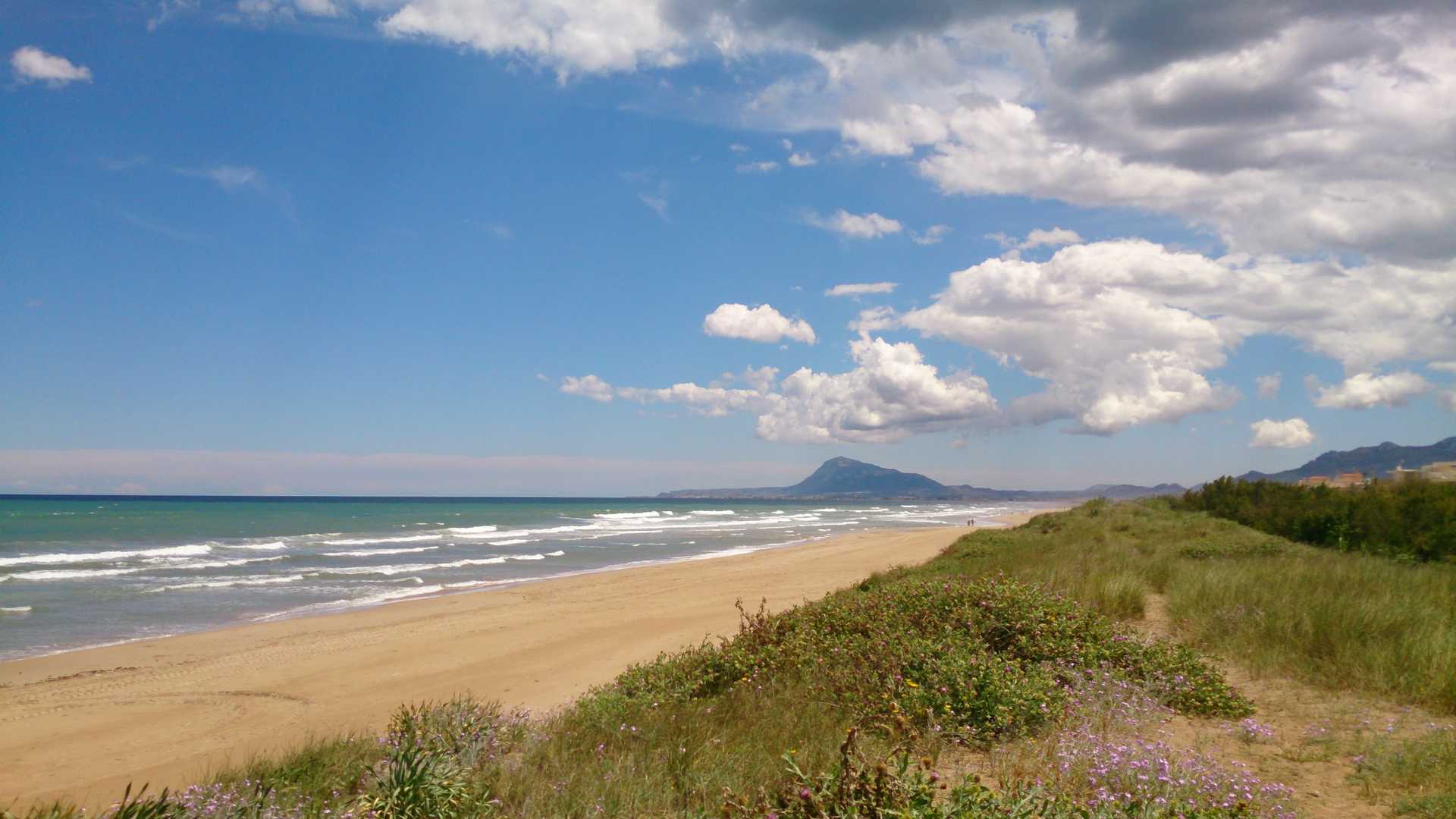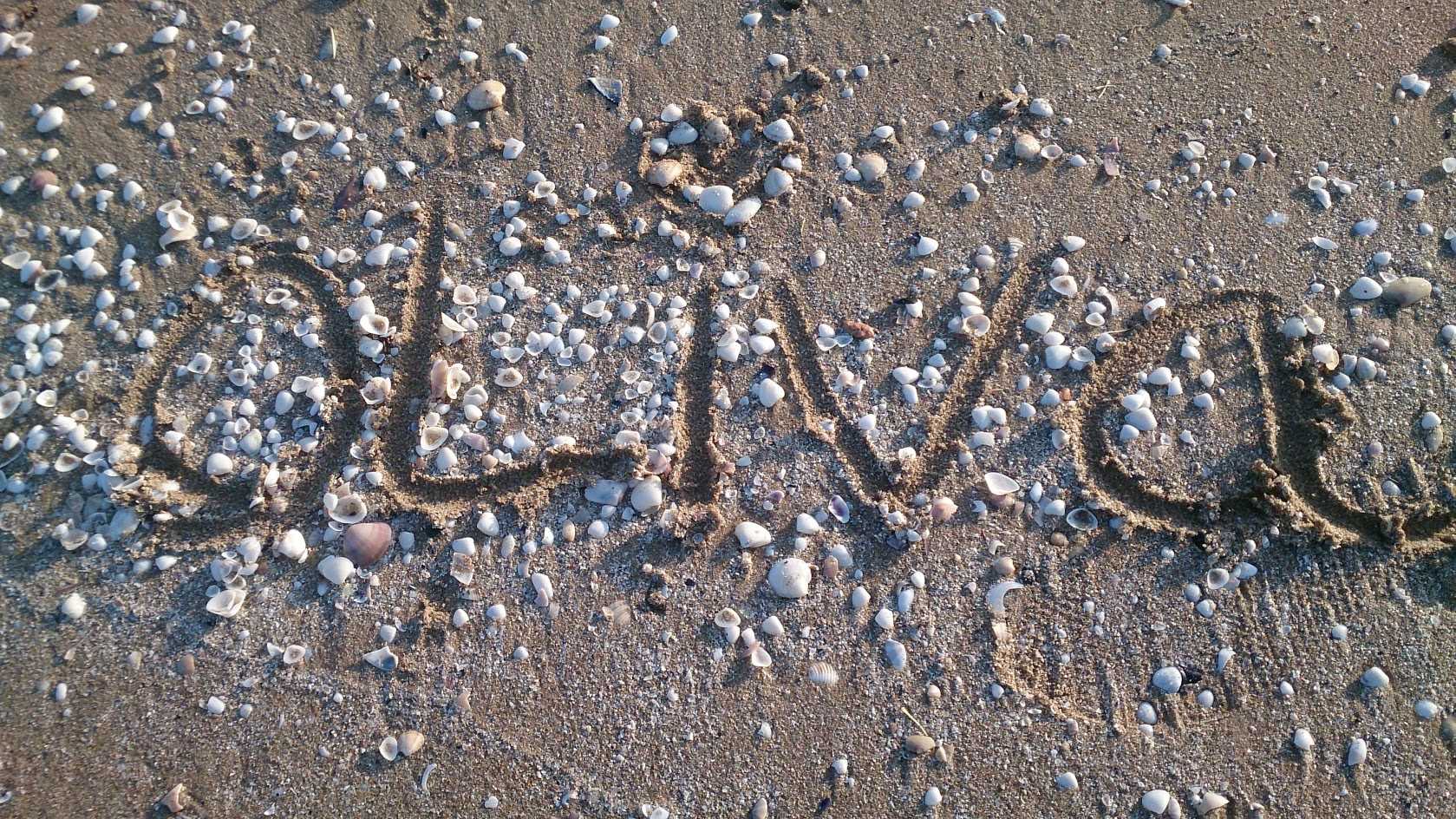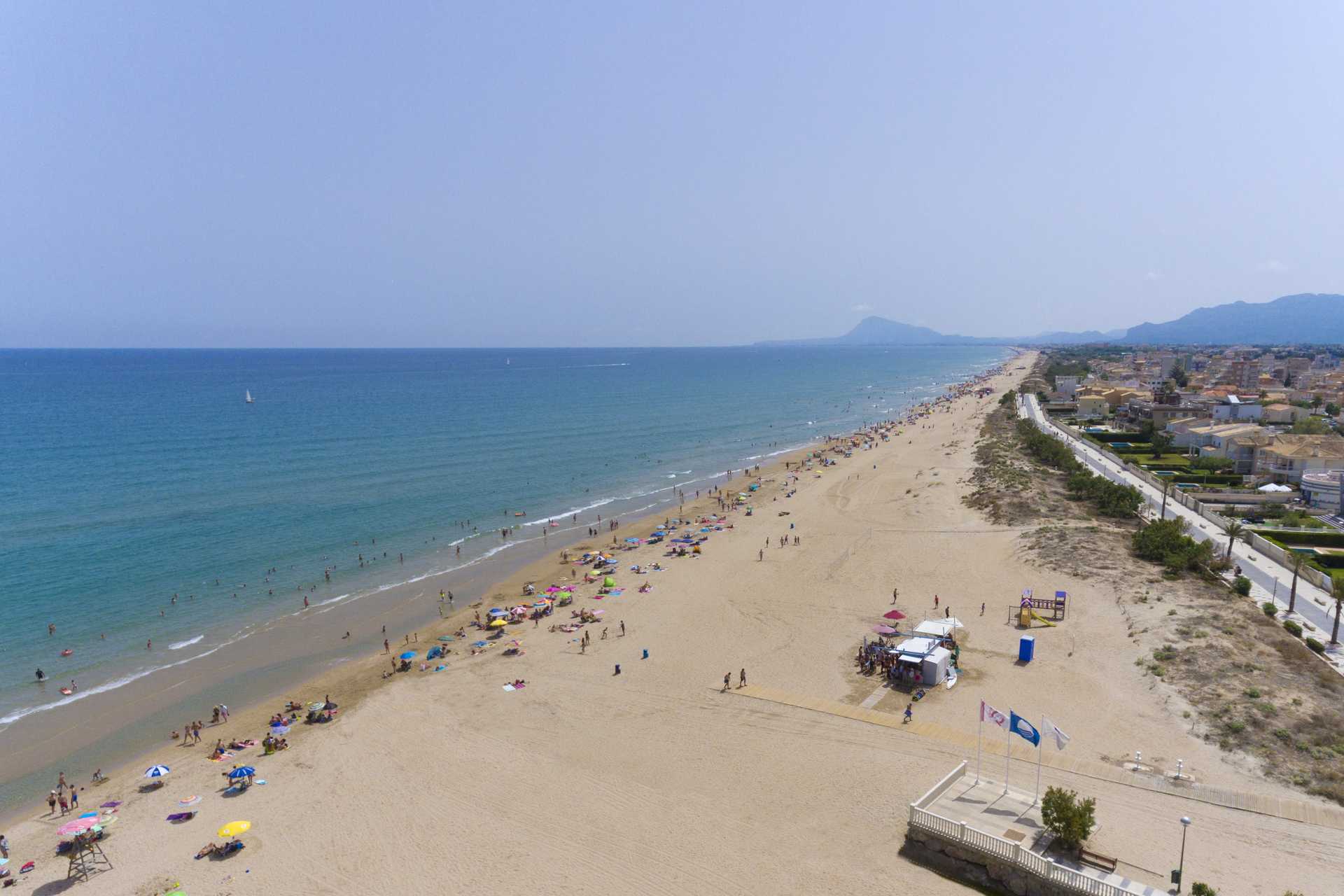 46780

contact information
Between two rivers, between the mouths of the Rivers Bullent and Alfadalí, this open natural dune-lined beach runs with its line of low density condominiums.

This beach has a promenade behind the natural dunes. This section is not overcrowded in summer. It is an ideal spot for water sports.

During the summer, very colourful kiosks where one can have a snack at the beachfront are installed.
More information
Other information
Type of sand: gold fine-grain
Urbanisation: not very urban
Location: from the mouth of the Séquia Mare to the end of the Riuet dels Gorgs
Capacity: 5.760 people
Quality and Environment Certificates