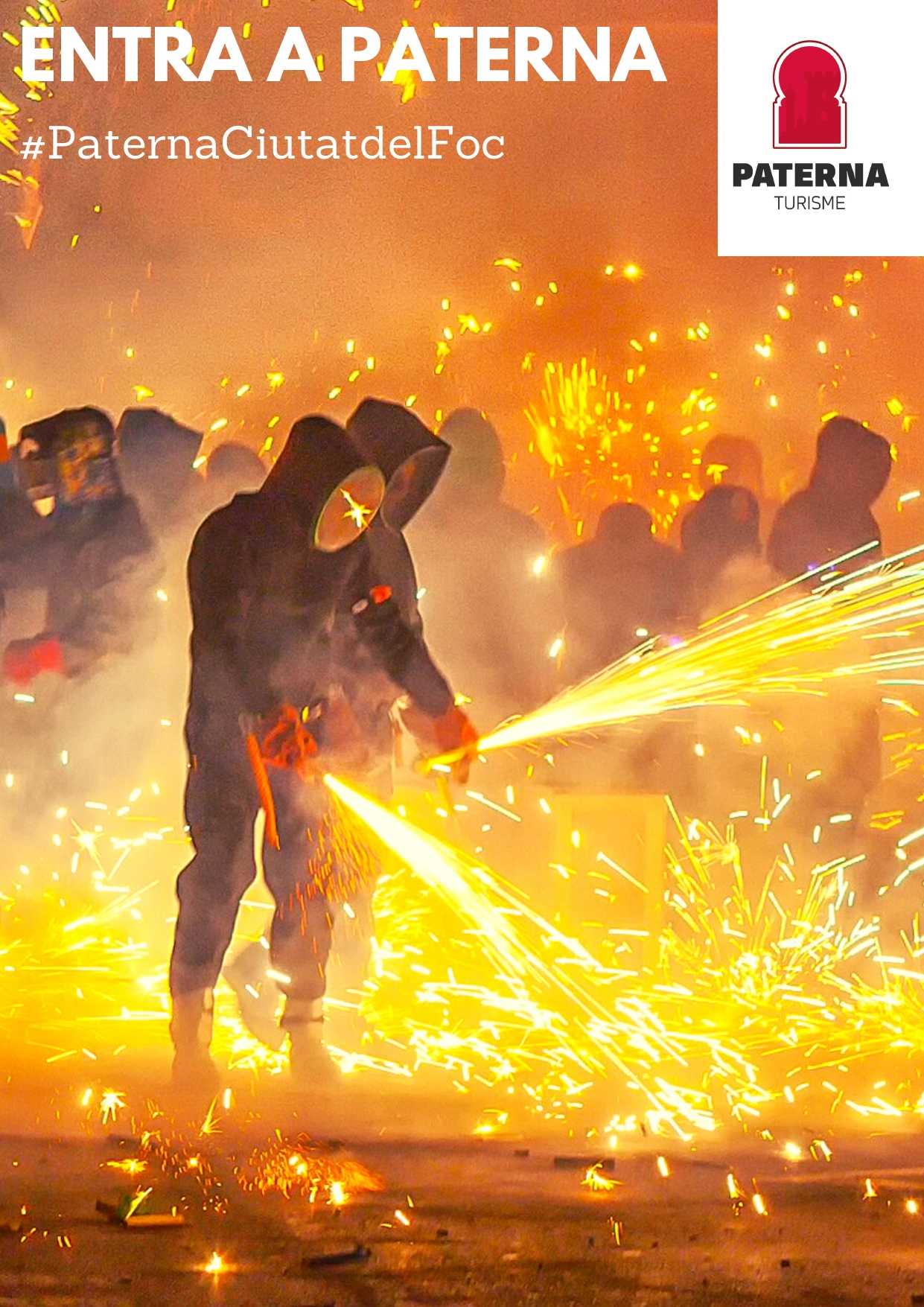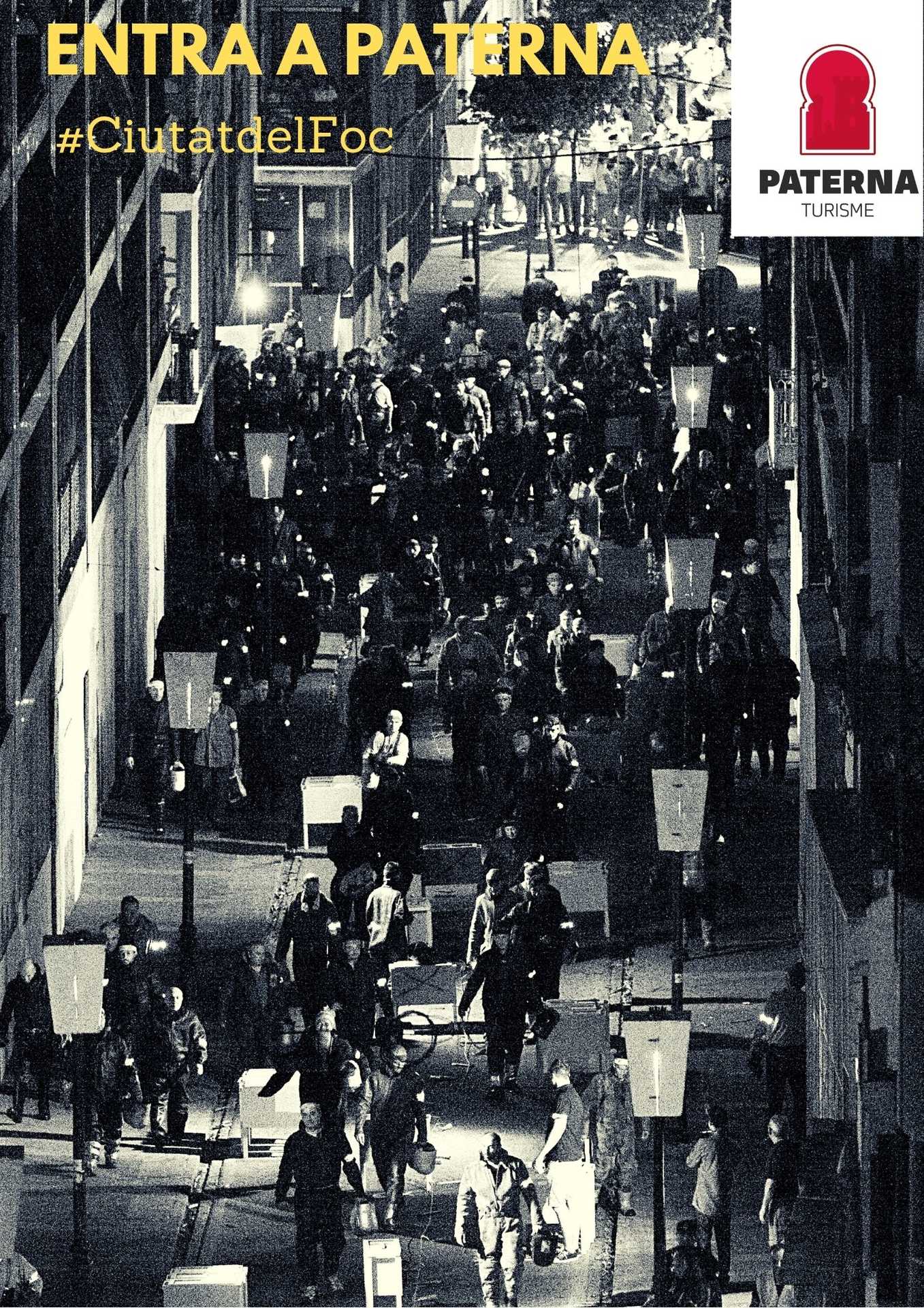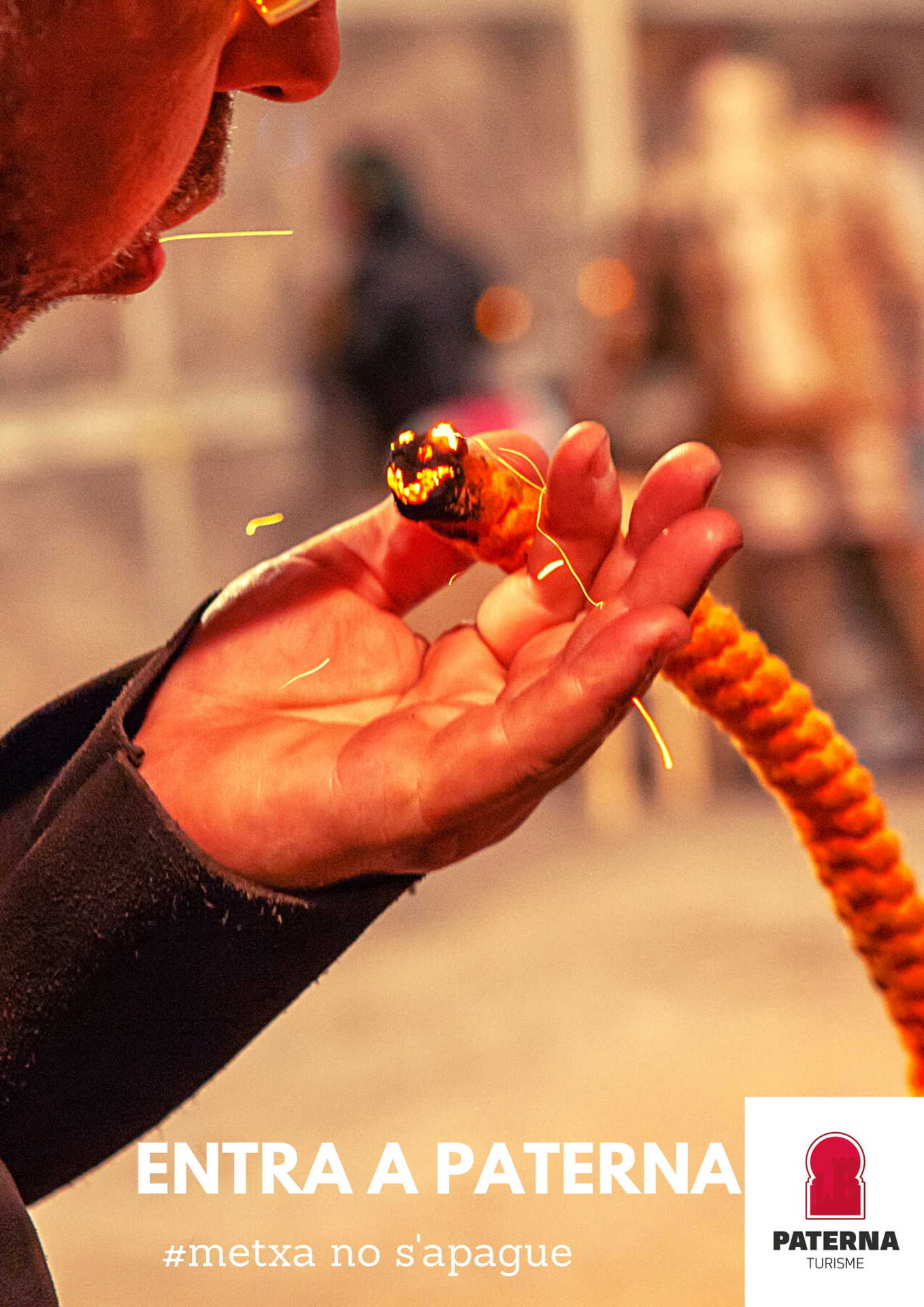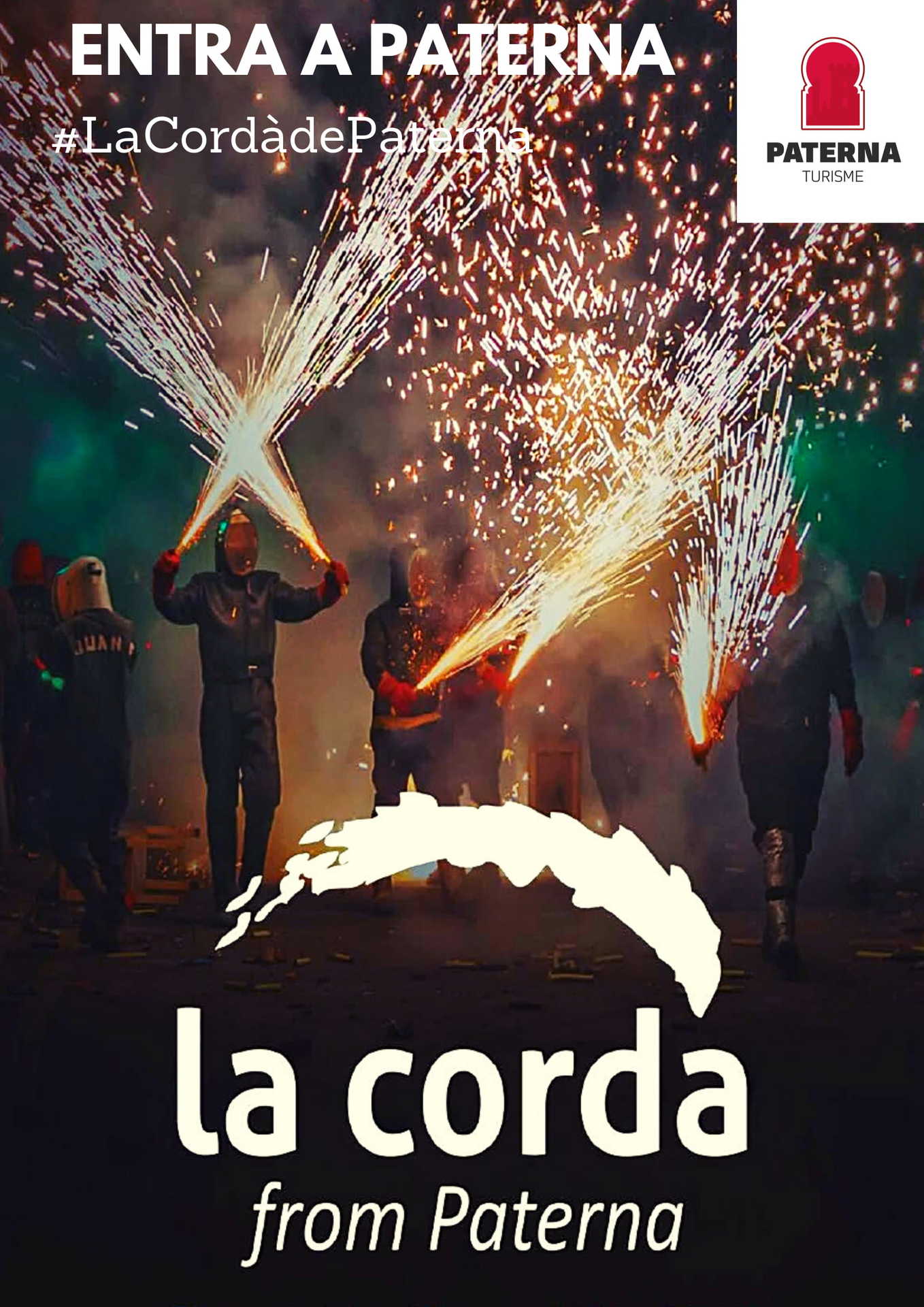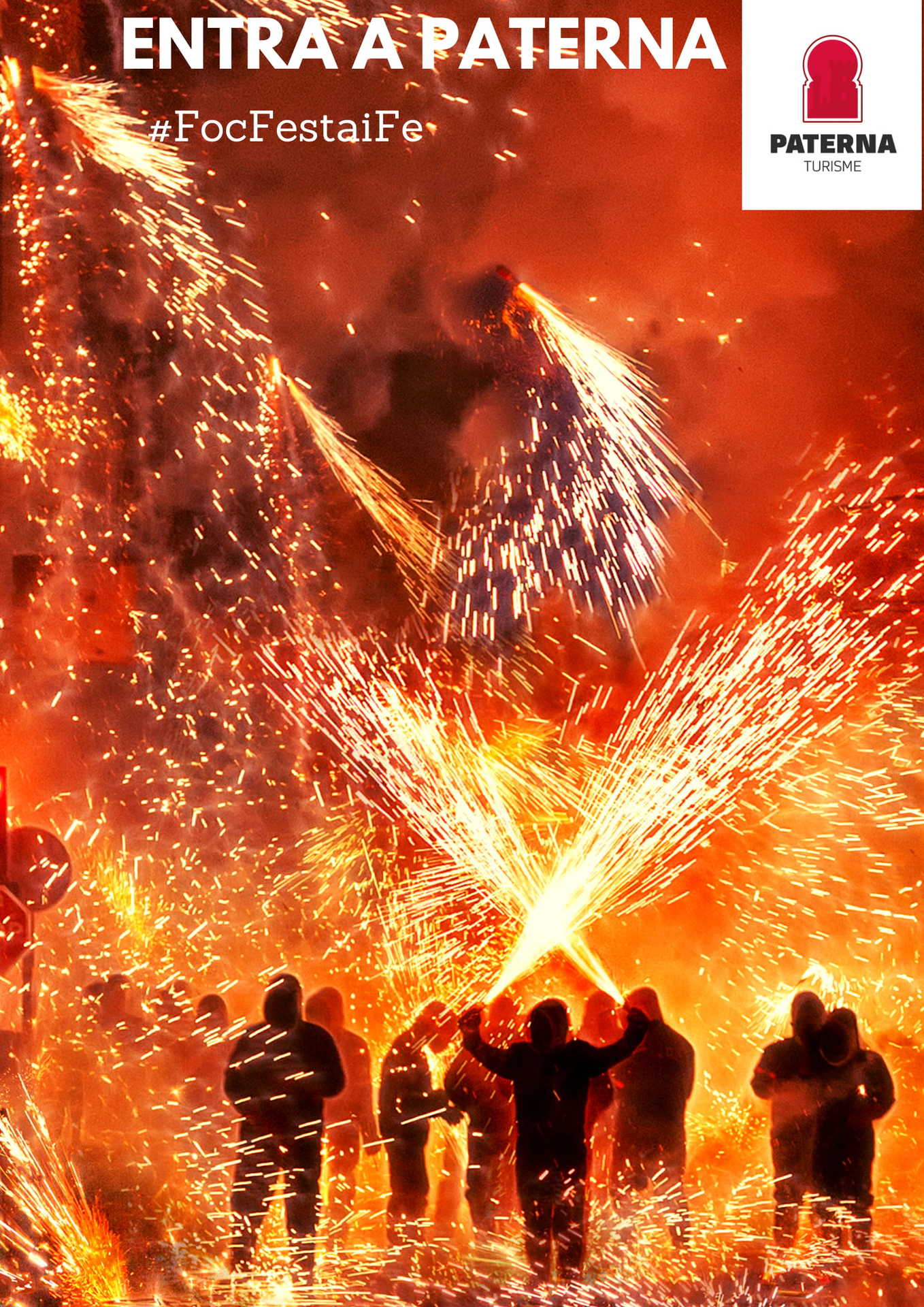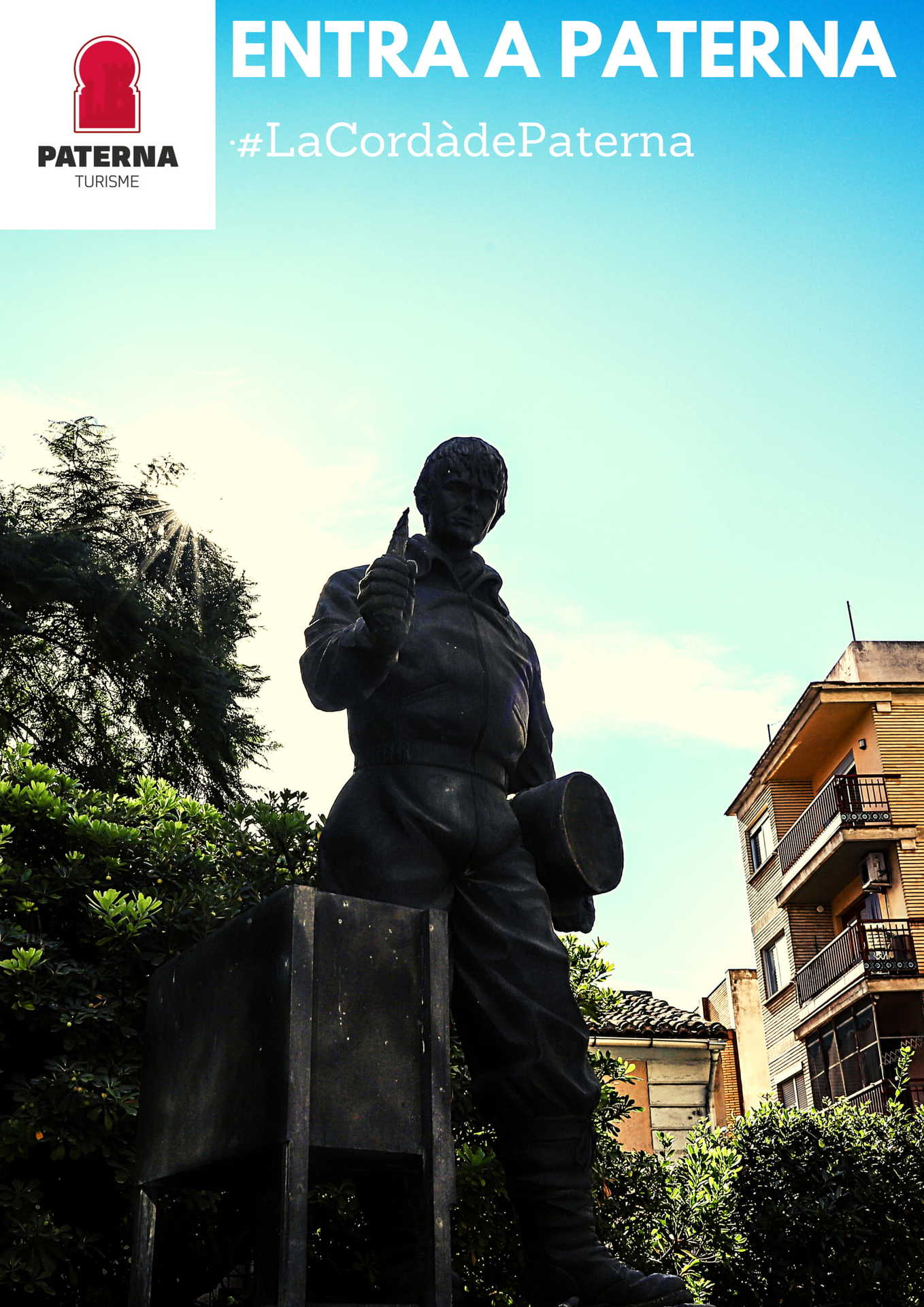 Calle Mayor
46980

contact information
Listed Intangible Cultural Heritage and an Event of National Tourist Interest, Cordà is one of the most spectacular pyrotechnical displays in the Region of Valencia. Come and experience it for yourself in Paterna.
Paterna, a town that is well-connected to neighbouring València, has a number of traditions that it proudly keeps alive. One of these is Cordà, an explosive event revolving around fire that draws in crowds who are keen to see the spectacle.
Plan your trip to Paterna to coincide with Cordà and you can visit sights such as the cave-houses as well as bear witness to one of the greatest pyrotechnical displays in the Region of Valencia. You won't believe just how many rockets are fired into the air during the event.
Cordà is a short event held in Calle Mayor. Here, the performers set off over 70,000 rockets, creating a spectacle of light that has earned Paterna the name Ciutat del Foc, the town of fire.
Come and see this spectacle like no other on the final Sunday of August. You'll be blown away by the mastery, tradition and spectacle of event. As you would expect, all due safety measures are in place. Don't miss it.
More information
Schedule
La Cordà de Paterna se celebra desde siempre el último domingo de agosto tal y como marca la tradición en la Calle Mayor de Paterna. El visitante podrá disfrutar no obstante de exhibiciones en el Cohetódromo de Paterna sin peligro alguno durante las fiestas.
Type of interest
Autonomous tourist interest
National tourist interest