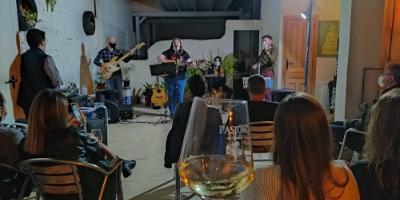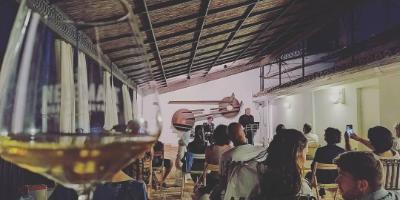 At Turiart we have created an experience for all the senses. This is how our most sensory experience, the secret concerts in Valencia, was born. We have brought together music, good company and local wine.
These private concerts create an aura of secrecy that must be maintained at all times. Only 24 hours before the concert the exact location of the concert will be known, it could be on a rooftop with a view, in an art gallery or in a hidden bookshop, but it will never be far from the city centre.
We are interested in offering a unique experience, as well as introducing local musicians, with 1 or 2 performances per concert. The band is revealed at the beginning of each performance to keep the intrigue going until the end.

3 glasses of one or more Denomination of Origin wines from the Comunitat Valenciana. The brand of wine is also a secret until the concert.