Valencia on wheels, Valencia by bike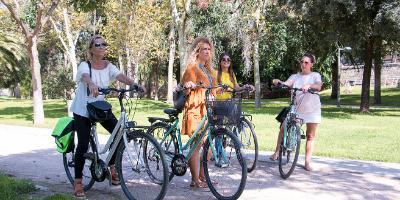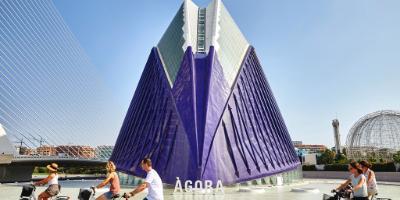 The more than 300 days of sun every year make Valencia the perfect place to enjoy a very healthy, fun and very eco-friendly type of tourism. Valencia is a Bike-friendly city, ideal for traveling on bike, thanks to its size, its flat and level terrain and the city centre where vehicles have to respect a strict speed limit.
Also, Valencia belongs to the group of¿ bikes in the city¿ with approximately 160 kilometers of bike lanes.
Take advantage of this thorough trip of Valencia and enjoy it on bicycle. A completely different way to know this city full of contrasts! Join me to discover our marvellous Turia Gardens, a great place to chill out and lose one¿s sense of TIME an explore the futuristic Valencia, The City of Arts and Sciences.

Don't forget to take comfortable shoes and your best smile to enjoy the experience