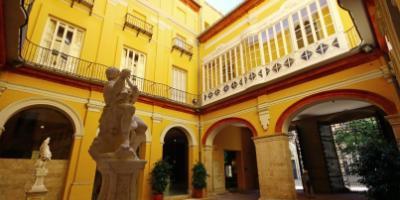 "Valencia's Palaces" is a cultural route that takes us back to the city's noblest past. Let yourself be guided through baroque halls, monumental staircases and the most dazzling decoration.
Discover from Valencian Golden Age palaces in Gothic style, to Renaissance and Baroque palaces. The list is enormous and continues with excellent examples of palatial architecture which continued to develop during the 19th and 20th centuries.
This is an outdoor guided tour and includes the access of two palaces. It lasts approximately 2 hours.