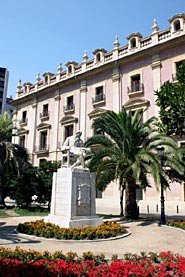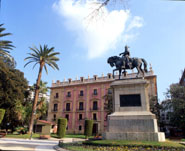 Plaza Porta de la Mar, s/n

contact information
All commerce coming from overseas and which made Valencia a leading economic centre of XVIII century was channelled through this former Customs house. It later became a tobacco factory and is today the seat of the Palace of Justice. Outstanding in its interior is the monumental staircase, built in the purest neo-Classical style and technique.
More information
Schedule
de lunes a viernes, de 09.00 a 15.00 h.