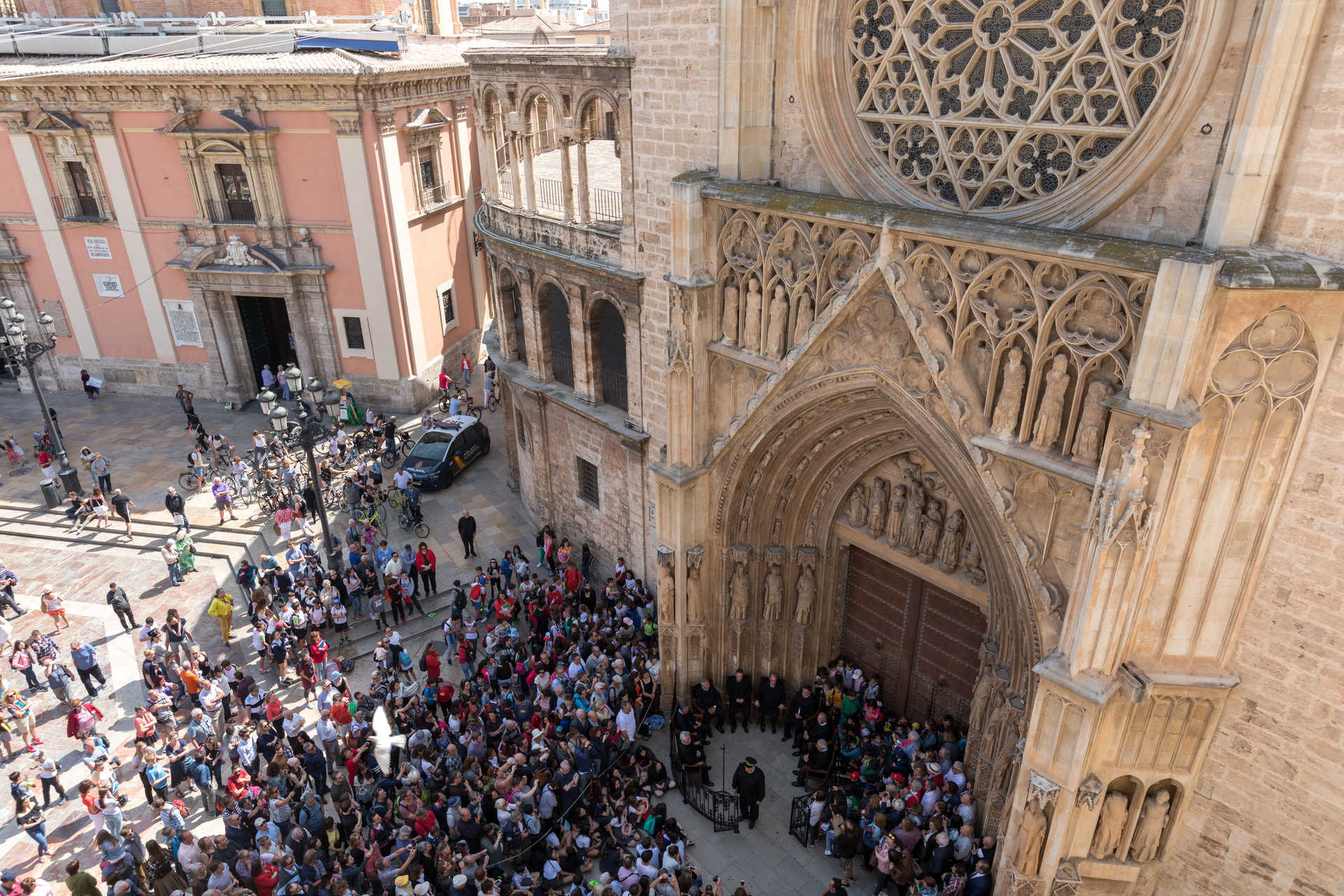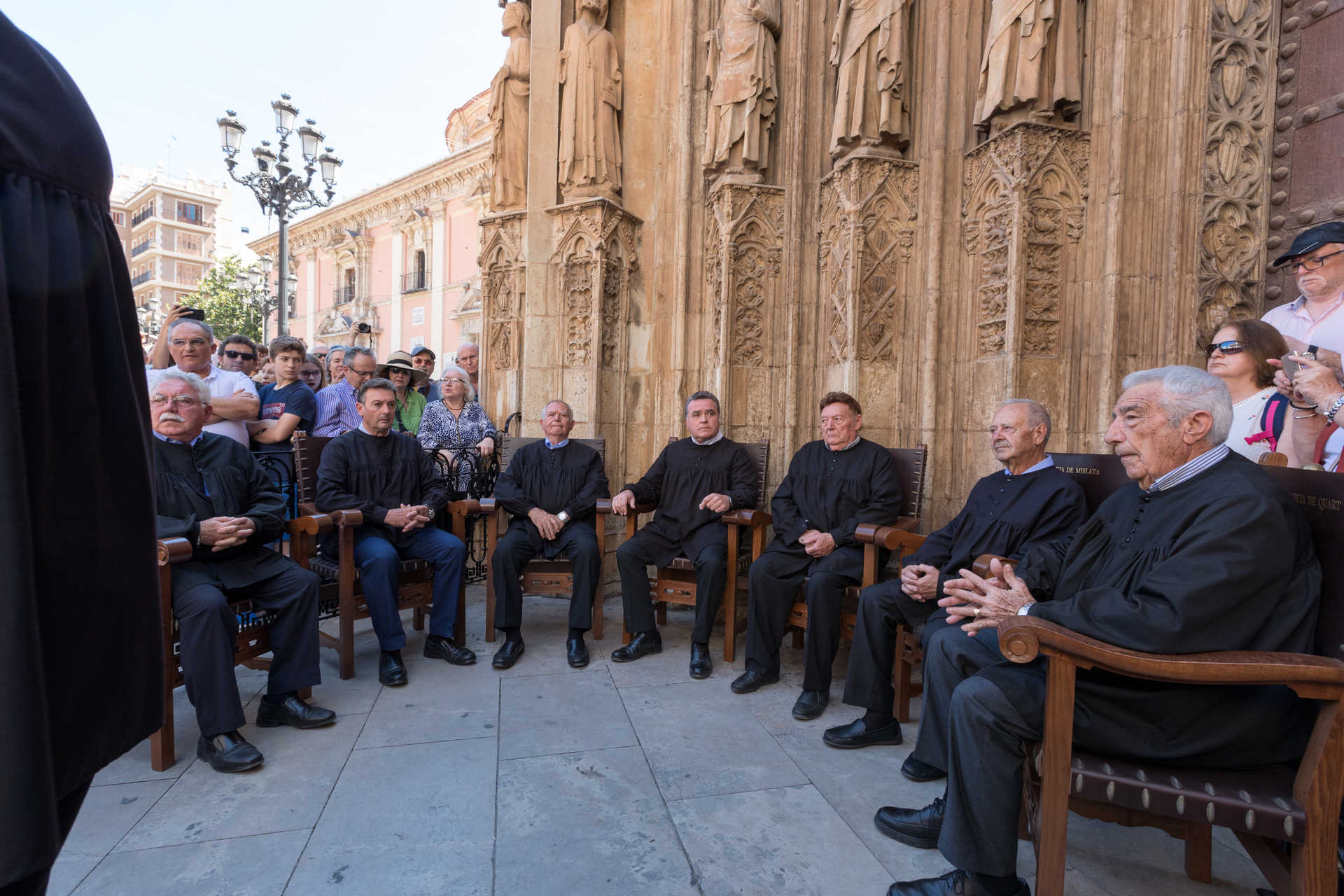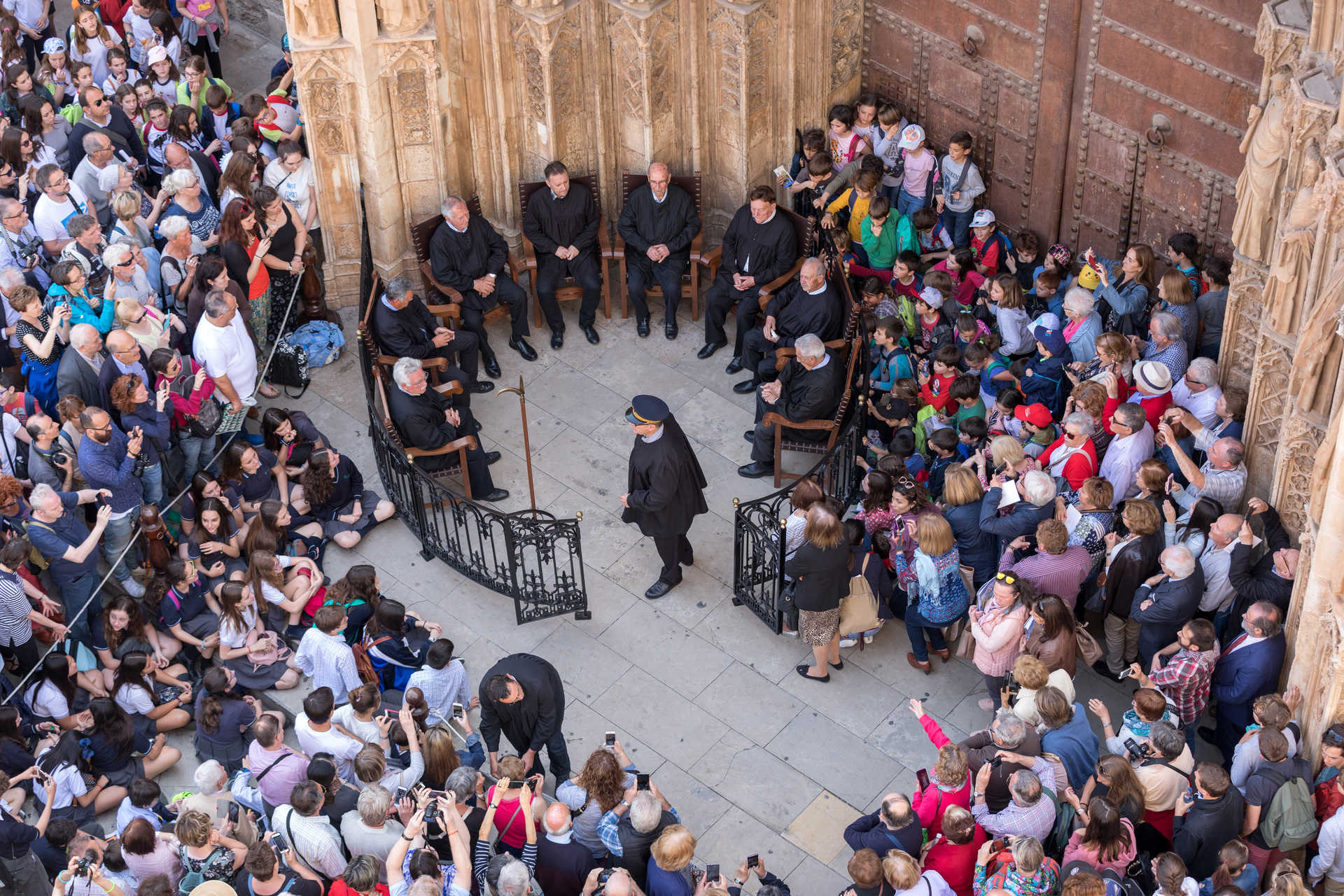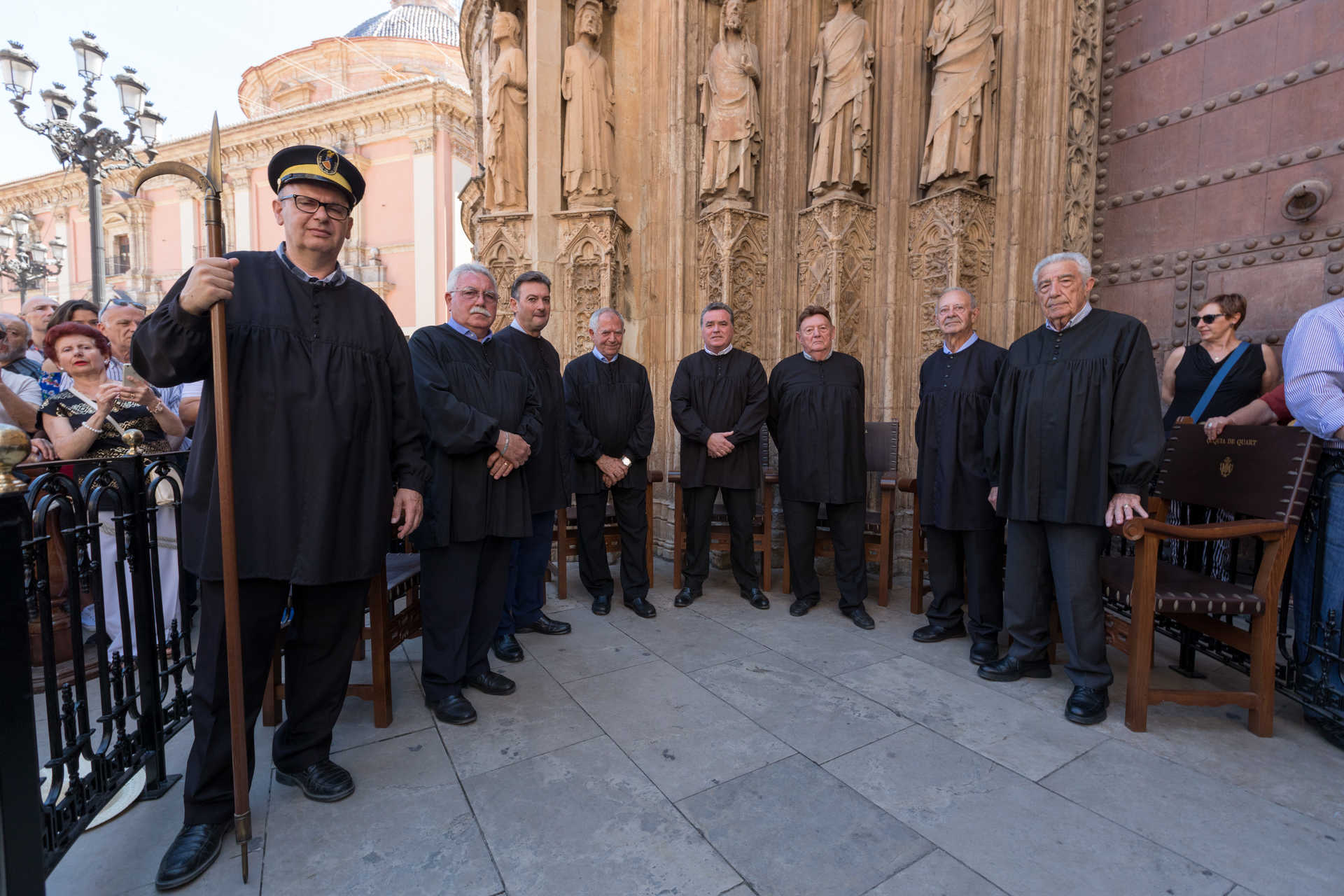 Plaza de Crespins
1-3
46003

contact information
If you love seeing history in motion, make your way to Catedral de València at midday on a Thursday to see an historic tribunal in session.
Settling disputes concerning irrigation water in the agricultural area around València city, Tribunal de las Aguas de la Vega de Valencia (the Water Tribunal of the Plain of València) is the oldest institution of justice in Europe. The traditions and customs of the tribunal have been handed down the generations for centuries. Today, the Tribunal of Waters has been listed as Intangible Cultural Heritage by UNESCO.
The tribunal is held every Thursday at 12pm at Catedral de València's Los Apóstoles door. If you are in the city at this time, we recommend passing by to watch a session of this historic tribunal take place. Remember: this is not a performance. What you will see is a real tribunal session.
Wearing work clothes traditionally worn in the huerta (agricultural land) around València city, a representative of each of the main irrigation channels known as a síndic attends the session. If a representative has a dispute about the distribution of water, they present it to the tribunal and together a solution is sought. Impartiality is guaranteed by practices such as the representative presenting the issue abstaining or the solution being found by representatives from the opposite side of the river Turia.
Not only is Tribunal de las Aguas an unforgettable ethnological experience, it is also an opportunity to see a tradition that is still very much alive. Oral tradition tells us that the tribunal has been taking place since Muslim times, and it has been documented since the 18th century. If you're in the city on a Thursday, it's well worth making time to see the tribunal in session.