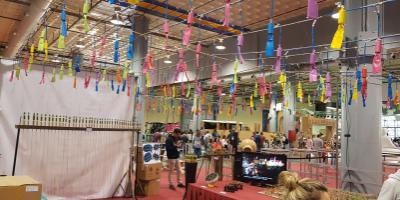 FOR GROUPS FROM 12 PEOPLE. Learn how your favorite devices are made: TRACAS, PETARDOS,, VOLADORES, CARCASAS. With the collaboration of PIROTÉCNICOS EXPERTOS.
Children and adults will be taught the REAL way and, step by step, to make different pyrotechnic articles, with the processes and procedures used in our daily work.
Guided visit to our facilities with an explanation of the techniques and procedures for the manufacture and assembly of shows.
This activity does not involve any risk, since in the workshops and during the visit, all the pyrotechnic material is replaced by inert material.
PRICES
FOR 12 PAX: WORKSHOP: € 300
UP TO 24 PAX: WORKSHOP IN 2 GROUPS: € 400
UP TO 36 PAX: WORKSHOP IN 3 GROUPS + PHOTOCALL: € 470
UP TO 48 PAX: WORKSHOP IN 4 GROUPS + PHOTOCALL + EXTRA ACTIVITY OF ASSEMBLING A MASCLETÀ: € 550
VAT NOT INCLUDED
IT WILL BE DONE IN THE FACTORY ITSELF. IN VILLAMARCHANTE. THE TRANSFER IS BY THE CLIENT. G20 CAN ORGANIZE IT.