Horse ride along a river bed: Turia River Natural Area.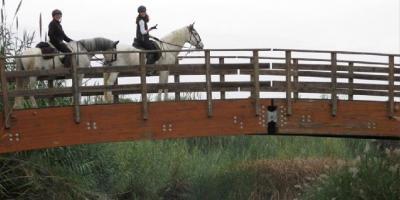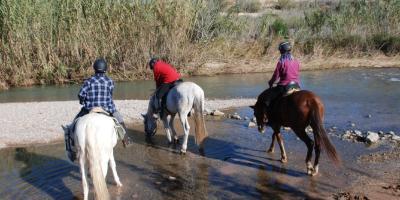 We will enjoy an unforgettable experience touring part of the IE-031 Equestrian Itinerary that runs in part along the banks of the Turia River between the towns of Villamarchante y Ribarroja Del Turia. Along the way we will be able to enjoy the river waters and the flora that this Natural Park has in store for us, as well as the feeling of crossing the river and watering the horses inside. A tour with a low difficulty and that we can all enjoy.
Groups of 2 to 5 people. Duration: 3 hours.