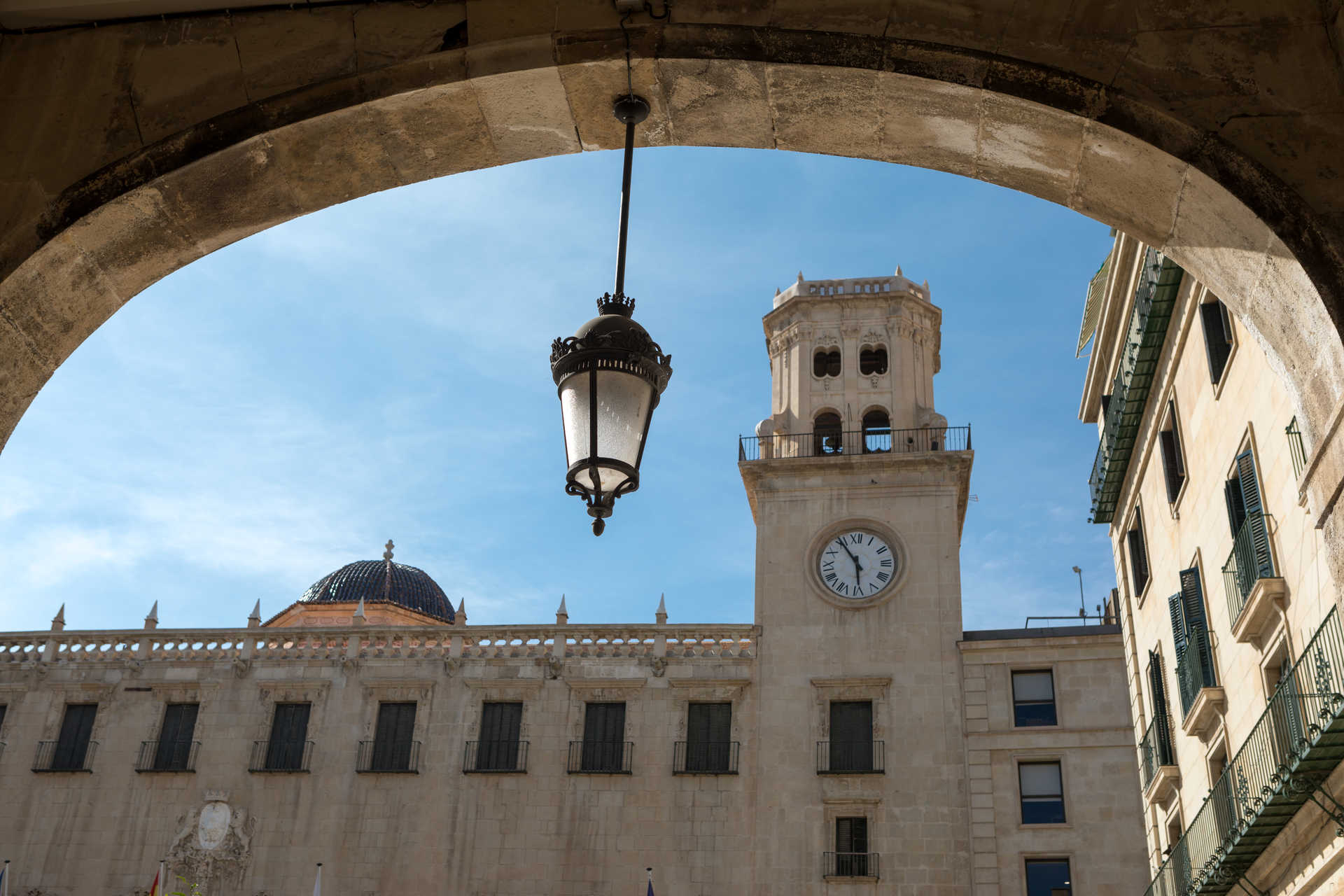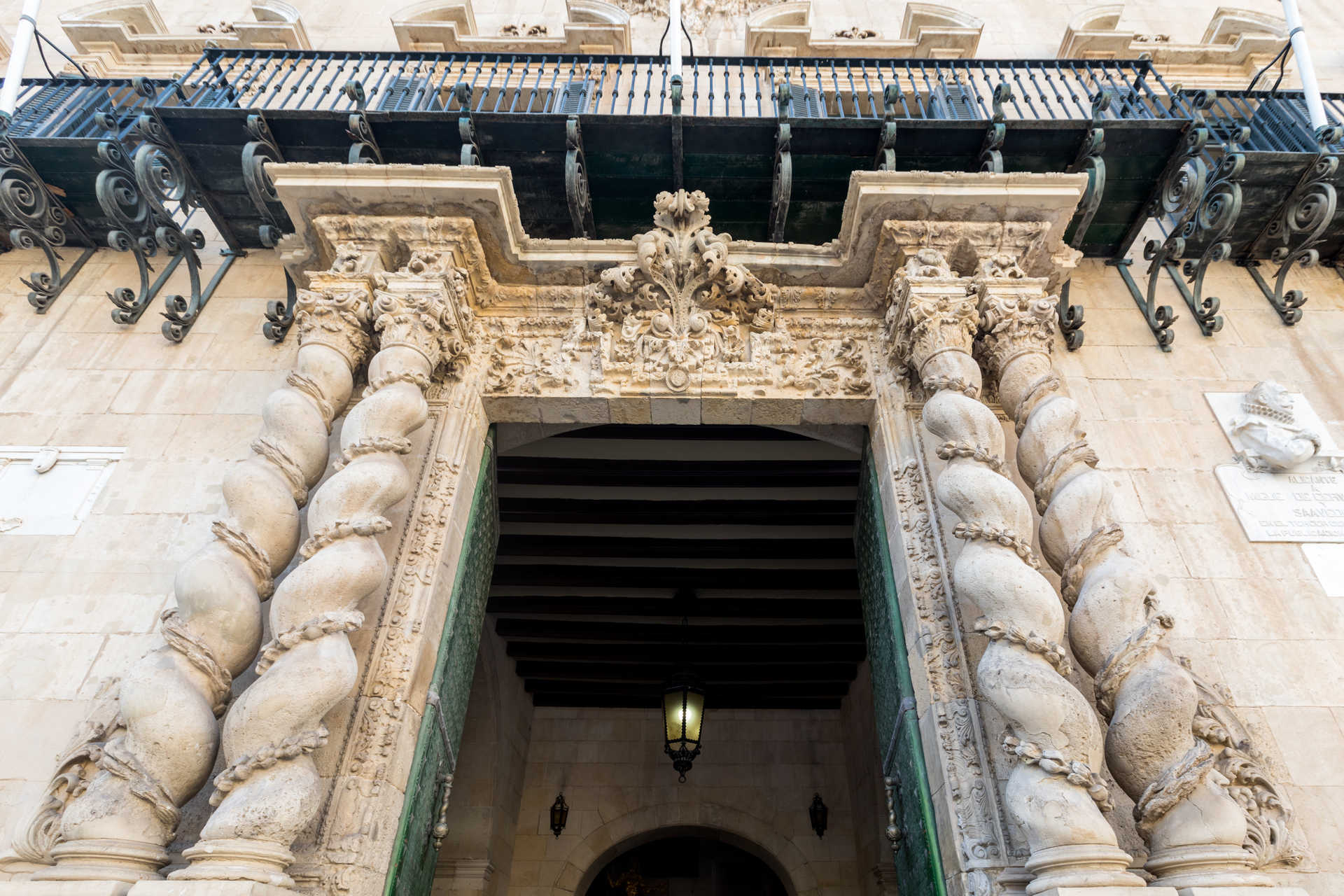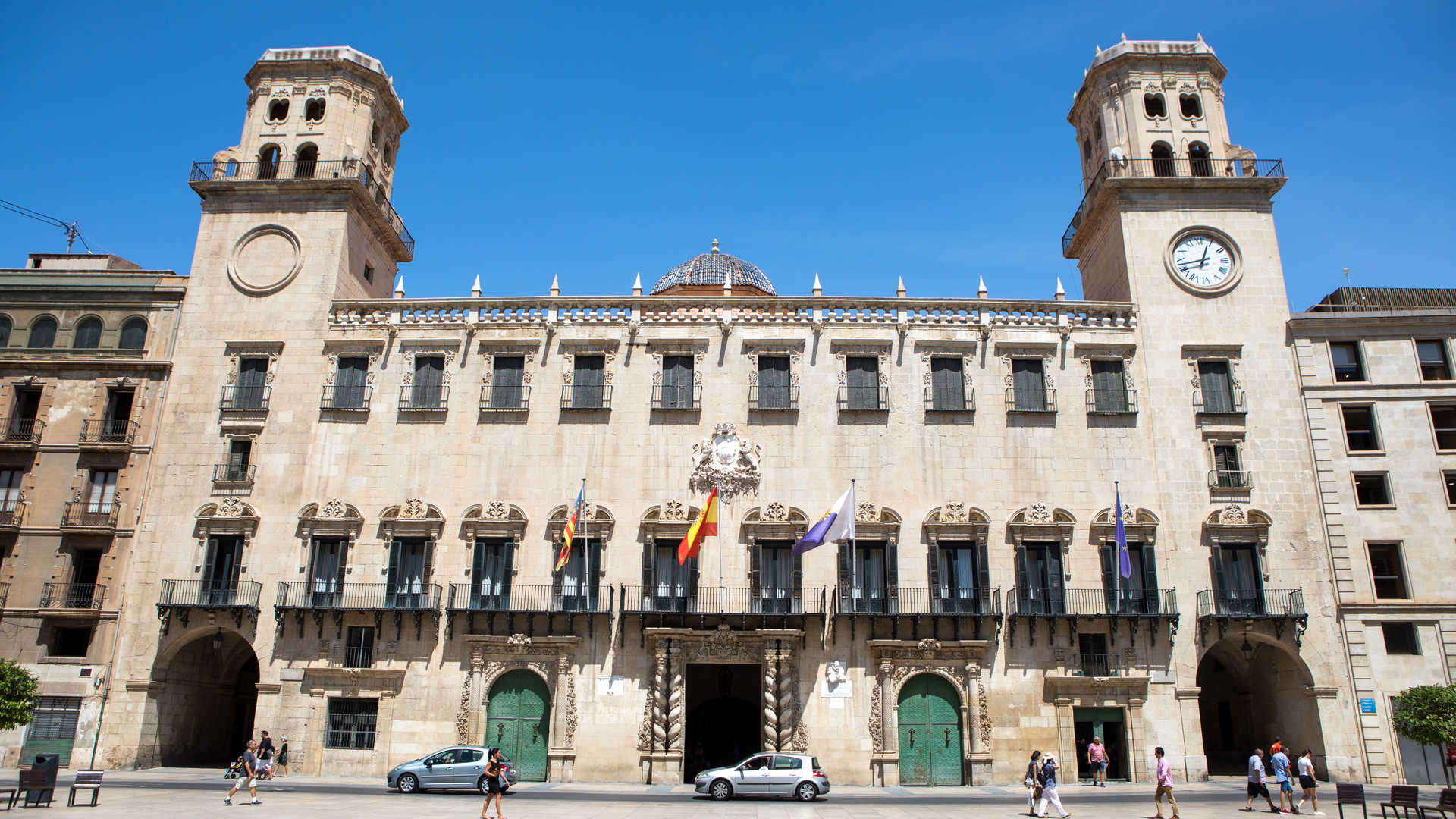 Plaza Ayuntamiento, 1
03002

contact information
Explore Ayuntamiento de Alicante and discover a building replete with history and art.
Alicante will take you aback with every step. Historic buildings, beautiful streets and fascinating points of interest are around every corner. The Ayuntamiento, the council building, is one of these, a Baroque structure dating back to the 18th century that is home to a wealth of culture and artistry.
This grand building is defined by its large façade, which extends for a total of 49m, embellished with twin towers on either side.
On the bottom step of the main staircase is cota cero, the benchmark from which altitude above sea level is measured across Spain.
Inside the Ayuntamiento, you can see a triptych by Gastón Castelló, which portrays the story of the city and the construction of the council building. You can also visit the many rooms comprising the building, namely the Blue Room, the Royal Chambers of Elizabeth II (dating to 1858) and the Plenary Room.
Artistry defines Alicante Ayuntamiento. Don't miss the opportunity to take a look around during your time in the city.