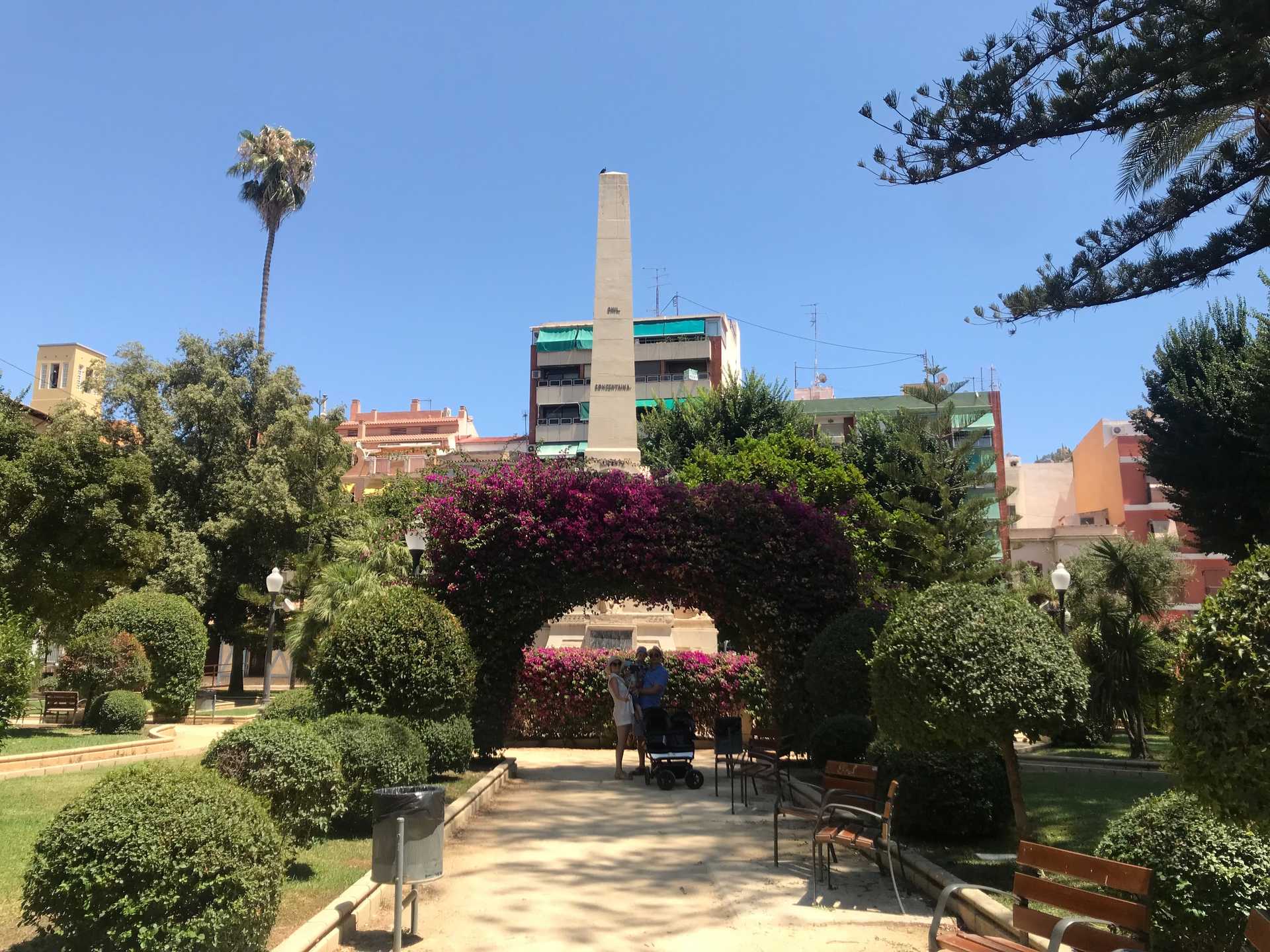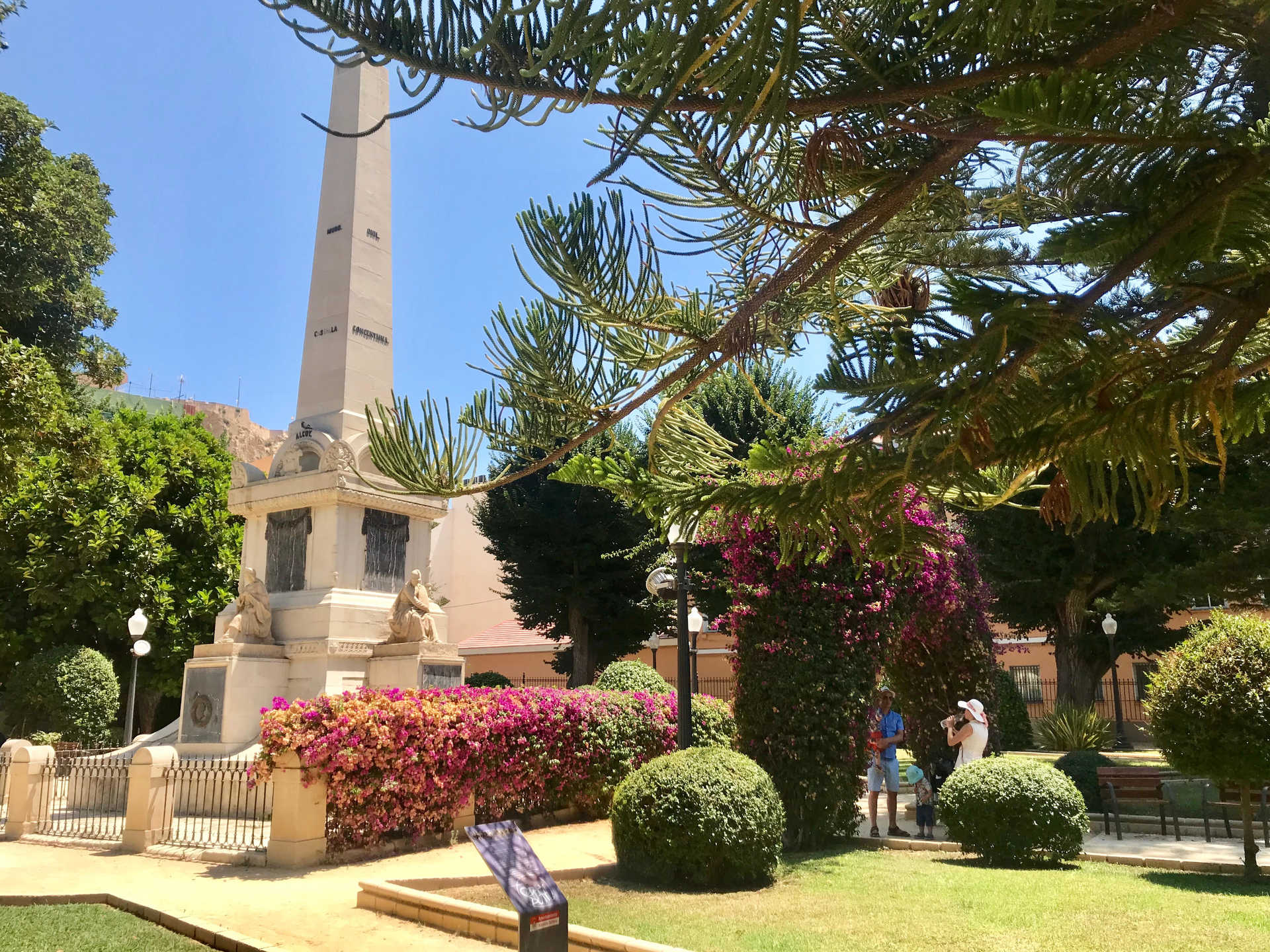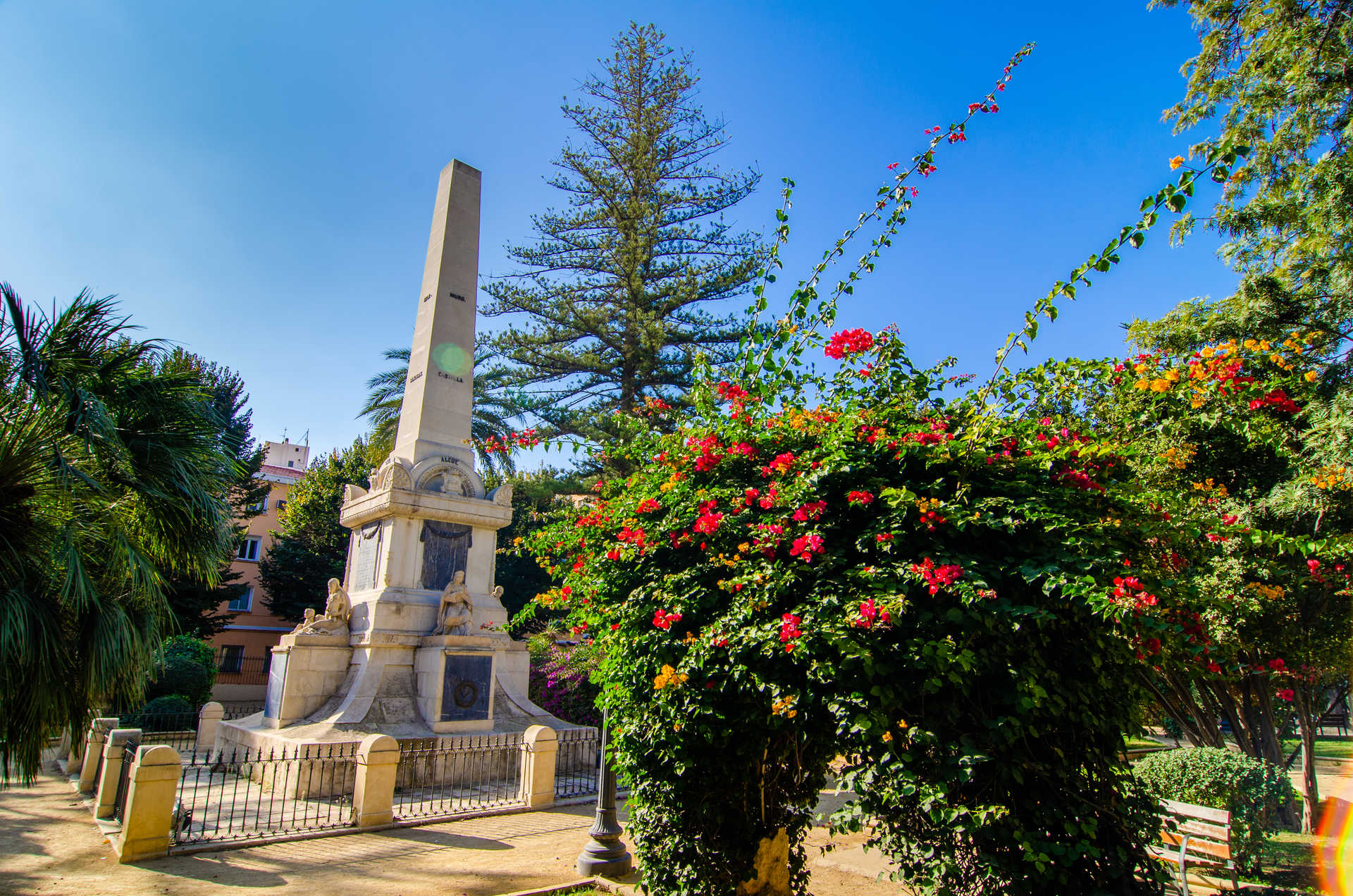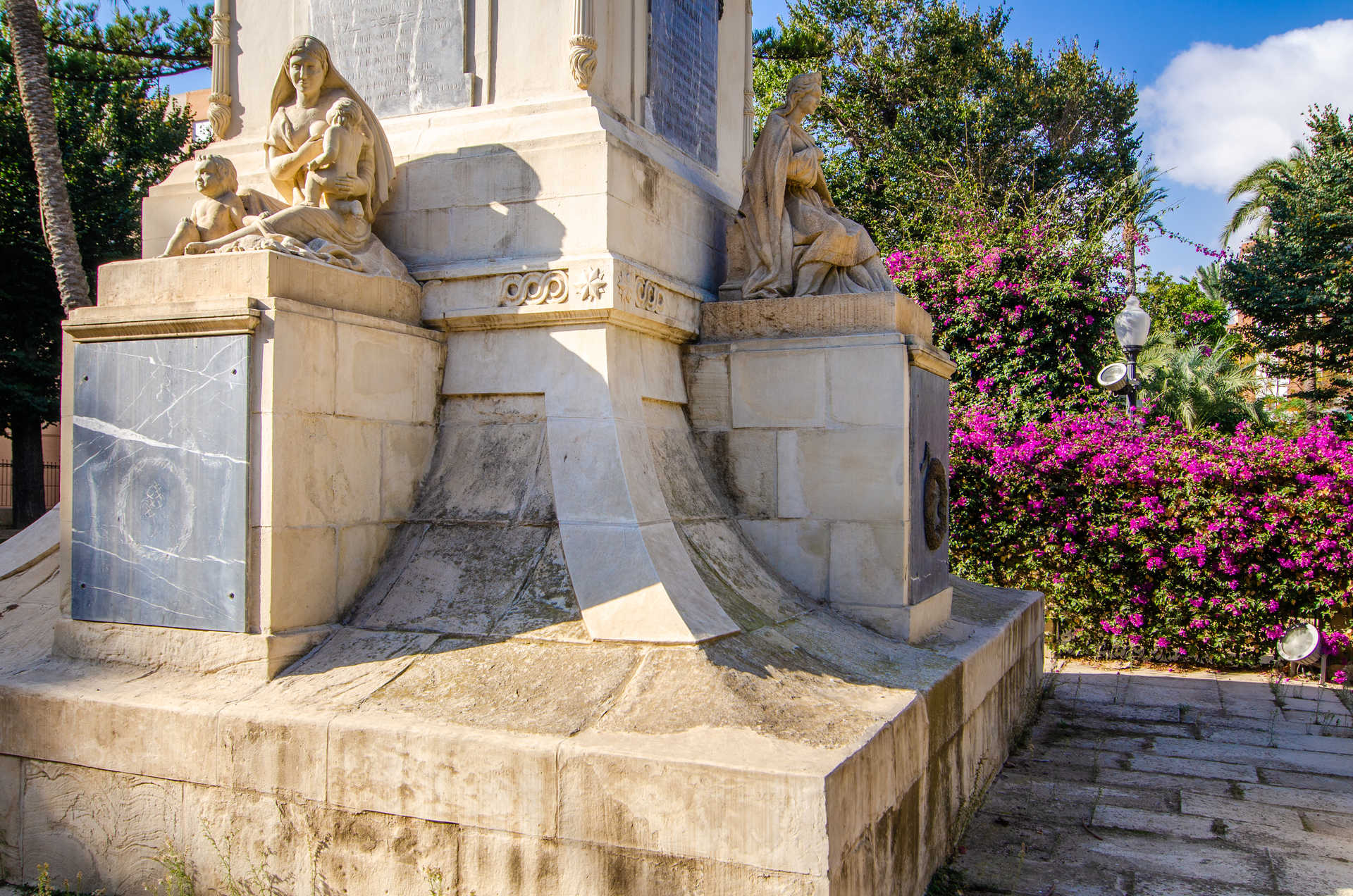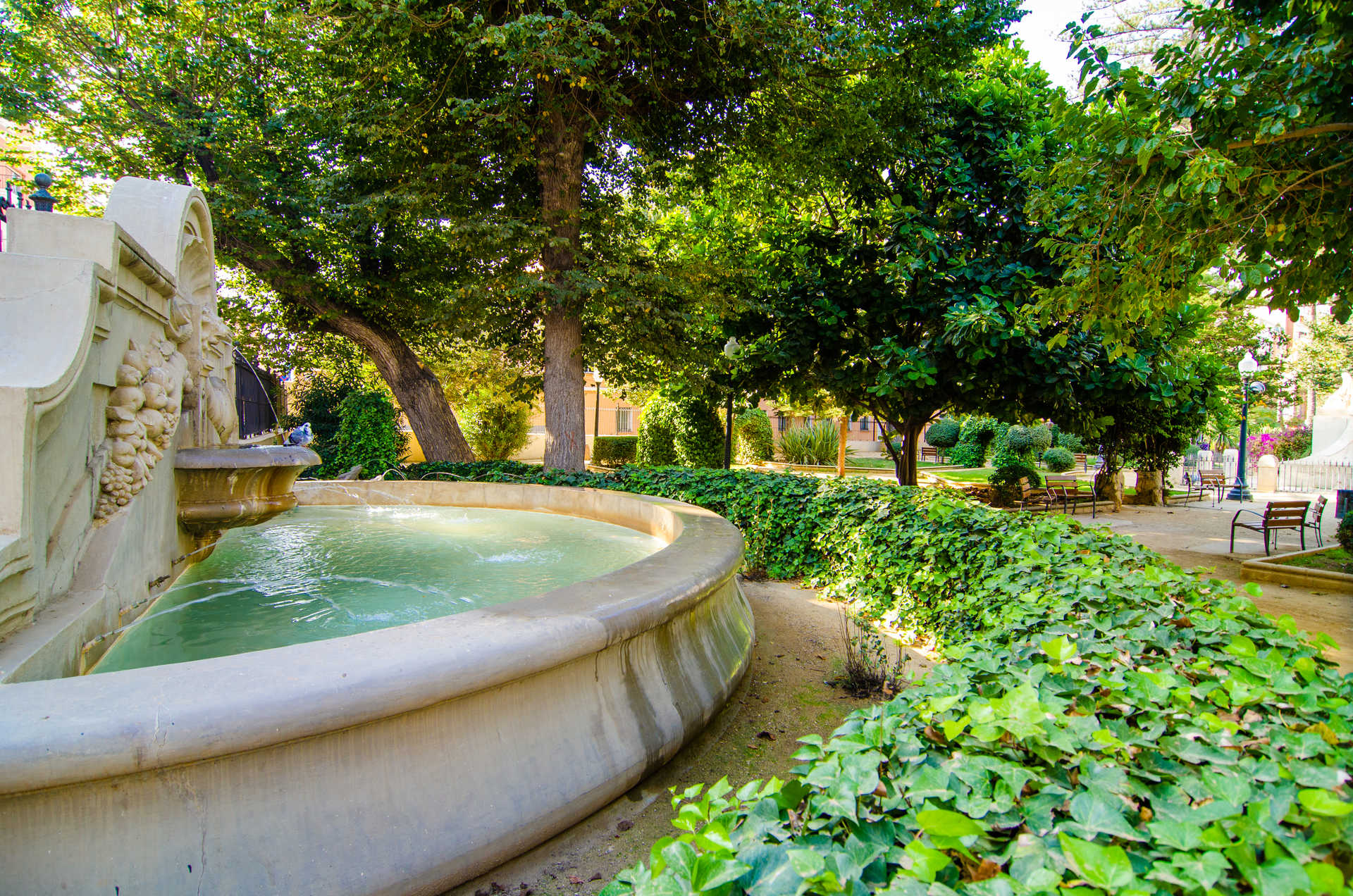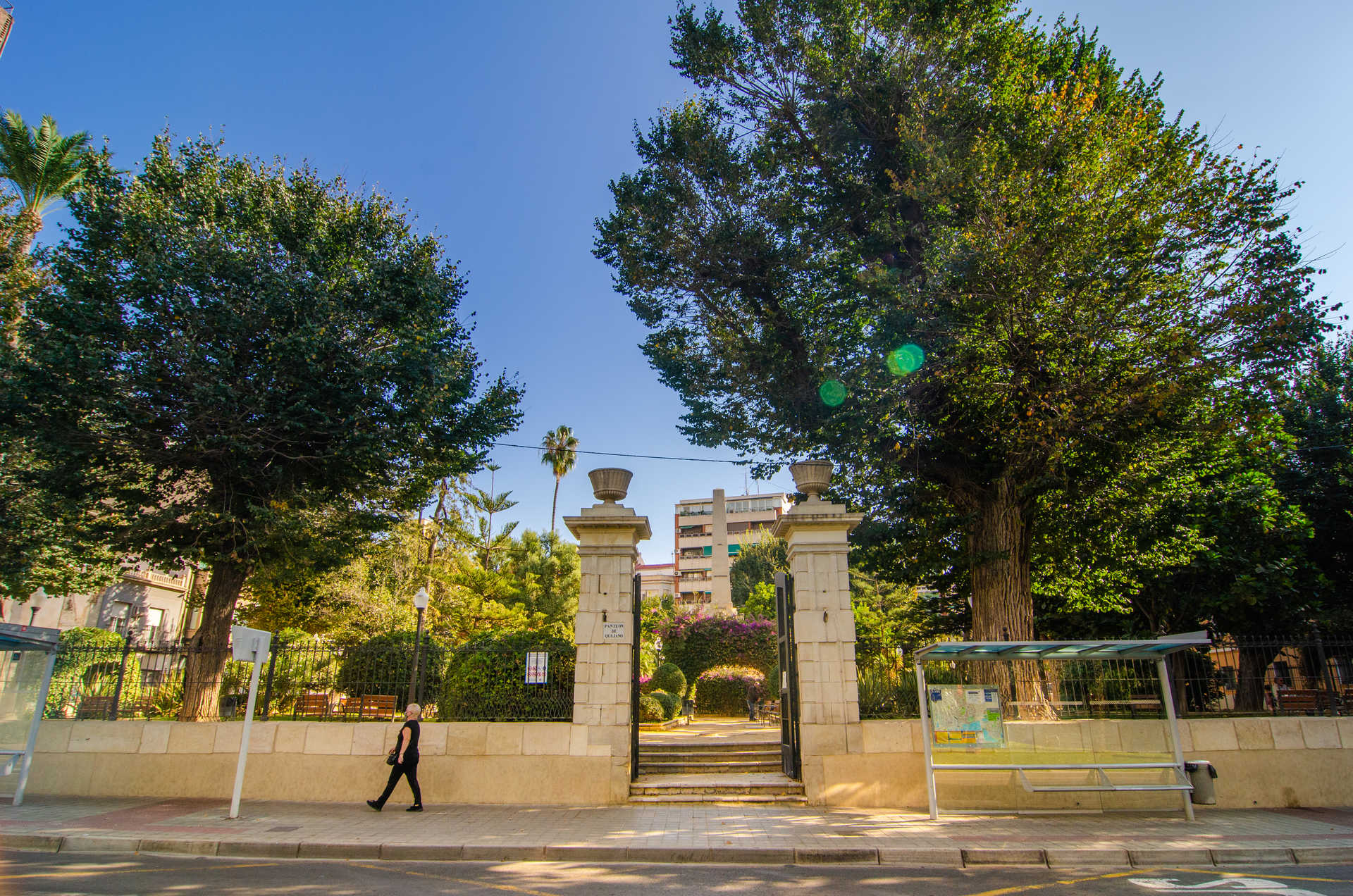 Plaza Santa Teresa, s/n
03004

contact information
Nestled in the heart of Alicante, Panteón de Quijano is a leafy park that is bursting with charm and history.
Panteón de Quijano, also known as Parque Quijano, is a popular park in Alicante. This verdant oasis offers plenty of shade where you can enjoy sitting in the cool for a couple of minutes before continuing your exploration of the city.
The park is named after Trino González de Quijano, the Civil Governor of Alicante who died of cholera in the midst of the endemic in 1854. This much-loved historic figure did everything in his power to help the local population in this difficult time. In appreciation for his work supporting the most vulnerable, the city decided to erect a monument in his honour: Panteón de Quijano.
The romantic gardens expand around this obelisk, a monument which is completed with a little grotto. As you explore the park, you will also come across a pond and beautiful greenery including monkey puzzle trees and elms, as well as flowering lantanas and bougainvillea.
While spending some down-time in this beautiful park, you can think about what to explore next in Alicante. Panteón de Quijano is just steps from Centro Cultural Las Cigarreras and Mercado Central, both of which are well worth a visit.
During your time in the city, you also won't want to miss Museo Arqueológico Provincial MARQ, Casa Carbonell, Santa María basilica, San Nicolás Co-cathedral and Santa Faz monastery. Put all these sights on your to-visit list and, when you're in need of a little rest, head to Panteón de Quijano to enjoy a little sit down in the shade.