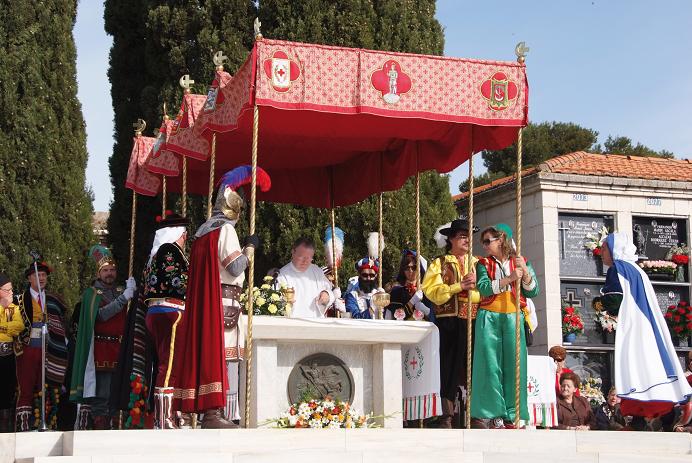 Parqe de Villa Rosario
s/n
03450

contact information
Find out everything you need to know about Banyeres de Mariola's biggest festival and plan a getaway to see tradition in motion.
Every year from the 22 to the 25 April, Banyeres de Mariola celebrates Moros y Cristianos, the Moors and Christians Festival, which is dedicated to the village's patron saint: San Jorge. Listed an event of national tourist interest, the festival draws in crowds that want to experience the municipality's history and traditions.
Though a number of events take place on the previous weekends, the main festivities start on the 22 April with a parade and ofrenda on behalf of the orchestras that set the beat of the celebrations. That afternoon, the entrada sees the first appearance of the associations representing the Moors and the Christians.
On the 23 April, San Jorge day, the fanfare of the diana awakens the locals with the Concurso de Cabos y Escuadras. Later a mass is held in honour of the patron saint and in the afternoon the attention turns to the youngest members of the community with the kids' parade.
The día dels trons is held on the 24 April, commemorating the moment when the castle was seized by the Moors, only to be later conquered once again by the Christians. The festivities come to a close with an outdoor mass on the 25 April, in an emotional ceremony in memory of the deceased.
Fiestas de Moros y Cristianos is a journey into Banyeres de Mariola's past, traditions and customs. Come and live history for yourself.
*Please confirm event times and dates have not changed.
More information
Type of interest
National tourist interest