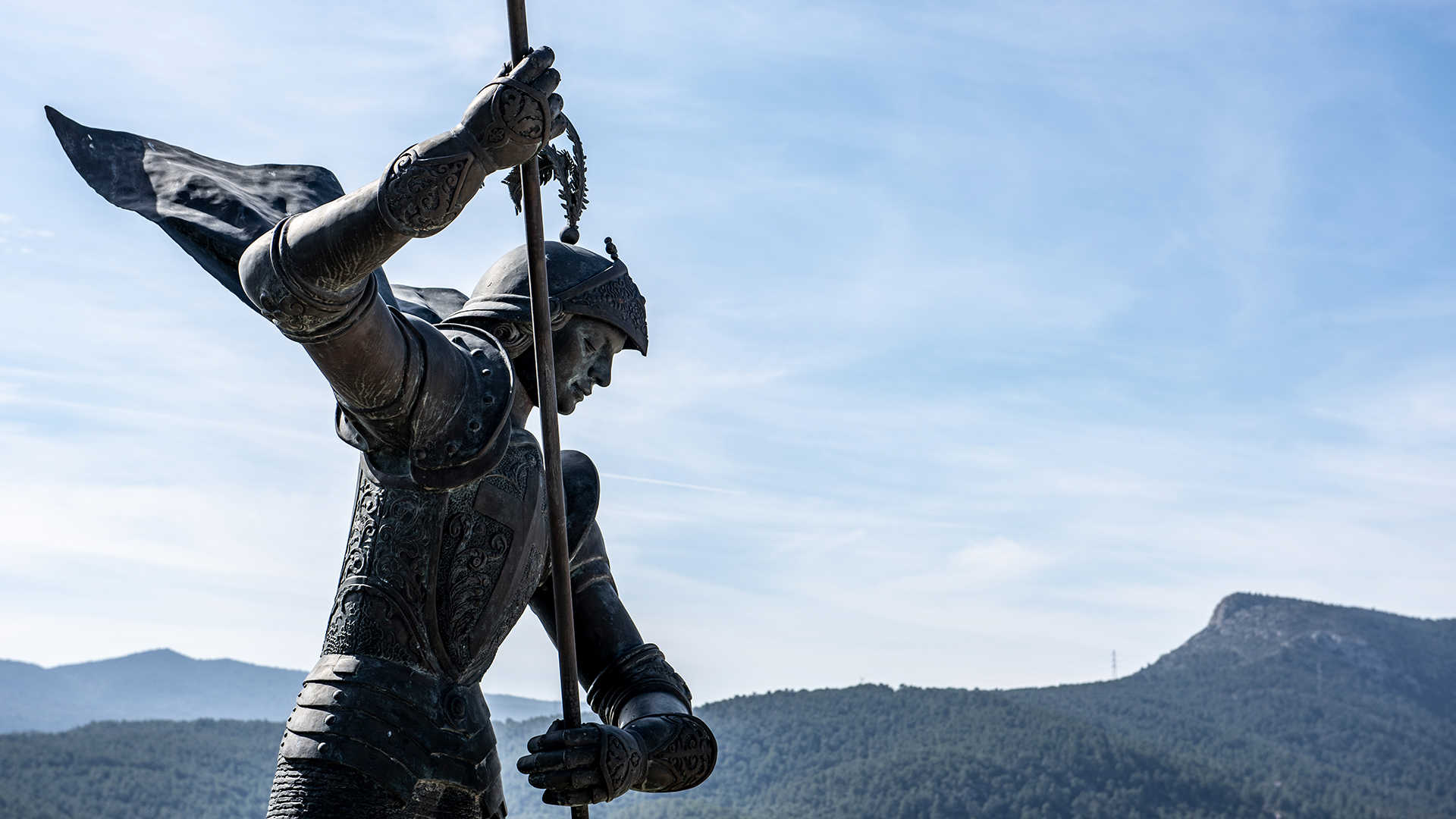 Pies del Castillo
03450

contact information
Banyeres de Mariola has a great deal of points of interest, including this bronze sculpture paying homage to a saint that has long been revered in the town.
Located in Banyeres de Mariola, Monumento a Sant Jordi is a bronze sculpture created by the artist Manuel Boix (born in l'Alcudia). Using his "new realism" style, Boix depicted the valiant figure of Sant Jordi – Saint George – protected in a suit of armour and with his cape flying in the wind as he slays the dragon with his lance.
The sculpture was placed at the foot of the castle at the site of an old chapel dedicated to the same saint.
The chapel, named El Conjurador, has now almost entirely disappeared. It is known, however, to have been built between the 13th and 15th centuries and that in the early 20th century most of it was still standing.
Literally meaning 'the conjuror', El Conjurador references that Sant Jordi was revered in Banyeres de Mariola for conjuring up, or pushing away, storms and other evils.
Once you've marvelled at this excellent sculpture, there are plenty of other things to see and do in Banyeres de Mariola. First, we recommend exploring the castle, which is close to the monument, whose tower affords vistas over no fewer than four provinces: Albacete, Murcia, Alicante and Valencia. You could also venture into the scenery surrounding the town to visit the three mills connected to the local paper making tradition that were in use between the 18th and 20th centuries. Ruta de los Molinos is a lovely walk along the river Vinalopó that will immerse you in Banyeres de Mariola's heritage, history and plant life. Put Monumento a Sant Jordi and these other experiences on your to-visit list and start planning a visit to Banyeres de Mariola.