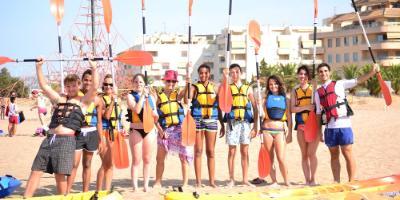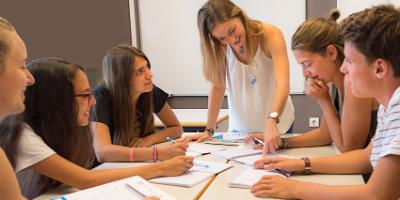 We have programmes of Spanish immersion for teens (14-17 years old) in Denia, a lovely medium city with sea and mountain (between Valencia and Alicante).
During the summer many teenagers have a great experience participating in our Summer Teenager Programme which includes a Spanish course, accommodation in host families, round trip transfer to airports of Valencia or Alicante, and a full package of activities during the afternoon and weekends.

The programme consists in 20 Spanish lessons per week (4 each day). They practise all 4 skills (reading, listening, speaking and writing) in a very dynamic way.

Then in the afternoon, after eating at home, we have many activities going on, including games at the beach, hiking, snorkeling, cultural visits, etc., and on weekend some excursions such as water parks, visiting other cities, among others. These activities are all included in the package.

Denia is a perfect location for teens because it is very safe and perfect to immerse in the language and culture, and have fun taking part in our activities.