Museo Paleontológico (MUPE) in Elche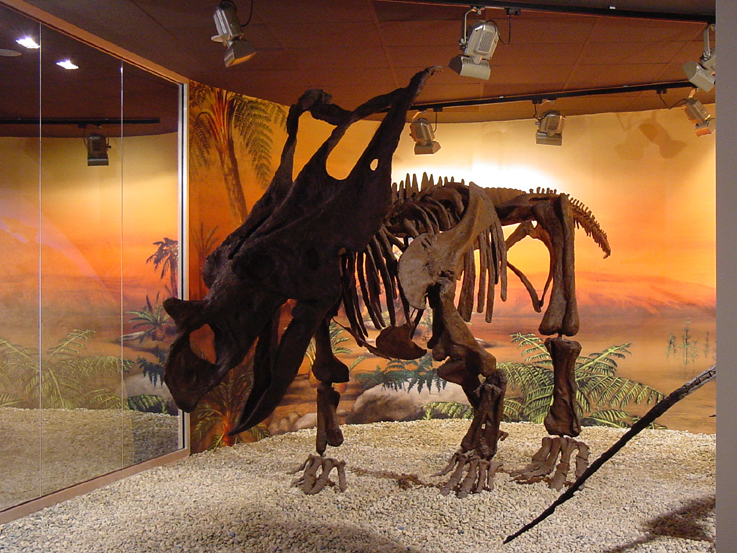 Replaceta de Sant Joan, , 3
03201

contact information
Explore the evolution of species and life on earth through the impressive collections of fossils and minerals at Elche's palaeontology museum.
More information
Schedule
Tuesday to Saturday: 10.00 to 14.00 and 15.00 to 18.00. Sundays and Festivals: 10.00 to 14.00. Mondays closed.
Museo Paleontológico (MUPE) in Elche boasts the title of the only museum dedicated to palaeontology – the study of fossils – in the whole of the province of Alicante.
Through fossils found in the province and in other parts of the world, MUPE tells the story of the evolution of species and life on earth. The collection is impressive. The museum has a total of some 60,000 pieces, of which 1,000 are on display. The vast majority of these are real fossils and not reproductions.
The highlights of Museo Paleontológico's collections are the fossils of a porcupine, which is the oldest in the world, and that of a 5m tall Mosasaurus, which was found in Morocco. Minerals and stones are also an important part of the collection, as are pieces of amber, which are among the oldest in Europe.
Make sure you put MUPE on your to-do list for Elche. Beyond wandering through the thousands of palm trees that are part of El Palmeral, a World Heritage Site, the town offers all sorts of educational activities, such as a visit to the palaeontologic museum. Elche is a destination full of history, heritage and landscapes; why not head here for your next getaway?