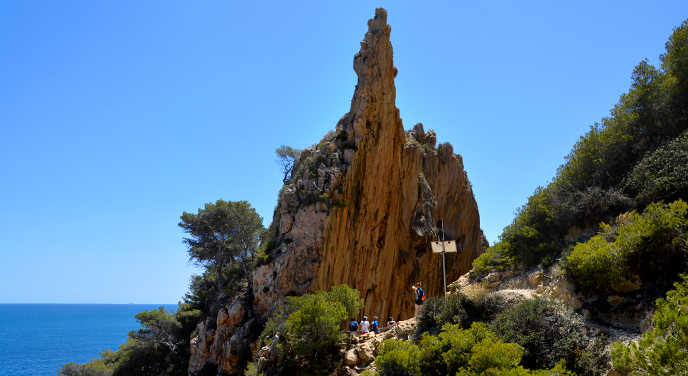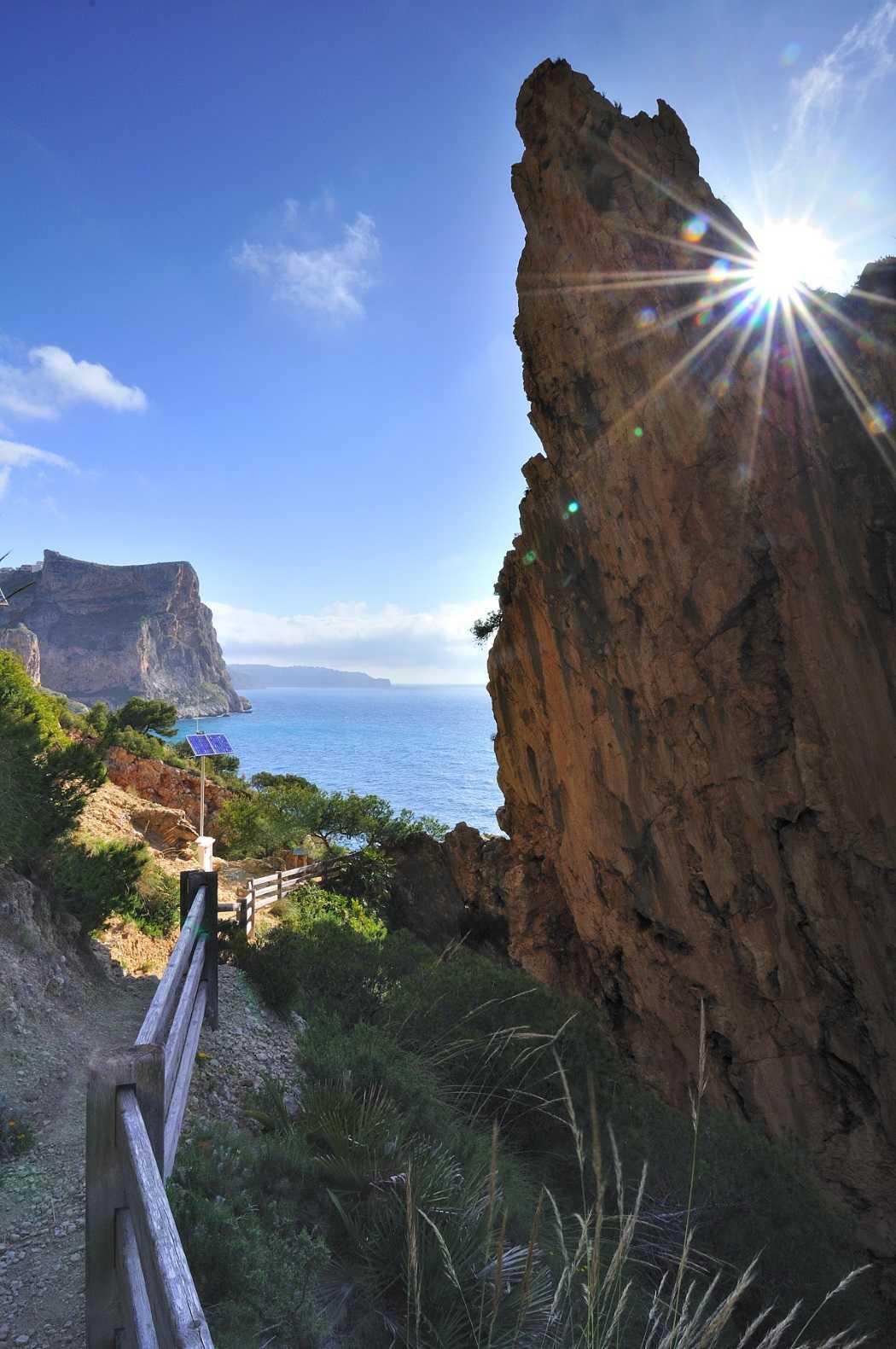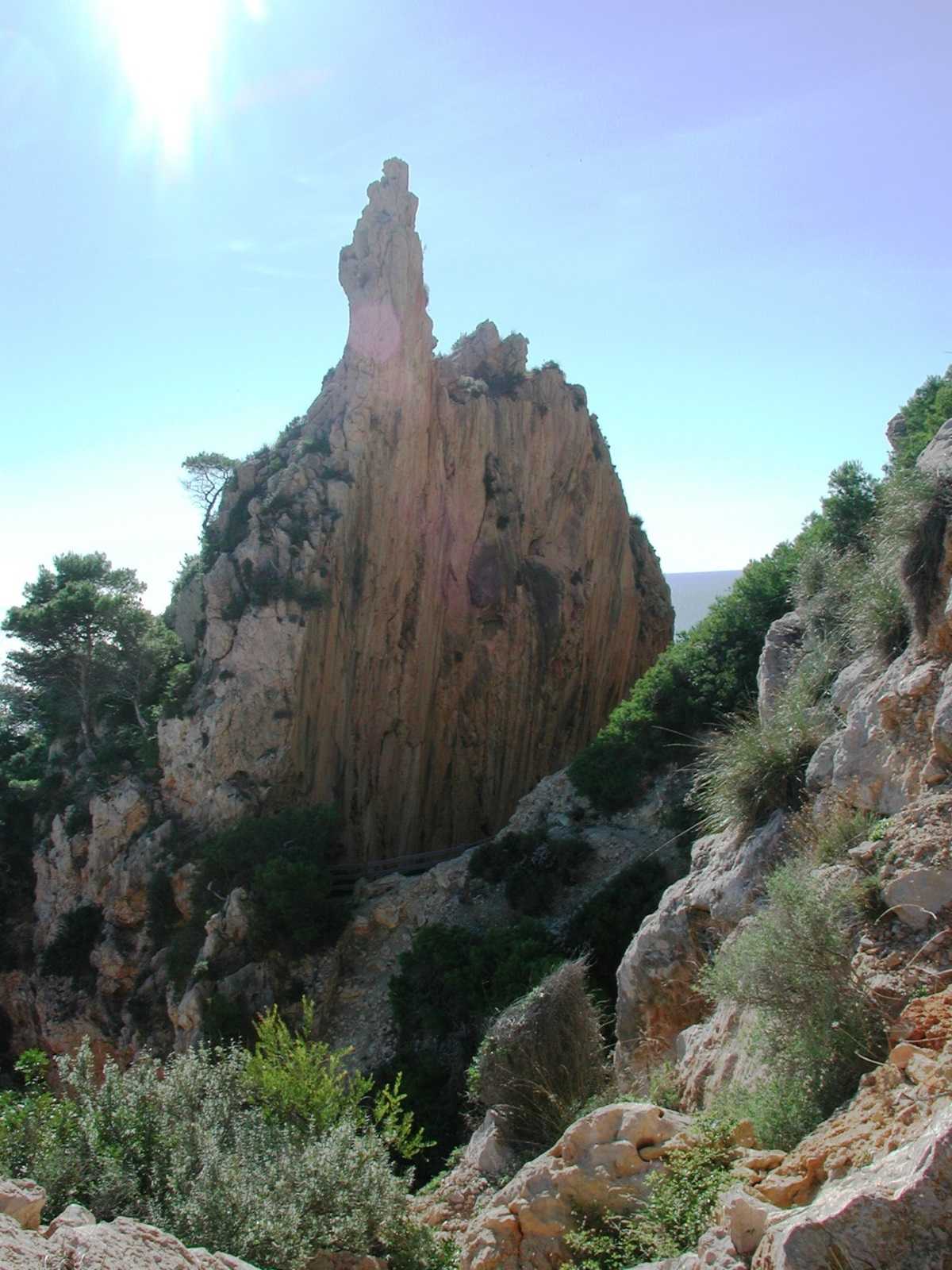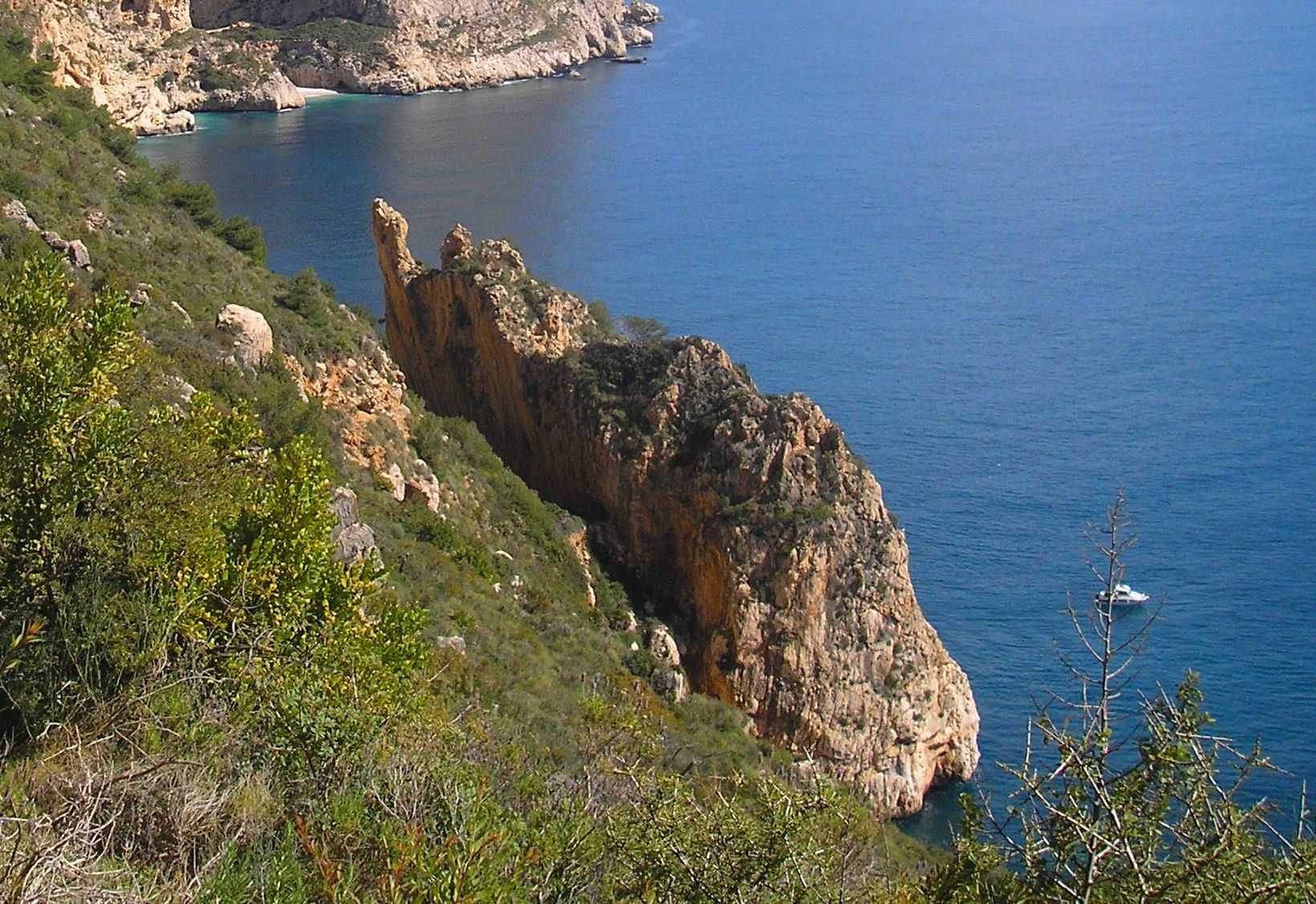 Discover Benitachell's natural treasures and be taken aback by the miracles of mother nature.
Benitachell breathes the Mediterranean. With its paradise coves and beautiful scenery, this stretch of the Costa Blanca will leave you lost for words. One of the sights you simply have to see during your time here is Falla del Moraig, a spectacular rock that rises almost vertically into the sky.
As you gaze at the geological fault, you will see grooves in the rockface that were formed by friction and show the direction of displacement. The fault appears, at first sight, to be hanging in the air over a lagoon. Inside you will find the underwater entrance to the river Blanc.
The morphology of this stretch of cliffs and the materials they are made of have also formed other intriguing sights, such as Vasenilla and Cova dels Arcs.
The best way to see this wonder of nature is on foot. There is a hiking route that will take you to Falla del Moraig, treating you to incredible vistas along the way. Make sure you stop off at the viewing point, or mirador, to soak up the views, towards the north, of El Moraig cove. The final part of the route will immerse you in a geologically fascinating landscape. The perfect family-friendly walk that will treat you to the treasures of the Alicante coast.
See you there!